Netflix has a good collection of movies that educate us about crimes that take place against enslaved people.
Such incidents in the form of movies give you a clear understanding of what actually happened by giving you strong feelings or emotions at that time.
While it is always good to learn about history from the literature as it intends history to repeat itself.
If you want to grab information about black history or you generally looking for a perspective. We have curated a list of  Netflix movies based on slavery for you to understand.
This movie outlines the most realistic slavery movies ever made, portraying the exploitations of human rights faced by influential people.
14 Best Slavery Movies on Netflix | Movies About Slavery on Netflix
Mandela: Long Walk to Freedom (2013)
This movie is the first one in the list of Slavery movies on Netflix. This inspiring movie is based on the true incident about how Nelson Mandela fought for the freedom of Africans.
This movie showcases different African events from Mandela's point of view and explains a lawyer fighting against the former government's policy that separates people according to their cast.
This movie begins with an African revolutionary president and world icon.
The role of Mandella is played by very talented actor Idris Alba, he provides complete justice to the role.
This movie also explains how he cofounded African National Congress Youth League(ANCYL) and how his action lead him to life imprisonment.
Director: Justin Chadwick
Writers: Nelson Mandela, William Nicholson
Star Casts: Idris Elba, Terry Pheto, Naomie Harris
Django Unchained (2012)
The next movie in the list is one of the masterpieces from Quentin Tarantin's library, starring Leo DiCaprio and Jamie Foxx'. Django Unchained is a fictional movie but some of the scenes are inspired by true stories.
This movie portrays the story of Slavery and how brutally people were treated on the basis of their skin color.
This story basically revolves around Django who is now free from slavery and now joined hands with bounty hunters to search for his wife.
Eventually, they learned that she was sold to a plantation in Mississippi. They make a plan, so that owner welcomes them and they can find a way.
Director: Quentin Tarantino
Writer: Quentin Tarantino
Star Casts: Jamie Foxx, Leonardo DiCaprio, Christoph Waltz
Battleship Island (2017)
 When world war 2 is about to come to an end, the small island of Hashima near Japan is famous for its massive coal mine, where 400 Korean workers worked as conscripted laborers.
There were very high tensions between soldiers who maintained orders with shocking cruelty and violence and Koreans were forced to come there and work as a slave.
As the dark secrets of the island start revealing, Koreans start planning a daring escape.
Director Ryoo Seung-wan has been phenomenal in portraying the hard times of 400 Koreans enslaved on the Island.
Some of the finest actors of Korea are part of this movie who provides a realistic and emotional feel to the movie.
This movie is one of the finest in the list of slavery movies on Netflix. This movie has faced lots of criticism for being factually correct.
Director: Seung-wan Ryu
Writer: Seung-wan Ryu
Star Casts: Hwang Jung-min, Song Joong-ki, So Ji-seob
13TH – A Documentary (2016)
This movie begins with the fact that 25% of the world's population is imprisoned in the US.
Although, the actual population of the US is only 5%. 13th shows the explosive growth in US's prison population.
In 1970, there were about 2,00,000 prisoners in US, and today, their population is more than 2 million.
This movie is one of the best documentaries available on Netflix. This slavery-based documentary explains the 13th amendments, scholars, activists, and politicians outlining the crimes of Black people through mass imprisonment and its boom.
Ava DuVerney directed this movie to explain the reason behind the mass incarceration of black people.
The title of the movie is inspired by the 13 amendments of the United States Constitution adopted in the year 1865 that defines abolishing slavery throughout the country.
It also explains the immense growth in the number of prisoners in the United States from 1970 to 2014.
The objective of the movie however was to critically examine the law and order and how misplaced fear was used to justify violence against black people.
Director: Ava DuVernay
Writers: Ava DuVernay, Spencer Averick
Star Casts: Michelle Alexander,  Melina Abdullah, Cory Booker
I am not Your Negro (2016)
I am not your Negro is one of the best slavery movies on Netflix. This movie is based on James Balwin's unfinished manuscript "Remember the House".
This movie revolves around the history of racism in the United States, based on the lives and assassinations of his close friends,  Martin Luther King, Malcolm X, and Medgar Evers along with his research on the country's history.
A very famous Hollywood Actor and speaker Samuel L. Jackson narrates the documentary. Baldwin's interview on The Dick Cavett Show in 1968 was shown at the beginning of the movie, It received appreciation critically and won various awards.
Director: Raoul Peck
Writers: Raoul Peck, James Baldwin
Star Casts: James Baldwin, Samuel L. Jackson, Martin Luther King
Harriet (2019)
This movie is about Harriet Tubman, an American freedom fighter. An extraordinary tale of Harriet's escape from slavery and her transformation into one of America's greatest Heroes.
Her courage and tenacity freed hundreds of slaves and inspired many by bringing a revolution in history.
This movie explains the situation faced by Black people in the 1940s. This movie not only focuses on slavery but also on the struggle and fights of people for freedom.
However, discussing the plot of the movie will give you spoilers, so it is better to watch on Netflix.
Apart from the acting and story, it also gives a fantastic cinematography experience to the viewers. The actor's dialogue delivery, and costumes make this movie one of the best slavery movies on Netflix.
Director: Kasi Lemmons
Writers: Kasi Lemmons, Gregory Allen Howard
Star Casts: Janelle Monáe, Cynthia Erivo, Leslie Odom Jr.
The Black Godfather (2019)
If we are making a list of Slavery movies on Netflix and not mentioning the name of this gem, then it will be an injustice to the list.
The Black Godfather is based on the life of Clarence Avant. He was involved in almost all deals regarding black pieces, civil rights, and culture.
This movie shows the early life of Avant which was critically effect by the slavery issue and how it impacts his life.
This movie is based on the people's saying about Avant who worked with them.
Director: Reginald Hudlin
Star Casts: Clarence Avant, Gwen Adolph, Hank Aaron
Ma Rainey's Black Bottom (2020)
Ma Rainey's Black Bottom is the story of Ma Rainey, a strong-willed Blues Singer who talks about the life of a Black artist in the 1920s. This movie will talk less about hardcore slavery and more about the remaining of it.
The story revolves around Ma Rainey, who works under a White producer to record songs with her fellow band member in Chicago.
Her character in the movie is quoted as her white boss who is only interested in her voice and without it, she is just a dog in the alley.
Along with this, the movie also shows the events during the recording of Ma Rainey's Black Bottom.
The movie accurately portrays the character and story of the movie to give a complete overview of the situation that happened in the past.
Director: George C. Wolfe
Writers: August Wilson, Ruben Santiago-Hudson
Star Casts: Viola Davis, Glynn Turman, Chadwick Boseman
12 Years a Slave (2013)
This movie is based on the true story of Soloman Northup's fight for survival and freedom.
In the United States pre-civil war, a free black man from upstate New York is abducted and sold into slavery.
He was facing cruelty and unexpected kindness by the malevolent slave owner. He was not only struggling to stay alive but also to retain his dignity.
In the 12th year of his unforgettable odyssey, he gets the chance to meet a Canadian abolitionist who will change his life completely.
This movie is directed by Steve McQueen and Chiwetel Ejiofor played the role of Soloman Northups, his role did justice to the character. This movie is worth watching if you want to know more about slavery.
Director: Steve McQueen
Writers: Solomon Northup, John Ridley
Star Casts: Michael Kenneth Williams, Chiwetel Ejiofor, Michael Fassbender
La Esclava Blanca (2016)
The next movie in the list is quite different, as it is about a white orphan girl taken by enslaved black people.
The movie portrays Colombia in 1821, and the story revolves around a white girl and her family, which consist of enslaved people.
This movie is one of the great depicting the struggle and hardship of slavery. It also shows the story of a Black family working as a slave.
This movie had a long debate on its existence in the past but it is one of the great pieces of art that everyone should watch it definitely. This movie shakes different emotions as actors portray their character beautifully.
Star Casts: Paola Moreno, Cristina García, Nerea Camacho
Lagaan: Once Upon a Time in India (2001)
This is a famous Bollywood movie explaining the situation of Indians under British rule.
It showcases the hardship and struggles faced during that era. The movie is partially based on the actual events, where people had to pay heavy taxes to Britishers, or else they would have to face consequences.
Aamir Khan plays the lead role in the movie as Bhuvan, who accepts the challenge to play cricket against the British Officials.
If they win the game, they don't have to pay the taxes, they were protesting for. So, the whole movie is around making a team of cricket, practicing and winning the game, providing drama, music, struggles, and tons of emotions at the same time.
This movie is a perfect example of understanding the cruelty of British Colonialism. However, this movie balances it out with many funny scenes and some stereotypical statements. This movie is one of the best-depicting slavery at the time of British rule.
Director: Ashutosh Gowariker
Writers: Kumar Dave, Ashutosh Gowariker, Sanjay Dayma
Star Casts: Aamir Khan, Gracy Singh, Raghuvir Yadav
Beloved (1998)
This is the story of former slave Sethe who is haunted by painful and well-hidden secrets and is bent on finding freedom for her children.
Her life changes when old familiar Paul D re-enters her life and offers her a hand but he is not the only one involved in her life.
Sethe meets a stranger in the form of a mysterious woman and is eager to know more about her also tries to settle her with Paul D's help.
Director: Jonathan Demme
Writers: Akosua Busia, Toni Morrison, Richard LaGravenese
Star Casts: Oprah Winfrey, Yada Beener, Danny Glover
The Butler (2013)
This is the story of Cecil Gaines who grew up in the 1920s and served eight presidents as a butler at the White House.
This story is about those things that effect his life badly like Civil Rights Movement, The Vietnam War, and other important events.
He was working for a White family in the beginning as a domestic servant, who ruined his career. He decided to make it on his own without depending on anyone at that moment and ended up being a Butler in the White House for eight presidents in a row.
Director: Lee Daniels
Writers:  Wil Haygood, Danny Strong
Star Casts: Oprah Winfrey, Forest Whitaker, John Cusack
Descendant (2022)
This movie is one of the newest addition in the list of slavery movies on Netflix. This is a brilliant story that takes place in Alabama among the members of Africatown.
They share their community stories as descendants of Clotilda, the last known ship traveling from Africa to America illegally carrying human beings as cargo.
The secret of such a ship's existence is opened centuries ago by a team of marine archeologists.
Director: Margaret Brown
Writers: Kern Jackson, Margaret Brown
Star Casts: Gary Autrey, Theodore Arthur, Chris Davis
Conclusion: Best Slavery Movies on Netflix
If you are looking for some best movies based on Slavery. This list is especially for you having cinematography gems and the best movie art on this sensitive topic.
We have tried to provide you with the best list of movies exploring about the struggle and hardships of Black people and others who have faced slavery.
Also Read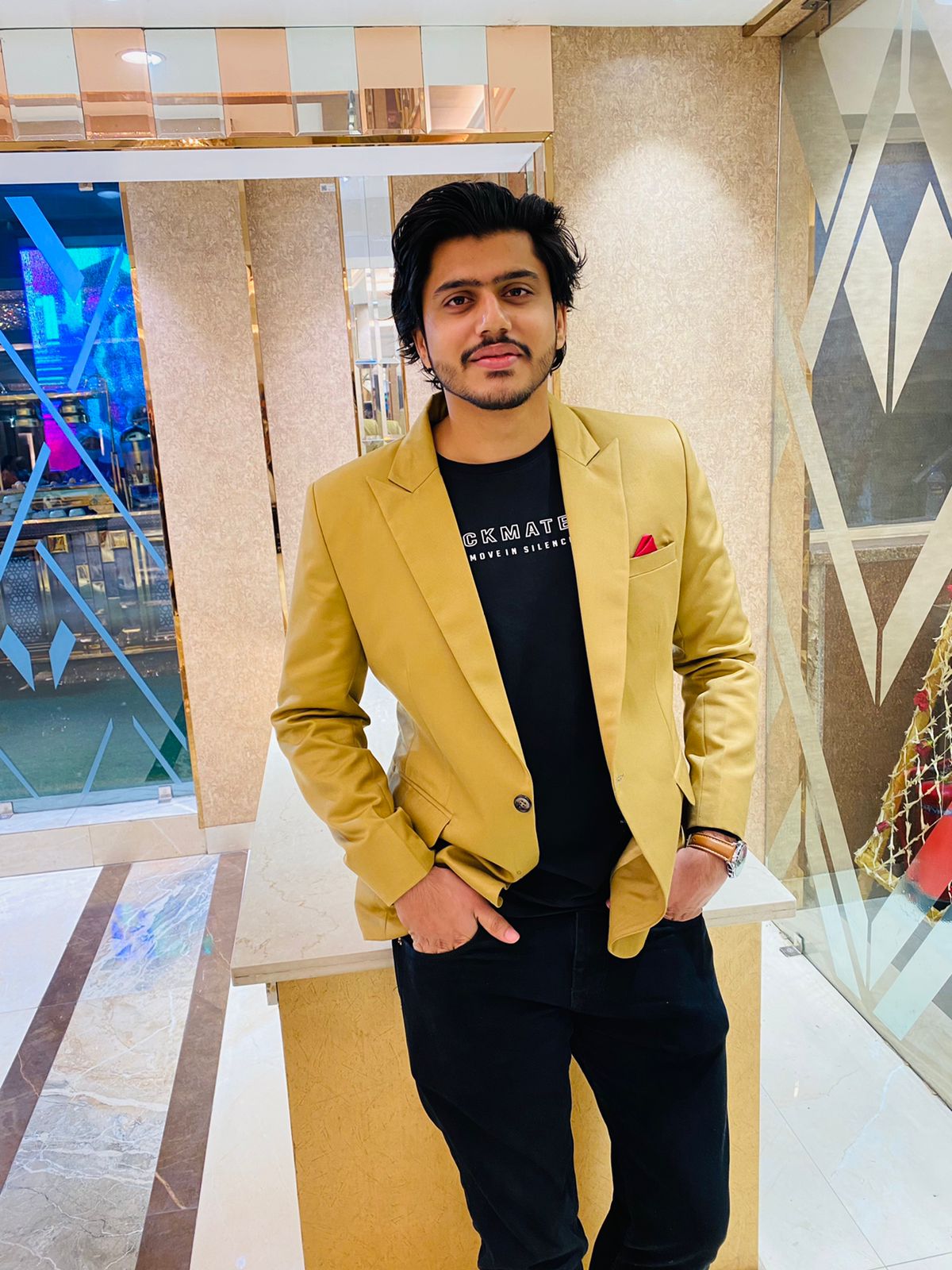 Digital marketing professional with 5+ years of experience in everything digital. Who blends performance, creativity, analytics, social media, and product for building digital experiences across mediums and brings immense value to an organization. Colleagues know me as a passionate digital marketer and team player who knows how to navigate through various business challenges and can make things happen (on time, all the time).
For Enqueries – Nandakunal6@gmail.com
Specialties: Digital Marketing, Marketing, Branding, Social Media, Digital Marketing Consulting, FB Ads, Google Ads, E-Commerce, Amazon, and Flipkart Listings.