This discrimination between White and Black people is followed for many years without preconceived notions.
Black people always have to go through discrimination.
If you are against this system and want to take a stand in favor of underrepresented groups in society.
And, if you are interested in knowing more about this community then We have curated a list of Black Lifetime Movies.
There are many examples of great people from this community that have contributed something for mankind and they will be remembered forever. There are many other motivational movies you should definitely watch.
In fact, films have been made in their honor which may you have already watched, and if not, then watch it right now.
10 Inspirational Black Lifetime Movies in 2023
 Betty And Coretta (2013)
 This movie is the first one in the list of Black Lifetime Movies and was released on February 2, 2013.
This movie is the story of  Dr. Betty Shahbaz and Coretta Scott King, widows of  Dr. Martin Luther King Jr. And Malcolm X, who become friends and started serving millions of people as role models.
In the Civil Rights Movement, they dedicated all their strength and energies that helps people demonstrate their dignity and women's will.
Director: Yves Simoneau
Writers: Ron Hutchinson (teleplay by, Shem Bitterman (teleplay by)
Star Casts: Angela Bassett, Tyler Hynes, Gloria Reuben
 Robin Robert Presents: Mahalia (2021)
Mahalia Jackson was a black woman who started her career at a very early age as a significant gospel performer.
She becomes one of the best vocalists and also appeared in many civil rights marche movements.
She used her talent and power in a way to make this world a better place to live, She also raised her voice in favor of people for good.
Director: Kenny Leon
Writers: Todd Kreidler (teleplay),  Bettina Gilois (story)
Star Casts: Olivia Washington, Joaquina Kalukango, Danielle Brooks
 The Simone Biles Story: Courage to Soar (2018)
This movie is an autobiography of American Gymnast Simone Biles who won the Olympic gold medal four times and set a record for others. This movie is one of the favorites in the list of Black Lifetime Movies.
She shared how her family, passion, faith, and preserveness has made her one of the top gymnast and athlete in the world.
She gave up on her favorite sport football, parties, and other activities to achieve her goal of becoming an Olympic gymnast champion. For winning, something is required to lose she demonstrated.
 Director:  Vanessa Parise
Writer: Kelly Fullerton
Star Casts: Julius Tennon, Tisha Campbell, Raven Bowens
 The Clark sisters: First Ladies of Gospel (2020)
 This is the story of the Clark sisters who are credited for bringing gospel music to the mainstream.
It also becomes the highest-selling female gospel group in history with the help of their trailblazing mother.
These 5 Clark sisters, Twinkie, Karen, Dorinda, Denise, and Jacky has to go through rejection, betrayal, loss, enduring abuse and eventually achieve fame as icon of the Gospel music industry internationally.
 Director: Christine Swanson
Writers:  Camille Tucker, Sylvia L. Jones
Star Casts: Raven Goodwin, Aunjanue Ellis, Demore Barnes
 Color of love (2021)
 This is the story of Monica who is a foster parent and a single mother, who decides to adopt a child.
She doesn't believe in discrimination based on color. She believes that everyone should be respected.
 So, she adopted a white child and people around her disagreed with her decision as she is black and she adopts a white child.
She faced many obstacles in her path but she never give up on her child and her decision and battled them all. This Black Lifetime movie is a must-watch.
 Director: Don McBrearty
Writer: Tamara Bass
Star Casts: Michael Brown, Deborah Joy Winans, Sarah Abbott
 For one night (2006)
For one night is a true story that takes place in the year 2002, when Gerica McCrary comes into the headlines.
Again this is a story based on the discrimination of Black and White people. There are always two proms organized in Tyler County School, One for the white and one for Black people.
But the incident happens when both proms ask for the same Dj. This incident led Brianna and Desiree to raise their voice and present the idea of having one prom with no segregation against any race.
Director: Ernest R. Dickerson
Writer: Denitria Harris-Lawrence
Star Casts: Aisha Tyler, Raven-Symoné, Sam Jones III
 A day late and one dollar short (2014)
This is the story of a woman who knew her next asthma attack will be the last one of her life. This movie is deserved to be in the list of Black Lifetime Movies.
So, she decided to fix her fractured family, her relationship with her husband, 4 children, and grandchildren before she left the world.
While for this, she has to go through teen pregnancy, drug addiction, and sibling rivalry.
She wants to teach her jailbird son how to be a nice father.
She knows that her granddaughter is in big trouble and she wants to help her out.
It's the kind of meddling that her family is not received for decades and it will not be an easy task for her as well to make things right in a shorter period. 
Director: Stephen Tolkin
Writers: Terry McMillan, Shernold Edwards
Star Casts: Ving Rhames, Whoopi Goldberg, Kimberly Elise
 The trip to Bountiful (2014)
This is the story of Carrie Watts, an old lady, who lives with her caring son, Ludie, and her daughter-in-law Jessie Mae.
Carrie, due to her old age is not able to drive or travel alone, she also wishes to have freedom from the confines of the house and begs her son to take her to her village or hometown of Bountiful.
When he refuses to take her, Mrs. Watts manages to escape from home and reaches the local bus station where she befriends Thelma who is going back home.
When Ludie and his wife discover about her escape, they inform Local police for help to find her but Mrs. Watts is one step ahead as she already convinces them to help her out on her journey to Bountiful.
Director: Michael Wilson
Writer: Horton Foote
Stars Casts: Vanessa Williams, Cicely Tyson, Blair Underwood
 Salt-n-Pepa (2021)
This movie is one of the first and most successful all-female rap groups. That is why it is added in the list of Black Lifetime Movies.
James and Sandra are nursing students and they unintentionally entered the world of music, then they discover about their passion for Hip Hop and later,  they started pursuing it.
The music world was completely a different world to them but they filled all empty boxes and make their successful career
Director: Mario Van Peebles
Writer: Abdul Williams
Star Casts: Mandela Van Peebles, Mario Van Peebles, Laila Odom
 Steel magnolias (2012)
 This is the story of 5 women who are struggling with their daily lives.
All five became friends one day at the salon. They promised each other to visit the salon together every time and discuss everything like their life issues, Hair, nails, and whatever that makes the relaxed and stress-free.
This led all of them to help each other with their issues and also to look them at the bigger picture.
 Director: Kenny Leon
Writers: Robert Harling, Sally Robinson
Star Casts: Alfre Woodard, Phylicia Rashad, Queen Latifah
 Conclusion
Congratulations! You have reached the last of this article.
These were the 10 Black Lifetime Movies with good ratings featuring various artists in different genres that will teach you a life lesson and will lift up your mood.
Call your friends and family and start binge-watching these movies.
 Also Read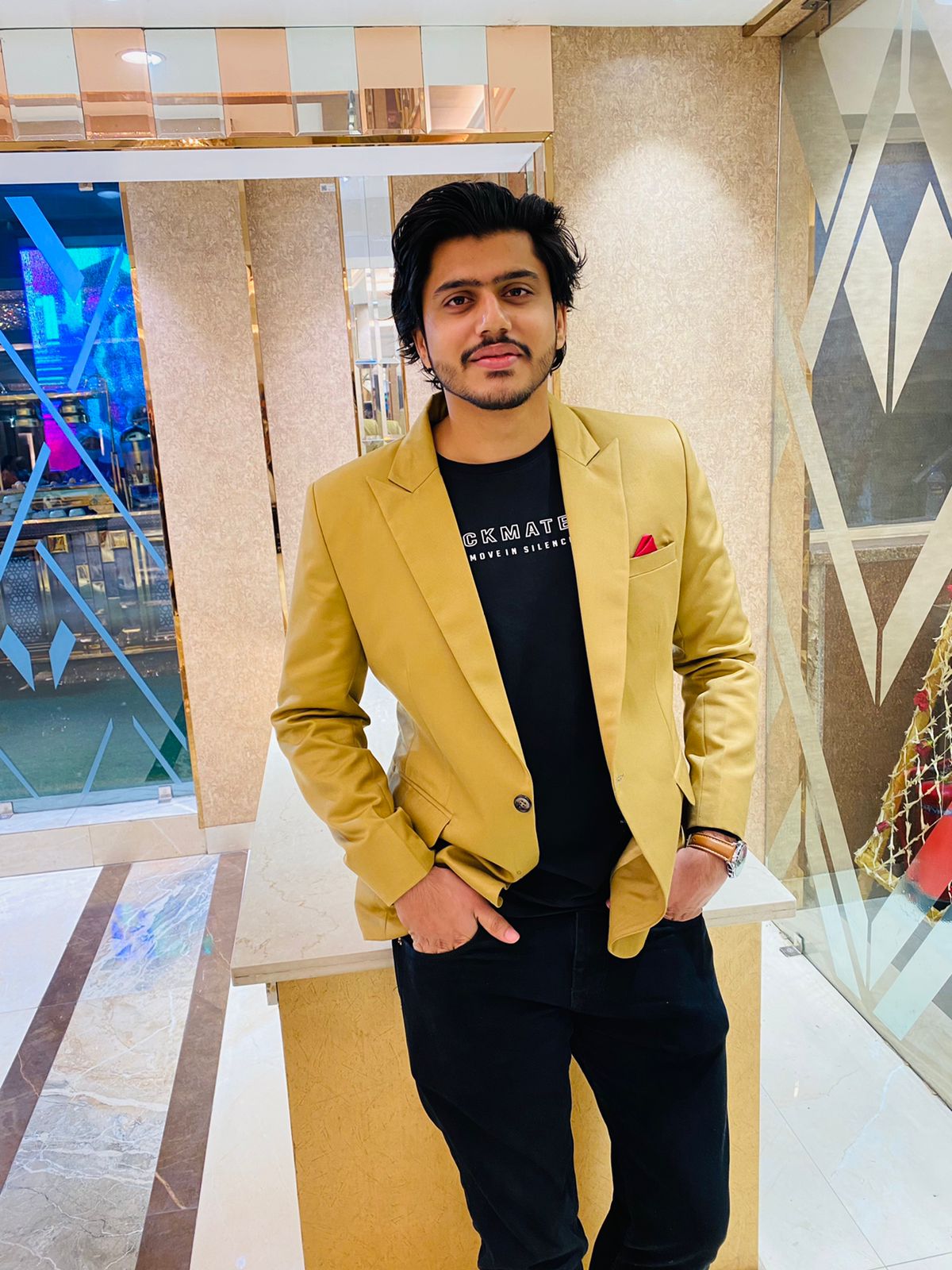 Digital marketing professional with 5+ years of experience in everything digital. Who blends performance, creativity, analytics, social media, and product for building digital experiences across mediums and brings immense value to an organization. Colleagues know me as a passionate digital marketer and team player who knows how to navigate through various business challenges and can make things happen (on time, all the time).
For Enqueries – Nandakunal6@gmail.com
Specialties: Digital Marketing, Marketing, Branding, Social Media, Digital Marketing Consulting, FB Ads, Google Ads, E-Commerce, Amazon, and Flipkart Listings.