Amazon Prime is a video streaming platform having more than 200 million subscribers.
This platform has more than 1000 movies streaming, and the fastest-growing platform than any other platform you ever came across.
Everyone talks about the rom-com, action, and drama genres but no one talks about religious based movies, The only platform which showcases movies of all religions.
So, here we will talk about movies based on the Christian religion. 
Movies that show the story of God Jesus Christ, and how his teachings give directions to the directionless.
why do people follow this religion, and what is the motive of this religion, we will get answers to all these questions.
So, here is the list of the Best Free Christian Movies on Amazon Prime
Letter to God (2010)
This is a story of an eight-year-old boy Tyler, who is fighting cancer, and has a positive attitude towards life,
He inspires each and every person crossing his way.
The way he faces a battle with cancer teaches us never let your problems become heavy on you, he writes letter to god every day.
For him, God is his friend and the ultimate pen pal.
Little Tyler writes his prayers in the letter and handover it over to the postman Brady McDaniels who stands at some crossroads in his life.
At first, he conflicts over what to do with the letter, and where to deliver it but later on, the decision he makes untimely becomes the power of the young guy to his unshakable faith and his shining spirit.
This is the best movie to start with the list of best free Christian movies on amazon prime.
Director: David Nixon
Writers:  Art D'Alessandro, Patrick Doughtie (story and screenplay), Sandra Thrift
Star Casts: Jeffrey Johnson, Robyn Lively, Tanner Maguire,
Joni (1979)
This is the second movie in the list of best free christian movies on amazon prime,  based on the true story of Joni Eareckson, followed by the novel.
At the age of 17, she discovers her faith in Christianity when she becomes paralyzed after breaking her neck in a swimming accident.
The original Joni Eareckson later become an artist, radio host, evangelical Christian author, and founder of an organization named Joni and Friends, managing Christianity ministry in the disability community.
Director: James F. Collier
Writers: Joni Eareckson Tada (book), Joe Musser(book), James F. Collier
Star Casts: Katherine De Hetre, Joni Eareckson Tada, Bert Remsen
Same Kind of Different as Me (2017)
This is the story of Ron Hall, A successful and arrogant art dealer.
He makes a confession to his wife Debbie that he had an affair.
This makes her very upset but she gives him a second chance, but only if he makes up for his mistake by helping her out at the local homeless shelter.
They befriend Denver, a homeless guy, convinced by Debbie.
Later they become very close to each other. One day, Debbie was diagnosed with cancer and she left the world but Denver was there with Ron and his family all the time.
This is a very heartwarming story, teaches us a very good life lesson, be kind to everyone, and never hurt anyone as life is unpredictable.
Director: Michael Carney
Writers: Ron Hall (based on the book by), Lynn Vincent(based on the book by), Denver Moore (based on the book by)
Star Casts: Greg Kinnear, Djimon Hounsou, Renée Zellweger
Where hope grows (2015)
Calvin Campbell is a retired baseball player, whose career was very short due to his personal problems.
He spent his day by consuming alcohol and blaming his personal and professional failures.
He suddenly gets awakened when he meets "Produce", an employee of the grocery shop with down syndrome.
He confesses his life problems with a burst of joy and his love for people.
His attitude towards life forces Calvin to rethink what is he doing with his life, he is not dealing with any syndrome but still, he is very weak inside.
Watch Where Hope Grows to know, how Calvin's life changed after meeting the dearest friend Produce.
Have a faith in Jesus, whatever he is doing, it is for a good cause. Another inspiring movie in the list of Best free Christian movies on Amazon Prime.
Director: Chris Dowling
Writer: Chris Dowling
Star Casts: Kristoffer Polaha, McKaley Miller, David DeSanctis
The passion of the Christ (2004)
This is a story of Jesus Christ himself, the last 12 hours of his life on the day of crucifixion in Jerusalem.
How he announces that he is a son of god and how he is betrayed by Judas Iscariot and takes him to the walls of Jerusalem,.
Where the leaders of the Pharisees confront him with some accusations and punish him with the death penalty.
This story showcases the purity of Christianity, where god himself has to prove his identity.
Director: Mel Gibson
Writers: Mel Gibson (screenplay), Benedict Fitzgerald (screenplay)
Star Casts: Jim Caviezel, Maia Morgenstern, Monica Bellucci
Courageous (2011)
Four men in uniform, always ready to serve the nation despite of being a husband to their wives or a father to their children.
Four of them are left wrestling with their hopes, fears and faith when a tragedy strikes close to their home.
This struggle brings them all together to make a decision that turns a father close to their children and a husband to their wife.
Their souls will be stirred but their hearts will always challenge them to be … Courageous.
This movie shows that a man has to go through a lot to earn a livelihood for their family, this makes them forget other things and make them heartless.
But, when it is about taking care of your family or protecting them, they leave everything and go beyond their limits.
Director: Alex Kendrick
Writers: Stephen Kendrick, Alex Kendrick
Star Casts: Ken Bevel, Kevin Downes, Alex Kendrick
The case for Christ (2017)
This is a story of a couple, Lee Stroble who works as a journalist in the Chicago Tribune, and his wife Leslie.
They both have a daughter named Alison and expecting their second child.
One day they go for a dinner to celebrate a special recognition, where Alison chokes on a piece of candy and a nurse named Alfie saves her life.
she gives credit to god for this brings more faith in Christianity to Leslie and she starts going to church regularly with Alfie.
Lee being a journalist, who always need proof to believe in anything, started being frustrated with his wife and try to prove her wrong by collecting the shreds of evidence from that day but he ended up believing in god.
Director: Jon Gunn
Writers: Lee Strobel (based on the book by), Brian Bird (screenplay by)
Star Casts: Erika Christensen, Faye Dunaway, Mike Vogel
Priceless (2016)
Priceless is the story of James Stevens, who was living a perfect life with his family.
But one day, his wife died and he loses the custody of his daughter.
He becomes angry, desperate, and not able to hold his steady job.
Later on, he agrees to drive a truck box, which is one time trip across the country for cash.
While on a trip, he discovers that something is shady as what he is delivering is not what is instructed to him.
He finds two beautiful and frightened sisters in the truck unaware of the danger that awaits them.
He saves all the women by confronting the forces that are opposing him and ultimately realizes that the life he was meant to live.
Director: Ben Smallbone
Writers: Chris Dowling (screenplay), Ben Smallbone (story),  Tyler Poelle (screenplay)
Star Casts: Joel Smallbone, David Koechner, Bianca A. Santos
Pilgrim's Progress (2019)
This animated movie is based on the epic journey of Pilgrim and his burden, faithfully adapted to modern days.
Christian started his journey from the city of destruction to the Celestial City, his enemy tries by every hook and crook to distract him from reaching his destination.
But he follows the narrow path to reach with the help of guides.
One of the popular book by John Bunyan is brought to life for the first time in theaters.
Director: Robert Fernandez
Writers: Robert Fernandez,  John Bunyan (Novel)
Star Casts: David Thorpe (voice), John Rhys-Davies (voice), Kristyn Getty (voice)
I can only Imagine (2018)
This is the story of 10-year-old Bart Millard who lives with his parents.
One day his mother drop him off at Christian camp, and when he came back home, he finds his mom missing, movers are removing her belongings.
He blame his father as he is a heavy drinker and because of his misbehavior, his mom left him alone.
Bart is passionate about football, so while playing in the ground, he gets injured, breaking his both anklets and ended up his career. Then he found his new love in music.
This movie is perfectly set in the list of best free Christian movies on amazon prime as you will be inspired after watching this.
Overcomer (2019)
This is the story of high school basketball coach John Harrison, who is preparing his team for the interstate championship, It is a very good opportunity for him and his team.
But, everyone's dream got crushed when unexpected news arrive, the largest manufacturing plant is going to shut down and due to unemployment, all the families are leaving their town.
John questions himself, about how he and his family going to deal with the uncertainty of the future. But then he gets the opportunity to coach cross country.
He and his wife meet an aspiring athlete for guidance, and by following her inspiring words, John becomes the most likely coach helping the least likely runners to attempt the biggest race of the year.
Director: Alex Kendrick
Writers: Stephen Kendrick,  Alex Kendrick
Star Casts: Alex Kendrick, Cameron Arnett, Priscilla C. Shirer
 Christian Mingle (2014)
This is the story of Gwyneth Hayden who has a top-notch career, the apartment of her choice, an impressive wardrobe, and good friends.
She thinks what she is not having in her perfect life is the man of her dreams.
So, she makes an account on the dating website Christian Mingle to find her Mr. Right, but in an attempt of impressing her dream guy, she ended up in disaster.
In an honest realization, she discovers what her superficial life is all about and that driven to create a personal relationship with God.
Director: Corbin Bernsen
Writer: Corbin Bernsen
Star Casts: Lacey Chabert, Saidah Arrika Ekulona, Jonathan Patrick Moore
In God's Time (2015)
This is a story of residents of Los Angeles, the loneliest city in the world, the film "In God's Time"  is the journey of 4 people who lost their faith in god and struggle to deal with a life filled with sorrow, fear, resentment, and anger.
Directors: Gino Gaetano,  Devin J. Dilmore
Writer: Gino Gaetano
Star Casts: Mady Bergman, Tonita Castro, Christian Calloway
By God's Grace (2014)
This is the last movie in the list of Best free christian movies on Amazon Prime, From being a meager to owning  Air Charter Service,  Taylors devoted their life to their children Chris and Grace.
They raise them by teaching them examples to love others and give to the community, they even help financially to a local youth shelter.
However, Chris turns his back on his faith and shelter when tragedy hits him, he walks on a path that leads to destruction. Will an unlike visit save, what is about to be lost?
Director: Brett Eichenberger
Writers: Jill Remensnyder (screenplay), Debbie Preston (story)
Star Casts: Cameron Deane Stewart, Roark Critchlow, Savannah McReynolds
Also Read –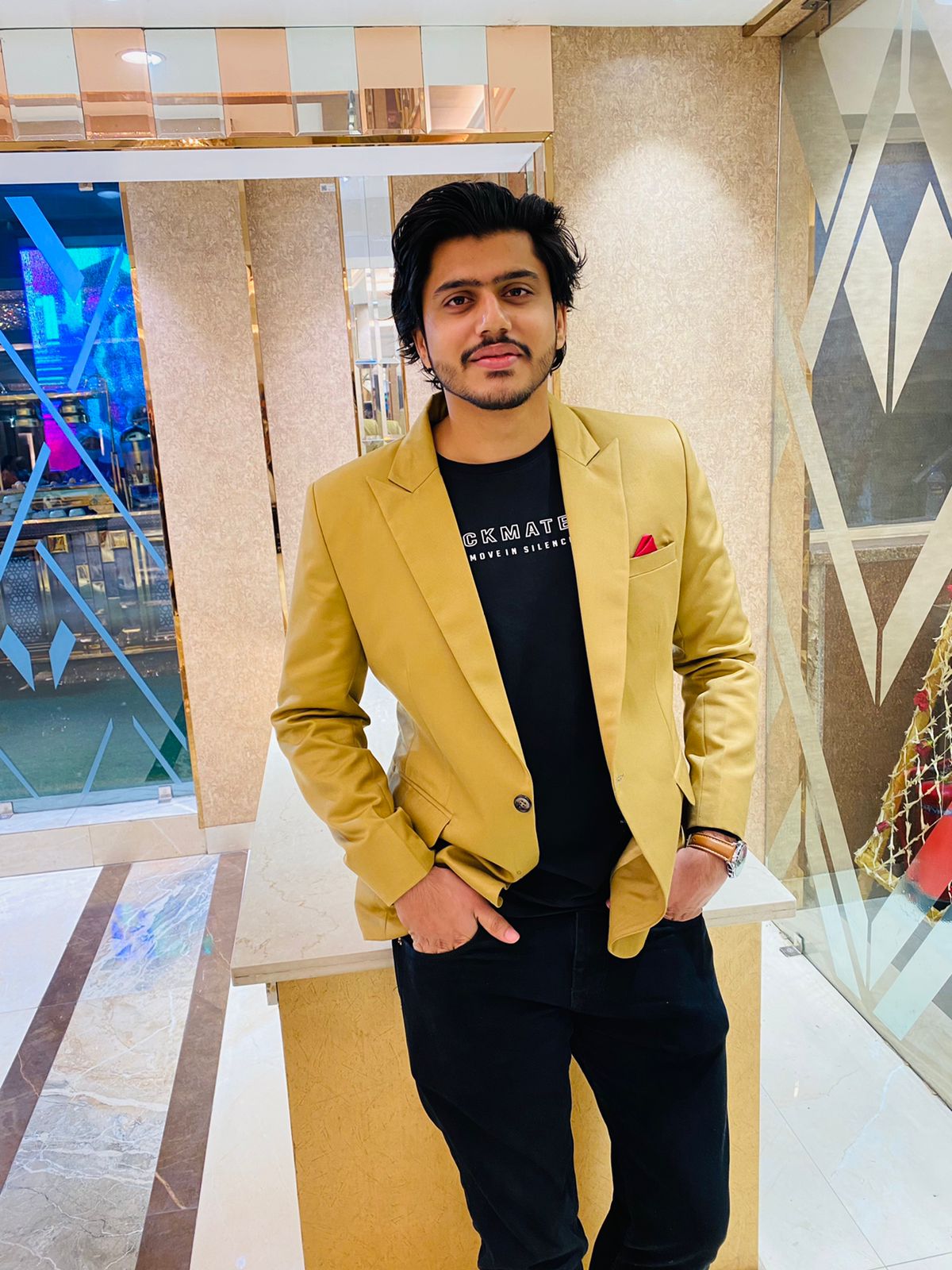 Digital marketing professional with 5+ years of experience in everything digital. Who blends performance, creativity, analytics, social media, and product for building digital experiences across mediums and brings immense value to an organization. Colleagues know me as a passionate digital marketer and team player who knows how to navigate through various business challenges and can make things happen (on time, all the time).
For Enqueries – Nandakunal6@gmail.com
Specialties: Digital Marketing, Marketing, Branding, Social Media, Digital Marketing Consulting, FB Ads, Google Ads, E-Commerce, Amazon, and Flipkart Listings.