You are in for a magical treat! "Aladdin Movies in Order", the most beloved movie series available on Disney Hotstar, it has captivated the enchanted audience for generations. This is a story of a street urchin who falls in love with the most beautiful princess Jasmine.
One day while visiting her exotic place, he meet 'Larger than life Genie' and they became best friends.
Later on, both of them embark on a mission to stop the evil Sorcerer Jaffar from bringing down princess jasmine's Kingdom.
This original movie was realized in the year 1992 and this Disney media- the franchisee-based movie was a critical and commercial success of all times.
Later, in the year 2019, Walt Disney come up with a live-action remake of the film starring Will Smith as the Genie and the rest was history. This movie had a worldwide collection over $ 1 Billion.
Undoubtedly, This remake of Walt Disney has no match with the animated movie, and the Aladdin franchise is one of Disney's most popular and enduring properties,
There was a great unseen impact of Aladdin movie on popular Culture. It's the movie's Storyline and the character, the reason of enduring popularity.
If you are missing out on watching the love story of Aladdin and Princess Jasmine, but don't know where to start? The original 1992 sequel? A live-action remake or one of the numerous sequels??
So, We have brought the list of Aladdin Film series movies in order for you
Disney All Aladdin Movies in Order | How Many Aladdin Movies are there
 

"Aladdin" – November 25, 1992
 "The Return of Jaffar" – May 29, 1994
 "Aladdin and the King of Thieves"- August 13, 1996
  "Aladdin" – May 24, 2019
"
Aladdin" 1992
Aladdin the animated fantasy movie was the first release of the series in 1992.
This movie was produced by Walt Disney Feature Animation and distributed by Walt Disney.
This Aladdin sequel order is derived from the Arabic Folktale with the same title found within one thousand and One nights and was produced and directed by John Musker and Ron Clements, Respectively
The Fictional Middle Eastern City of Agrabah, Where a street urchin, Aladdin finds a magic lamp containing a Genie.
Aladdin with the help of Genie poses as a prosperous prince to marry Sultan's beautiful daughter Jasmine. Jafar, Sultan's staff works to take control of the magical lamp for himself.
This Film received good reviews from critics and became a box-office success.
Aladdin became the highest-grossing movie of the year 1992 with over $504 million collection worldwide.
This movie became the first animated masterstroke to reach half billion mark upon its release.
This movie has been praised for its Music, Characters, and Animations.
Robin Williams who has given his voice for the character Genie is particularly lauded for his humor and improvisational acting.
Aladdin was nominated for five Academy Awards, winning two: Best Original Score and Best Original Song or "A Whole New World".
"
The Return Of Jafar"(1994)
The Return Of Jafar blu-ray was released after two years of its first release "Aladdin". And was a direct-to-video Animated Fantasy Film.
Aladdin, Abu, and Princess Jasmine in the palace of Agrabah got settled in their daily routine since the first film's events until Abis Mal, the dimwitted criminal returned to steal from the people again.
Lago also escapes from the Jaffar lamp in the desert as he was tired of being taken for granted by Jaffar, He Refused his demand and throw the lamp into the well.
Lago returns to Agrabah to make friends with Aladdin and return to the kingdom. Aladdin, Abu, and Lagu are unintentionally attracted by Abis Mal and his Minions. Lago ended up saving Aladdin's Life.
In Gratitude, Aladdin lets lago stick around the palace and promises him that he will talk to the sultan on lago's behalf.
It was the first American direct-to-video animated film, It sold 15 million VHS Tapes instead of receiving mixed negative reviews.
The Budget of this movie was around $ 5 million and the box office collection of this movie was more than $ 300 million. It is one of the best-selling films on home video. This is a must watch movie in the list of Disney Aladdin movies in order 
Aladdin and the King Of Thieves (1996)
The third and final sequel in the list of Aladdin Movies in order. The last three Aladdin in order movies including this one is famously known as Aladdin Trilogy Order.
 Aladdin and the King Of Thieves is a direct-to-video animated musical fantasy adventure film produced by Walt Disney.
Unlike the original film and its sequel, This movie has an entirely new soundtrack.
The Story of the movie is based on the tale Ali Baba and the Forty Thieves from One Thousand and One Nights, Focussing on Aladdin, not Ali Baba.
In Agrabah, Aladdin, and Princess Jasmine are getting ready for their marriage, Forty Thieves on their wedding day, reach the palace and try to steal the magical staff.
After driving them off, Aladdin and his friends find an oracle, The women from their team tell them that the thieves arrive to steal their "ultimate treasure".
Aladdin with the help of Abu, Lagu, and Carpet find the thieves and hides them in their base on Mount Sesame.
There he discovers that his father, Cassim is their leader, told by the Oracle. His father is trapped within their world.
This Movie did well from the previous sequels and sold more than 10.3 million units alone in the USA.
Aladdin (2019)
After two decades, Disney released a live-action remake of the 1992 film.
Directed by Guy Ritchie, "Aladdin" is a musical fantasy adventure film based on the story of the same name from One Thousand And One NIghts
Will Smith Stars as Genie, Mena Massoud as Aladdin, Naomi Scott as Princess Jasmine, Marwan Kenzari as Jafar, and Navid Negahban as Sultan.
This movie was released in May 2019 and the Box Office collection was more than $1 billion Worldwide.
The movie follows Aladdin who is a street urchin, who finds a Genie in the Magic Lamp.
Genie grants him three wishes and he falls in love with Princess Jasmine.
Later, Lago helps Aladdin to save Agrabah from Jafar and his plans for tyranny, ultimately becoming allies with Aladdin and allowing him to marry Princess Jasmine.
Reviews that came out for the movie were mixed but praised for its visual effects, Costume Designs, Smith's performance as Genie, and Massoud as Aladdin. This is the order of the Aladdin movies.
Now, The franchise's journey is continuing by bringing one more story of Aladdin, Title of the movie is not confirmed yet.
This will be the original story set after the original film's event, focussing on Aladdin, Princess Jasmine, and the Genie.
With a new star cast, this sequel will be full of more adventure and action.
We'll just have to wait patiently for the next release by Disney.
Spin-Off Film
In December 2019, A focus film on Prince Anders was announced for development by Disney+, with Jordan Dunn and Michael Kvamme attached to script the film.
In April 2021, It was heard that the script was still in development, and another round of rewriting take place in May 2022.
Disney's Aladdin movies have also inspired many theatrical performances. Courtney Reed Played Aladdin in the New Amsterdam Theater, with over 2000 Performances.
FAQs About the Aladdin Movies in Order
Are All Disney's Aladdin Movies Connected?
The old version of the Animated movie Aladdin (1992) is the only movie that is directly connected to the other movies of the franchise.
"The Return of Jafar" (1994), "Aladdin and the king of Thieves" (1996), and "Aladdin" (2019), All these movies got released only after the success of the original movie.
However, they focus on different characters and storylines, Thatswhy, they don't directly connect.
How many Aladdin in Order Movies are there?
There are Four in the Aladdin movies list.
These include "Alddin" (1992), The Return of Jafar" (1994), "Aladdin and the king of Thieves" (1996), and "Aladdin" (2019).
Disney+ is also coming up with a spin-off movie and bringing Prince Anders as the main character.
Are there any novels or books of Disney's "Aladdin"?
Yes, there is a series of six short chapters in a row starring Aladdin and Princess Jasmine, retelling Disney's Aladdin Film with a change in some characters, new friends, and enemies that brings more adventure for the readers.
Also read –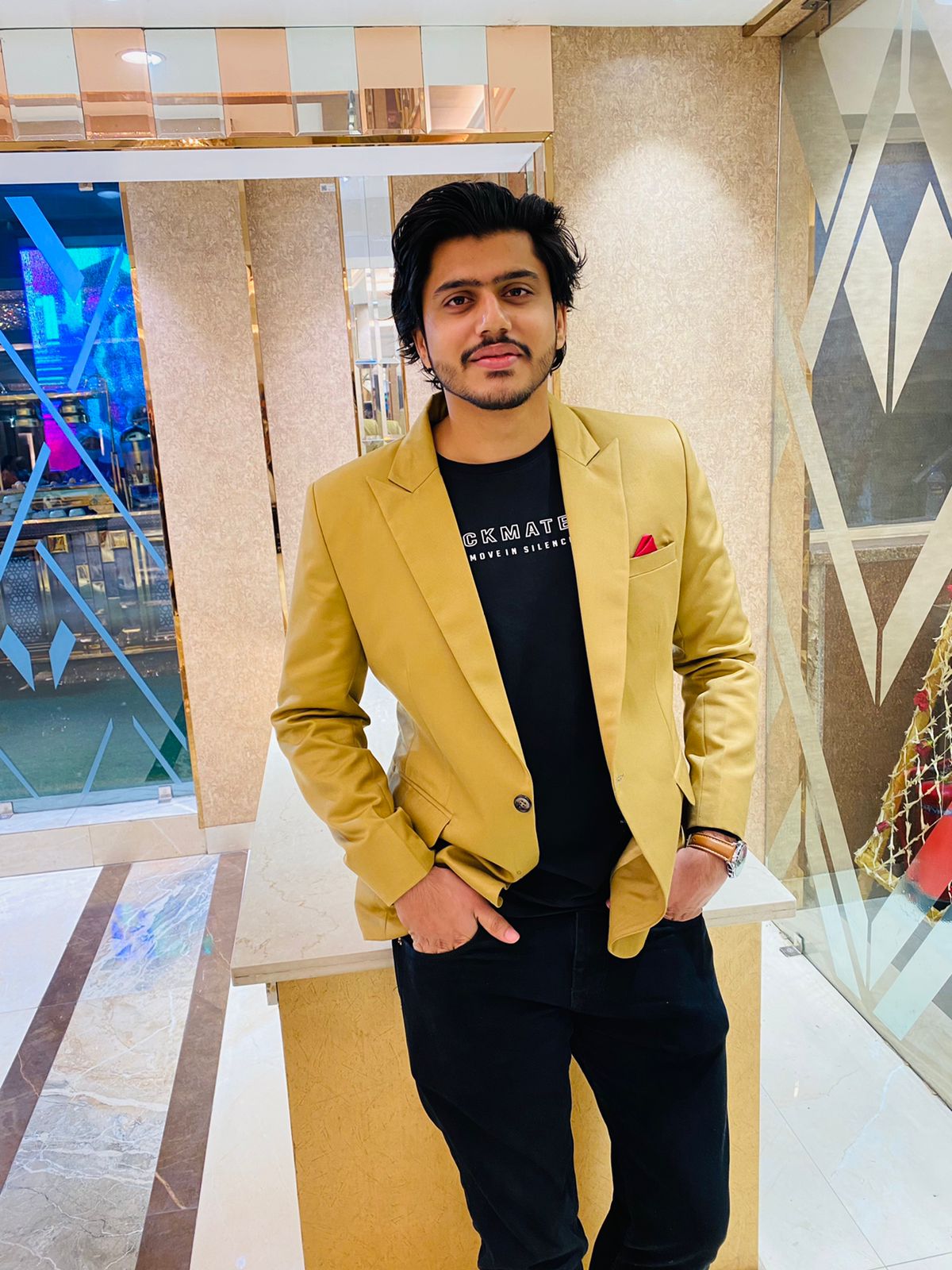 Digital marketing professional with 5+ years of experience in everything digital. Who blends performance, creativity, analytics, social media, and product for building digital experiences across mediums and brings immense value to an organization. Colleagues know me as a passionate digital marketer and team player who knows how to navigate through various business challenges and can make things happen (on time, all the time).
For Enqueries – Nandakunal6@gmail.com
Specialties: Digital Marketing, Marketing, Branding, Social Media, Digital Marketing Consulting, FB Ads, Google Ads, E-Commerce, Amazon, and Flipkart Listings.