It would not be wrong if we consider Animated Cartoon's popularity to grow every year.
Whether it's Tom and Jerry from the 90s or Bakulman in 2023, the craze for cartoons among children is same as before. 
Peacock tv is a Video streaming platform that came into existence in July 2020 and has a wide range of collections.
It has a collection of classic and modern, ones that you find on all the apps list as well as the ones you might not find on any of the apps.
This is what makes this platform trending presently.
So, combining both ideas, we have curated a list for you with 20 Anime Movies on Peacock TV, You can watch them with a single click.
Infini-T Force
Emi is seventeen year old, listless girl living in Shibuya. Her father is always away with work. Her life is very boring.
One day, something very interesting happens to her, she finds a Magic Pencil.
This mystical object might connect to supernatural heroes. She is very excited to experience this new thrill she is waiting for so long.
This is a very interesting movie available in the list of Anime Movies On Peacock.
Year: 2017
Genre: Action, Sci-Fi
Studio: Tatsunoko Production
Flame of Recca
Recca is a boy living in the modern world, He is only obsessed with following the ways of the Ninja.
He befriends a girl named Yanagi who has mystical powers to heal.
The battle with the dark priestess makes him discover the strange power in him.
Afterward, he finds that not only is his past and destiny not as crystal clear as he had thought, but there are others as well practicing the way of ninjas who challenge him one after another.
Year: 1997
Genre: Adventure, Martial arts, Supernatural
Studio: Studio Pierrot
Ahiru no Sora
Kurumatani Sora is the main character in this story, who is short and weak but he loves playing basketball. He has transferred to the new school as well.
He has been shooting hoops ever since he was little and has been trying to become tall like her mother, who used to be a Basketball Player.
Watch this animated show to know what sora is going to do with his new school and what has happened to his mom.
Year: 2019
Genre: Sports
Studio: Diomedéa
Cromartie High School
Takashi Kamiyama is a bright student and a main character of this story.
The one who is good in various things without making a noise.
He gets admission in Cromartie high school well known for his troublesome students,
Takashi's life will no longer be the same as he will be surrounded by all kinds of hooligans he could ever meet. However, he will devote his efforts in improving the school's image.
 Year: 2003
Genre: Comedy
Studio: Production I.G
Kobato

.
Kobato Hanota, the main character is kind and a truthful girl.
She has a strong desire to visit a specific location, even after knowing the circumstances.
And to complete this wish, she helps people in solving their problems.
She meets numerous people with different problems, and with each shattered heart, a little candy is formed and kept under a unique bottle.
When this bottle will be filled, her wish will be granted. However, her pleasant smile and charming day light up everybody's day.
 Year: 2009
Genre: Comedy, Drama, Fantasy, Romance
Studio: Madhouse
Mr Osomatsu
The Matsanu family has six carbon-copy siblings with different personalities.
Even after being more than 20 years old, no one of them has yarning to be self-independent. Whenever they go for any interview, they always came out with the same result- rejected.
Their daily lives is the talk of the town. Everyone makes fun of them.
Whether it is trying on a girl or applying for a job, they always came across a bad experience.
You will not stop laughing while watching this movie that is why it is added in the list of Anime Movies On Peacock.
 Year: 2015
Genre: Comedy
Studio: Studio Pierrot
Gate
This is a very interesting story, about the gate which provides you access to a fantasy world.
A Japanese military squad is formed to establish ties between the two different worlds.
Youji, the main character in the story tries to save every next person he came across and JSDF (the military squad) tries to stop the intrusion.
3 months after this incident happened, Youiji is assigned to the mission with the JSDF team, they have to explore beyond the gate, and collect information. 
Year: 2015
Genre: Action, Adventure, Fantasy
Studio: A-1 Pictures
The Twelve Kingdoms
Youko Nakajima is the most ordinary girl, very bright in her studies but people avoid talking to her because of her red hair.
It seems that she doesn't belong to the people she is living with.
One day, her whole life gets changed when a person called Kieki approached and told her that he is looking for her for so long, She is the rightful ruler of his kingdom.
Watch this movie to know, what happens next
Year: 2002
Genre: Action, Adventure, Fantasy, Supernatural
Studio: Studio Pierrot
Ranma ½
Ranma is a genius martial artist from the town.
There is a curse on him, hot water turns him into a girl, and cold water again makes him a boy.
Trouble starts when his father is planning to get him married to Tendo's daughter, Akane.
Watch this hilarious show on Peacock tv.
Year: 1989
Genre: Comedy, Fantasy, Slice Of Life
Studio: Studio Deen
Vampire Knight
The story revolves around the relationship between Humans and Vampires.
In Cross Academy, there is a morning shift schedule for the humans and a night shift for the Vampires, managed by two participants, Yuuki Cross, and Zero Kiryuu. 
Kaname is the Pureblood Vampire and the head of the night class, once rescued Yuuki ten years ago.
What is there, that takes away the peace of the cross academy? Watch this movie to find out.
Year: 2008
Genre: Drama, Mystery, Romance, Supernatural
Studio: Studio Deen
TIGER AND BUNNY
This movie describes the world of superheroes' corporate sponsorship and performs as a star in their show as well.
There is a group of people having supernatural powers teamed up as NEXT who can use their powers when they wish for.
Kotetsu T. Kaburagi is a legendary hero who is running a show with his colleague, but that show goes off air as it was not performing due to some reasons.
Later on, Kaburagi teamed up with bunny to run a show, they don't like each other as the two are different characters, but as they knew, working together is the need of the hour, so they said yes for the show.
Watch this show to know how their duo performs on screen.
Year: 2011
Genre: Action, Comedy, Mystery
Studio: Sunrise
MEGALOBOX
Junk Dog is an underground fighter of Megalo Box, with the alias of "Gearless Joe".His life takes a severe turn when Yuuri enters his arena and defeats him. 
With the help of the mafia, he sets out to join the world's most prestigious mecha boxing championship, Megalonia.
Year: 2018
Genre: Sci-Fi, Sports
Studio: TMS Entertainment
Kaiba
The story of this movie revolves around the main character Kaibu, who wakes up one day with no memory and a hole on his chest covered with a locket and an image of an unknown woman on it.
Kaiba travels across various planets to know about his identity and the women he never meets.
Will he be able to find answers to his questions? Watch this movie to know
Year: 2008
Genre: Adventure, Mystery, Romance, Sci-Fi
Studio: Madhouse
Bakuman
Moritaka Mashiro, a junior high school student, living his life ordinary as any other.
He persuades by his classmate, Akito Takagi to become an aspiring mangaka.
He approaches his classmate and school crush Azuki Mihu and proposes to her as well.
In return, Azuki said that they will get married after achieving their dreams.
Watch this movie to know Will they both achieve their dream and get married.
Year: 2010
Genre: Comedy, Drama, Romance
Studio: J.C. Staff
JOJO'S BIZZARE ADVENTURE
When Dario Brando save joestars, It was not a help. Brando intends to loot him off.
But Joe in return wants to adopt his son after his death in a good gesture.
Deo, Brando's son wants to loot him but also enjoying his new adorable father.
He even tries to spoil relation between George and Jonathan in order to make a significant place for himself. Will Deo go beyond his limit to take over joe?
Year: 2012
Genre: Action, Adventure, Supernatural
Studio: David Production
One-Punch Man
This is the story of Saitama, who wants to become a superhero. He has no clue that his wish of becoming a superhero would come true one day.
He trains himself to the extent that he lost his hair, he can defeat anyone in one punch.
Year: 2015
Genre: Action, Comedy
Studio: Madhouse 
Great Teacher Onizuka
Eikichi Onizuka, a 22-year-old boy, wants to become the most distinguished teacher in Japan. He also desires to have a teenage wife.
From a Gangster to becoming a teacher, his journey is very inspiring, The way he helps out his students with their problems will win your heart.
Year: 1999
Genre: Comedy, Drama
Studio: Studio Pierrot
Naruto
A massive monster Kyuubi ravages Konoba moments before the birth of Naruto. The Village leader, the fourth Hokage devoted his life to keep the beast inside Naruto
Naruto is now an energetic but stupid ninja, who now resides in Konoha. Naruto struggles to find his place in the town as being shunned by Kyuubi.
Year: 2002
Genre: Action, Adventure, Fantasy
Studio: Studio Pierrot
Hunter X Hunter
12-year-old kid, Gon Freecss is convinced that the key to his father's heart is to become a hunter, as he is the one.
So, he started preparing for its exams, even after knowing the circumstances, the majority of applicants wind up injured or dead.
He meets many students with completely contrasting motives. They group together for a common aim and embark toward it.
Year: 2011
Genre: Action, Adventure, Fantasy
Studio: Madhouse
Death Note
The Last but the most entertaining movie in the list of Anime Movies On Peacock.
Light Yagami is a 17-year-old brilliant Japanese student, who came to know about Ryuk's bad intentions against humans.
He finds a diary, where many people's names are written with the aim of killing them.
So. Yagami embarks on a mission to eliminate all the criminals.
Year: 2006
Genre: Supernatural, Suspense
Studio: Madhouse
Also Read –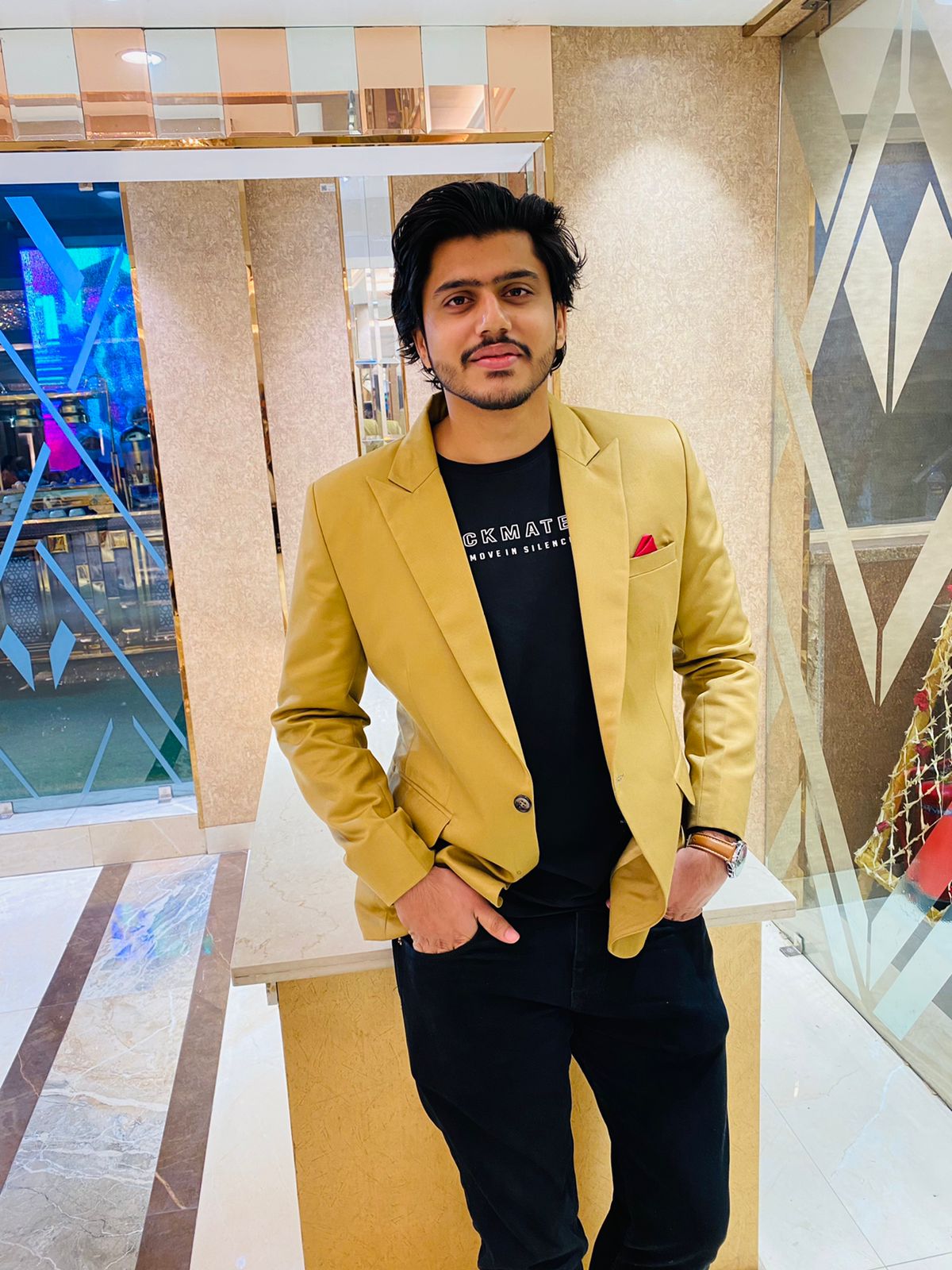 Digital marketing professional with 5+ years of experience in everything digital. Who blends performance, creativity, analytics, social media, and product for building digital experiences across mediums and brings immense value to an organization. Colleagues know me as a passionate digital marketer and team player who knows how to navigate through various business challenges and can make things happen (on time, all the time).
For Enqueries – Nandakunal6@gmail.com
Specialties: Digital Marketing, Marketing, Branding, Social Media, Digital Marketing Consulting, FB Ads, Google Ads, E-Commerce, Amazon, and Flipkart Listings.