Peacock tv is the best video streaming platform launched in the year 2020.
This platform is available in very few countries with a wide range of movies in every genre. You will enjoy its easiest interface for surfing movies.  
Peacock tv is the best option for binge-watching. They have all the categories from drama to thriller in their library.
If you are looking for good laughs, Peacock tv has got you covered. You might be thinking about how to choose the best comedy movie out of many streaming on the platform.
We have come up with a solution to this.
Here is the list of best comedy movies on peacock tv, curated by us for our valuable viewers. 
Despicable Me (2010)
This movie is surrounded by a little minion's army. Gru (Steve Carell), head of the army, plans the biggest robbery in the world's history.
He is going to steal the moon, armed with freeze rays, an arsenal of shrink rays, and battle-ready vehicles for land and air, he doesn't let anybody cross his way.
Until the day he encounters three orphaned girls, who looked at him and discover their potential dad in him.
He also develops likings towards them. This movie in the list of best comedy movies on peacock is full of laughter and the best choice to watch with family. 
 Directors: Chris Renaud, Pierre Coffin 
Writers: Cinco Paul (screenplay by), Sergio Pablos(based on a story by), Ken Daurio (screenplay by)
Star Casts: Steve Carell (voice), Russell Brand (voice), Jason Segel (voice) 
Friday (1995)
This is a classic comedy movie about two unemployed friends, Craige Jones (Ice Cube) and smokey ( Chris Tuckers).
Who are now in trouble as they owe $200 to a local bully and he wants his money or his products back.
Otherwise smokey will be a dead man. If you like slapsticks style comedy, then this movie is for you, full of laughter.
 Director: F. Gary Gray
Writers: DJ Pooh, Ice Cube 
Star Casts: Ice Cube, Nia Long, Chris Tucker 
Forgetting Sarah Marshall (2008)
This is the story of Peter who is a composer, devastated because of his five years long relationship with Sarah Marshall, the star of a cheesy CSI-style crime show ended up on a bad note.
The funny twist came into the picture when his stepbrother suggests him to go on a vacation to Hawaii.
He heads for a resort in Oahu, where he finds Sarah again with her new boyfriend. He decides to attempt suicide.
He is rescued by Rachel, a hotel clerk who invites him to Lauau to hang out. Watch this movie to know will Sarah realize what she is lost and what about Rachel
 Director: Nicholas Stoller
Writer: Jason Segel
Star Casts: Kristen Bell, Paul Rudd, Jason Segel,
The Blues Brothers (1980)
When Jake Blues get released from prison, he with his brother Elwood go to visit "The Penguin", the last nun who raised them in an orphanage. They learn the Archdiocese will sell their place to the Education Authority. There is only one way to save their place by paying them $5000 as the tax on the property within 11 days. 
Brother wants to help them out, so they reunite their blue bands back together to raise money on stage. This is one of the best comedy movies on Peacock tv and a hilarious one.
Director: John Landis
Writers: John Landis, Dan Aykroyd
Star Casts: John Belushi, Cab Calloway, Dan Aykroyd
Slap Shot (1977) 
Slap shot is a movie about a losing Federal League hockey team whose games are poorly attended.
They tried various outrageous violent methods to gain popularity among the audience.
In order to win the game, they hire three hard-charging players to demolish the opposition. 
 This movie is an American sports comedy movie that follows the team's sacrifices and their dedication to achieve their goal.
 Director: George Roy Hill
Writer: Nancy Dowd
Star Casts: Paul Newman, Strother Martin, Michael Ontkean
Liar Liar (1997)
Fletcher Reede is a habitual liar and a divorced father but an incredibly successful Lawyer who has built his career by lying.
He has a habit of breaking promises to be with his son, Max. But he also let his son down by missing his birthday parties so often.
But then, Max decided to make an honest man out of him as he wishes not to lie for one whole day.
When his wish comes true, then Fletcher sells the truth for the whole day, he has no other option with him.
This movie is the best in the list of best comedy movies on Peacock.
 Director: Tom Shadyac
Writers: Stephen Mazur, Paul Guay
Star Casts: Jim Carrey, Amanda Donohoe, Maura Tierney
Step Brothers (2008)
Step Brothers is an American comedy movie about two aimless and dumb middle-aged men Brennan and Dale.
These sons live with their parents, so have to share a room when Brennan's mom and Dale's dad got married.
Initially, they both affected the parent's relationship and household peace but later on, they became friends.
This is a very hilarious must watch movie.
Director: Adam McKay
Writers: Will Ferrell (screenplay), John C. Reilly(story), Adam McKay (screenplay)
Star Casts: Will Ferrell, Mary Steenburgen, John C. Reilly
The Jerk (1979)
The Jerk is a comedy movie that showcases the story of a dumb guy named Navin.
He moves to the big city and leaves his home to explore life's adventure.
This comedy movie will make you laugh while watching it with friends and family.
Director: Carl Reiner
Writers: Steve Martin (screenplay), Michael Elias (screenplay), Carl Gottlieb (screenplay)
The Hangover (2009)
The story of the film revolves around four friends.
Dough, whose wedding is after 24 hours with his two friends Phil Wennek, a married high school teacher, Stu Price, a dentist, who is always concerned about everything and Tracy's brother Alan Garner, lost in his own world.
They hop to Las vegas in a Mercedes convertible for a stag party but don't remember a single thing when they get up the next morning.
When they wake up the next morning, they find out that Dough is missing from the room and they don't remember a single thing about last night.
Later, they gradually find out what mess they had made last night. Your laughter will not stop while watching this movie with your friends.
 Director: Todd Phillips
Writers: Scott Moore, Jon Lucas
Star Casts: Zach Galifianakis, Justin Bartha, Bradley Cooper
Grown ups (2010)
 This is the story of five 12 years old boys who win a Basketball championship back in 1978.
They all reunited after 30 years at their Coach's funeral and a weekend party at a house on a lake where they used to play. 
By now, each one is grown up with their personal problems and challenges, Marcus is alone and a heavy drinker, Rob rarely sees her three daughters, Eric is overweight, Kurt is a househusband and Lenny is a successful Hollywood agent.
Despite having problems, they recall their all good memories. 
This movie is full of humorous acts, you will love watching such a movie thatswhy its a part of the list of best comedy movies on peacock.
Director: Dennis Dugan
Writers: Fred Wolf, Adam Sandler
Star Casts: Adam Sandler, Kevin James, Salma Hayek
The Croods (2013)
The Croods is an animated comedy movie, about a family of a caveman who tries to find a place to live as their old cave got destroyed.
They embark on a mission to find and face many challenges in between and watch mesmerizing scenes.
Directors: Chris Sanders, Kirk DeMicco
Writers: Chris Sanders (screenplay by), John Cleese (story by), Kirk DeMicco (screenplay by)
Star Casts: Nicolas Cage (voice), Emma Stone (voice), Ryan Reynolds (voice)
Love Actually (2003)
This rom-com movie Love Actually, is the best comedy movie on peacock, about eight couples residing in London. How their lives are interrelated, set at the time of Christmas. This is a must-watch movie with family and friends.
Director: Richard Curtis
Writer: Richard Curtis
Star Casts: Hugh Grant, Liam Neeson, Martine McCutcheon
 Related Articles –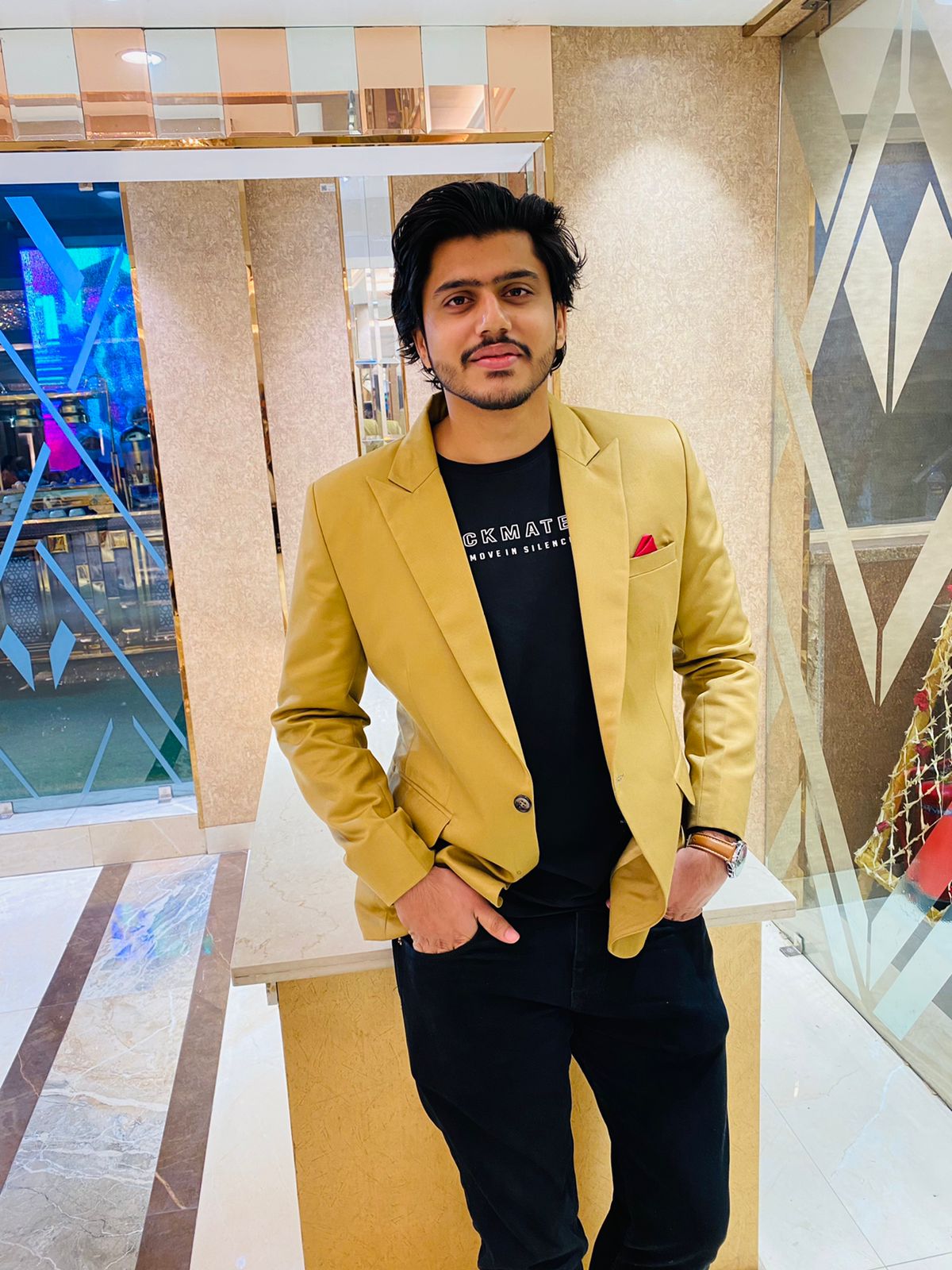 Digital marketing professional with 5+ years of experience in everything digital. Who blends performance, creativity, analytics, social media, and product for building digital experiences across mediums and brings immense value to an organization. Colleagues know me as a passionate digital marketer and team player who knows how to navigate through various business challenges and can make things happen (on time, all the time).
For Enqueries – Nandakunal6@gmail.com
Specialties: Digital Marketing, Marketing, Branding, Social Media, Digital Marketing Consulting, FB Ads, Google Ads, E-Commerce, Amazon, and Flipkart Listings.