If you are a Baseball fan or not, there are many Baseball movies on Netflix to keep you entertained.
This platform has thousands of movies but not all of them are good. Especially for you, We have made a list of some best movies on Baseball that will not let you leave your seat.
Netflix is the best video streaming platform available at affordable prices. If you are interested in buying its subscription, there is the best solution for you.
The cost of Netflix Premium a month s $19.99 and you can stream its services on 4 devices. This means you can use your subscription with 3 other people. Therefore cutting your cost by 75%.
Best Top 19 Baseball Movies on Netflix
Scroll down to find your new favorites
 MONEYBALL (2011)
Billy Beane is a General Manager of the Oakland Athletics Baseball Team. He is handicapped and lowest salary constraint in the team. Billy must find a competitive advantage to win the world series. To choose the best team, he places value and uses statistical data to analyze.
He has just lost the elimination game to the Yankees. His team is not having a good budget to buy new players so he finalizes his team by selecting existing good players having good caliber.
Moneyball is a top-notch drama that won the Oscar for its best screenplay in 2012. This movie is based on a true incident that happened during the 2001 MLB major league baseball season.
In this movie, the roles of Billy Beane and Peter Brand are played by Brad Pitt and Peter Brand. Brad Pitt did justice to the role of Billy Beane and is supported by a fantastic cast.  This movie is the first one in the list of Baseball movies on Netflix.
Director: Bennett Miller
Writers: Steven Zaillian, Stan Chervin, Aaron Sorkin
Star Casts: Brad Pitt, Jonah Hill, Robin Wright
 THE ROOKIE (2002)
 The Rookie is based on a true story. Jim Morris is the coach of Texas High School's Baseball team and a chemistry teacher in the same school. He is very passionate about Baseball and just to motivate his students, he agrees to go to a professional tryout if they win the championship.
He once aspired to be a professional baseball player but due to his injury, his career came to an end. The 39-year-old father of 3 kids finds himself standing at a camp for the Tampa Bay Devil race and somehow manages to through a 98 mph fastball. Luckily he signed a contract, and toils in a minor league while his supportive wife raised their children at home.
He soon finds himself pitching for Tempa and entered the Big Club.
 Director: John Lee Hancock
Writer: Mike Rich
Star Casts: Dennis Quaid, Rachel Griffiths, JD Evermore
 THE NATURAL (1984)
This movie is the story of Roy Hobbs, who is an unknown middle-aged Batter having a mysterious past, appears out of nowhere, and takes a losing Baseball team of the 1930s to the top of the league in this magical sports fantasy.
Hobbs should have fame in his early career as a rising pitcher with the help of a bat cut from a lightning-struck tree.
His dreams get demolished as a mad woman shot him in the abdomen.  This movie is one of the best in the list of Baseball movies on Netflix.
The Natural has a fantastic cast including Glenn Rose, Kim Basinger, Robert Redford, Robert Duvall and many more.
Director: Barry Levinson
Writers: Bernard Malamud, Phil Dusenberry, Roger Towne
Star Casts: Robert Redford, Glenn Close, Robert Duvall
 A-LEAGUE OF THEIR OWN (1992)
This story is at the time of World War 2 when all the men across the country are fighting for the nation. Most of the jobs that were vacant in their absence were filled in by women.
The owners start finding women to form a team for Baseball matches, so scouts are sent all over the country. One of the Scouts while passing through Oregon finds a girl name Dottie Hinson who plays incredibly, is not interested but her sister Kit has been wanting to join the team.
Scouts agree with her but on the condition, that her sister came along.
When they try out, they are chosen by the same team. In the beginning, the women's team was not getting a good response but when Dottie does something, they start getting attention.
All-time favorite stars like Tom Hanks, Geena Davis, and Madonna who sing in the movie as well are part of this movie.
Director: Penny Marshall
Writers: Kim Wilson, Lowell Ganz, Kelly Candaele
Star Casts: Tom Hanks, Lori Petty, Geena Davis
42 (2013)
This movie is another biopic of Jackie Robinson, the first Black player in the Major League Team, who started from the Minor League and makes his way towards the Major League. Branch Rickey is a Major League team executive with bold ideas, so he appointed Robinson to break the color lines and become the first African American Major League Player.
Robinson family has to face a lot of criticism on and off the field from players and fans as well due to this anticipation. Jackie tries not to react against his nature and without complaining.
This movie is well worth checking out on Netflix as it celebrates the milestone in the history of American Sports and also shows the personal life of Jackie Robinson and the struggle that he faces due to racism.
Director: Brian Helgeland
Writer: Brian Helgeland
Star Casts: Chadwick Boseman, Harrison Ford, T.R. Knight
The Bad News Bears (1976)
The Bad News Bears is a classic sports comedy about a highly rag-tag children's baseball team.
They are terrible in playing in the beginning and they were losing every game but they started winning when one when Walter Matthau, an alcoholic Morris Buttermaker becomes their coach and enrolls two extremely good girls players.
This movie was made in the year 1970 but still people love watching it especially because it is all about having fun and not letting competitions come in the way of the true nature of sports.
Director: Michael Ritchie
Writer: Bill Lancaster
Star Casts: Walter Matthau, Vic Morrow, Tatum O'Neal
The Phenom (2016)
The Phenom is a sports movie drama about Major League player Hopper Gibson Jr who was sent to a Psychologist for therapy after throwing 5 wild pitches in a row on national television.
Later it was discovered from therapy that there are uncovered traumas that are disturbing him because of his abusive father.
The role of Hopper Gibson Jr is played by Johnny Simmons, his father by Ethan Hawke, and psychologist by Paul Giamatti. This is one of the best Baseball movies on Netflix  
Director: Noah Buschel
Writer: Noah Buschel
Star Casts: Johnny Simmons, Paul Giamatti, Ethan Hawke
Field of Dreams (1989)
Field of Dreams is the story of Iowa farmer Ray Kinsella who heard a voice in his cornfield telling him "If you build it, he will come".
He interprets it as a signal for him to build a Baseball field on his farm.
When he plough down a considerable space in his cornfield, dead players of the past started coming to the pitch to play. Ray search out for a reclusive author to help him understand the purpose of the field and the meaning of the message as he heard the voice continuously.
 Director: Phil Alden Robinson
Writers: Phil Alden Robinson, W.P. Kinsella
Star Casts: James Earl Jones, Kevin Costner, Ray Liotta
The Sandlot (1993)
This is the story of Scotty Smalls who moves to a new place with his mother and stepfather and wants to learn to play Baseball.
His new neighbor is a Baseball coach, who takes him under his wing and he soon becomes a part of local baseball buddies.
They enjoy doing adventurous activities together like Baseball, treehouse sleepovers, the snooty rival Little League team, the desirous lifeguard at the local pool, and the traveling fair.
There is also a legendary dog who loves to bite the ball call the Beast who lives at the back of the sandlot menaces and kids play with him. Other Superhit  Baseball movies on Netflix
Director: David Mickey Evans
Writers: David Mickey EvansRobert Gunter
Star Casts: Tom Guiry, Art LaFleur, Mike Vitar
 Bull Durham (1988)
It is the start of Minor League Baseball Season. 
Annie Savoy is a huge Baseball fan who is going through the annual process of choosing the one player for her home team of the Durham Bulls of the Carolina League. She want someone whom she can keep under her wings, sexual and otherwise.
She has narrowed her choice for the two new acquires, Ebby Calvin LaLoosh, the wild neophyte pitcher, and catcher Crash Davis, the veteran who is playing in the Minor League since 12 years. Enjoy this movie with your friends and family to know who will be the player of her team.
Director: Ron Shelton
Writer: Ron Shelton
Star Casts: Kevin Costner, Tim Robbins, Susan Sarandon
Sugar (2008)
This is one of the Best Baseball movies on Netflix. This is the story of a renowned baseball player, Miguel who is back home in the Dominican Republic.
He has a very caring and loving family he usually visit for. He was invited to the USA to play for Kansas City Royals after he becomes master in the unbeatable knuckle curveball.
But he was facing some problems in the community as he hardly speaks the language which everyone is speaking around comfortably and confidently. When his colleague and the only person from his origin gets fired, he started feeling alone and getting into depression.
Directors: Ryan Fleck, Anna Boden
Writers: Ryan Fleck, Anna Boden
Star Casts: Jose Rijo, Algenis Perez Soto, Walki Cuevas
Take Me Out to the Ball Game (1949)
The Wolves Baseball team become anxious when they find out that their new boss K.C.
Higgins has arrived to take active interest in running a team and they have no idea about this person. But K.C.
turns out to be a beautiful lady who really know her Baseball. Second Baseman Dennis Ryan fall in love with her but his playboy roommate Eddie O' Brien is experienced in treating a new lady owner in a nicest way and some unsavory gamblers have their own ideas how to stop Eddie.
Director: Busby Berkeley
Writers: Harry Tugend, Gene Kelly, George Wells
Star Casts: Frank Sinatra, Gene Kelly, Esther Williams
Up for Grabs (2004) 
Ups for Grabs is a comedy movie and best Baseball movies on Netflix based on the true incident of the lawsuit filed by two men, both claiming that they have ownership of the Baseball hit by Barry Bond's record setting 73rd home run in 2001. One guy caught the ball and the other one ended up keeping it.
There are two different TV footage shots showing each one of them right for the ownership.
This is the story documenting hilarious length to which someone goes crazy for Baseball and some people hold their life to know judge's decision.
Director: Michael Wranovics
Writer: Michael Wranovics
Star Casts: Marty Appel, Patrick Hayashi, Barry Bonds
The Life and Times Of Hank Greenberg (1998)
The Life and Times of Hank Greenberg is the story of  Hank Greenberg, the first Jewish Baseball Player.
The story follows the most talented Baseball player who was born in New York but created history as a part of the first Major League Baseball Team and represented his faith.
Despite having issues with antisemitism, he still become an American Hero, he also got the title of Man Of The Year in 1945.
Director: Aviva Kempner
Writer: Aviva Kempner
Star Casts: Reeve Brenner, Walter Matthau, Hank Greenberg
The Battered Bastards of Baseball (2014)
In 1973, Hollywood veteran actor Bing Russell created the only independent Baseball team in America at that time, the legendary Portland Mavericks.
The Ground they are using to play is not appropriate  and supposed to be a waste land for professional Baseball player where Bing is operating his team without affiliation of a Major League.
Tryouts for Mavericks were open for public, and filled with hopefulls that came from every state in America. Some of them were rejected in the past from Organzed Baseball.
All the experts agreed it would never work but this tournament comes out to be a huge success. Many good names were the part of team and a good career opportunity for many.
The Ground they are using to play is not appropriate  and supposed to be a wasteland for professional Baseball player where Bing is operating his team without affiliation of a Major League
Directors: Chapman WayMaclain Way
Star Casts: Lou Russell, Ken Wheeler, Kurt Russell
The Bingo Long Traveling All-Stars & Motor Kings (1976)
Tired of being treated like a slave by the team's owner Sallion Potter, charismatic star Pitcher Bingo steal many Negro League players from the team including catcher/slugger Leon Carter and Charlie Snow, and build their own Baseball team, break the color barrier and make it a Major League.
Director: John Badham
Writers: William Brashler, Matthew Robbins, Hal Barwood
Stars Casts: Billy Dee Williams, Richard Pryor, James Earl Jones
Everybody Wants Some (2016)
Everybody wants some is basically not about Baseball, although major part is covered with this aport only. This movie is about group of friends who are in last year of college. They throw end of the year party.
In the year 1980, in texas college freshman Jake Bradford, a hotshot pitcher in high school move to off campus house with other members of the Baseball team. There he meets several teammates and his roommate Billy as well, whone nickname is Beuter due to his deep southern accent.
Director: Richard Linklater
Writer: Richard Linklater
Star Casts: Blake Jenner, Ryan Guzman, Tyler Hoechlin
Eight Men Out (1988)
This movies follows with the story of infamous black sox scandal, which was a group of CHicago White sox players who conspire to lose. Eight Men out details about how a group will fix the game that lead to expulsion for Major League Baseball.
Director: John Sayles
Writers: John Sayles, Eliot Asinof
Star Casts: John Cusack, Jace Alexander, Clifton James
Ballplayer: Pelotero
Pelotero is a documentary that will take you on a tour of the behind-the-scenes of Major League Baseball.
It focuses on baseball celebrities like Jean Carlos Batista and Miguel Angel Sanó from the Dominican Republic and how it all works out for them.
This movie also shows the corruption in the part of Latin America, where children take advantage for the betterment of their families.
Directors: Ross Finkel, Jon Paley, Trevor Martin
Star Casts: Jean Carlos Batista, John Leguizamo, Miguel Angel Sano
Conclusion
These are the 20 movies you should definitely watch with friends an family. If you know someone who wants to make his career in Baseball or someone who is a Baseball sports fan. You can share this list to them or watch these movies together.
 Also Read –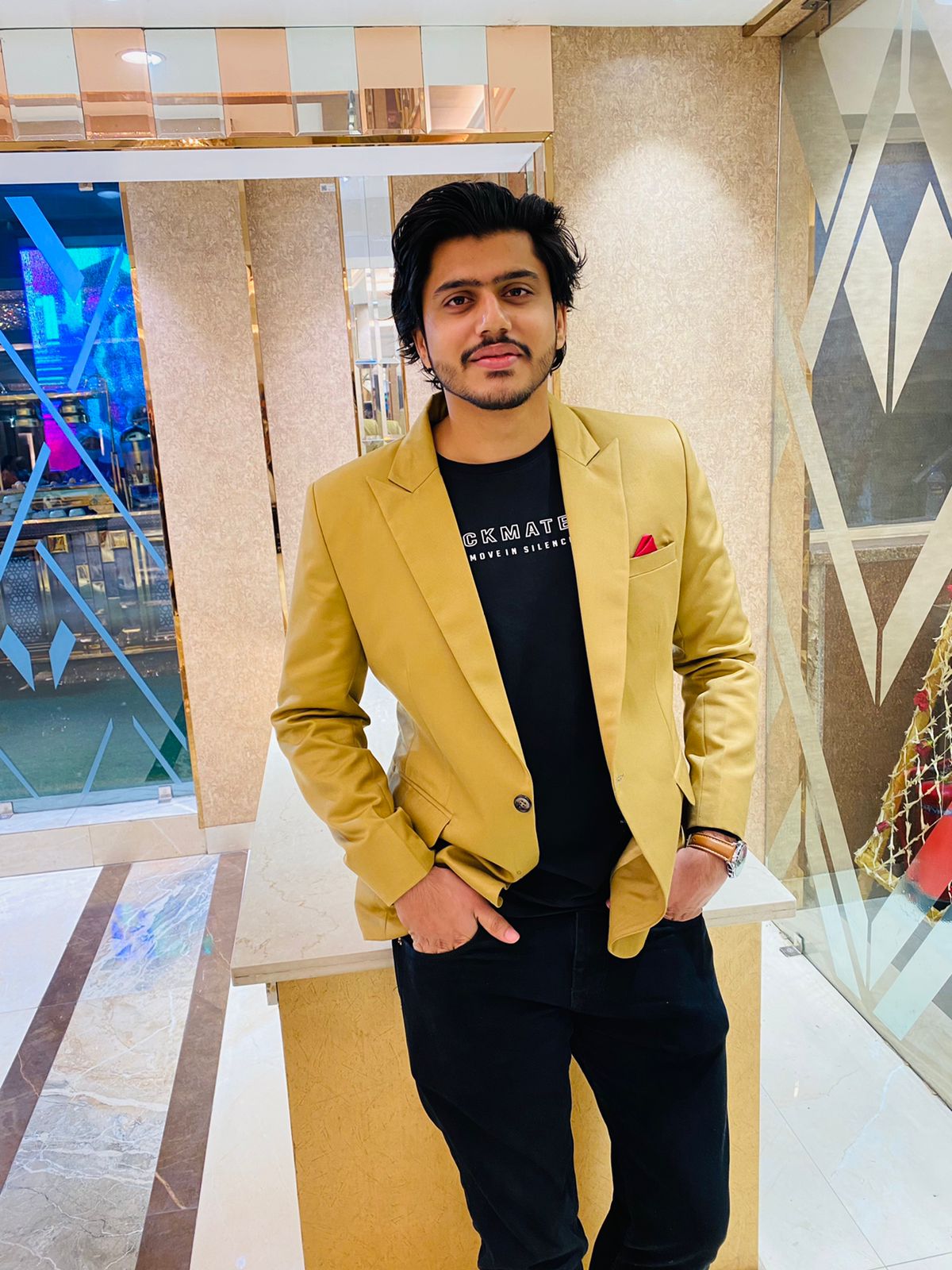 Digital marketing professional with 5+ years of experience in everything digital. Who blends performance, creativity, analytics, social media, and product for building digital experiences across mediums and brings immense value to an organization. Colleagues know me as a passionate digital marketer and team player who knows how to navigate through various business challenges and can make things happen (on time, all the time).
For Enqueries – Nandakunal6@gmail.com
Specialties: Digital Marketing, Marketing, Branding, Social Media, Digital Marketing Consulting, FB Ads, Google Ads, E-Commerce, Amazon, and Flipkart Listings.