Sometimes we love to cry while watching a movie and feel connected with a character.
Sadness is something we don't seek in our daily lives but we love to watch a film that brings tears in our eyes.
Storytelling in the movies is one of the most important things.
We want to laugh, be happy and cry as well when the character in the film is vulnerable and sad.
People enjoy watching sad movies because they are more realistic and increase a sense of involvement.
Psychologist Nancy Sokarno points to a study that found watching traumatic films can potentially boost pain tolerance and the feeling of group bonding.
If you are searching for a good and affordable video streaming platform, then Hulu is the best option for you.
You will get its subscription at a very affordable price. You can use it for free by attaching your card details valid up to a week.
If you are the who is looking to watch emotional stories, then we have curated a list of sad movies on Hulu for you
Top 12 Best Sad Movies On Hulu | Movies That Make You Cry On Hulu
 The United States vs. Billie Holiday (2021)
This movie is a true story of Singer Billie Holiday, based on the book Chasing the Scream.
This movie showcases how Billie is targeted by the Federal Department of Narcotics.
When she was at the peak of her career and Government planned against her to stop her controversial ballad "Strange Fruit".
This movie is the perfect example to show how discrimination takes place in the United States and how it was used to create a war on drugs in society.
This movie was directed by Lee Daniels and written by Johann Hari and Suzan Lori Parks. The main star cast of the movie was Andra Day, Garrett Hedlund, and Trevante Rhodes.
Nomadland (2020)
Nomadland is an Academy Award Winning movie that follows a woman in her sixties named Fern.
She lost her job as well as her home at the time of the recession.
But she is strong enough to start a new life, she packs her van and set off on a road to explore a life outside unconventional society as a Nomad.
She meets her fellows to learn how to survive as a modern-day nomad.
This was the third feature film of the director Chloe Zao, who features real Nomads in the movie like Linda May, Swankie and Bob Wells as Fern's mentors.
This movie was written by Jessica Bruder and Chloe Zhao.
Endless (2020)
Endless is a fantasy romantic movie that showcases the lovebirds Riley and Chris, high school graduates who got separated due to a car accident.
Now, Riley blames herself for a tragic incident and Chris is fighting for himself, stuck in limbo.
Miraculously, Chris finds a way to connect with Riley through love. You will feel a connection with this movie if you have ever been in love.
This movie was directed by Scott Speer, written by Oniel Sharma and Andre Case. The Star Cast of the movie was Alexandra Shipp, DeRon Horton, Nicholas Hamilton and so on.
 I, Tonya (2017)
This movie is one of the best, emotional and sad movies on Hulu.
This is the story of Tonya Harding, a competitive ice skater, who rises amongst the ranks at the US Figure Skating Championship, despite facing so many challenges at a personal level.
Things get more difficult for her when her ex-husband Jeff Gillooly comes back into her life in an unpleasant way.
This movie is directed by Craig Gillespie and written by Steven Rogers. Margot Robbie, Sebastian Stan, and Allison Janney are the main star cast of the movie.
Titanic (1997)
Titanic is undoubtedly one of the finest romantic dramas of all time.
The movie follows the story of a young girl Rose, who belongs to an aristocratic family, and is all set to marry a rich guy.
However, she fell in love with Jack Dawson, a poor artist whom she met on a titanic ship.
Both of them fall in love madly and tries to survive on the sinking ship.
Celebrities like Leonardo DiCaprio, Kate Winslet, and Billy Zane are the main characters in the movie. James Cameron is the Director and Writer of the movie
Supernova (2020)
Supernova is a romantic movie based on a Gay couple Sam and Tusker traveling in their RV to visit old friends and places.
The reason why they are visiting everywhere across England is because Tusker was diagnosed with dementia.
So,  before he forgets everything and they become strangers again, they want to relive all those moments for the last time.
Harry Macqueen was the Writer and Director of this wonderful movie. Celebrities like Colin Firth, Stanley Tucci, and Pippa Haywood were cast as main characters in the movie.
The Hero (2017)
Lee Hayden, a Veteran actor of Westerns, lost his charm after delivering a good film, "The Hero".
Now, while doing voiceovers for the commercials, he discovers that he has a terminal prognosis of pancreatic cancer.
He is unable to tell about this disease to anyone, not even his estranged family.
Lee was in big trouble, yet inspiring. His life changes when he meets a stand-up comedian Charlotte Dylan who can jump anywhere and can start his public profile.
Now, Lee was facing a conflict at the back of his mind his potential career comeback, and even his imminent death is staring at his face.
Lee finally come to the terms with both realities and decides to talk about it to his friend.
Sam Elliott, Laura Prepon, Nick Offerman, and Krysten Ritter are the main lead actors of this movie, directed by Brett Haley and written by again Brett Haley with Marc Basch.
Shoplifters (2018)
This is the story of a Japanese couple who are stuck in part-time jobs and still not able to meet their end needs.
So, they avail themselves for the shoplifting work at the fruit store to meet their end needs.
The older as well as younger of households are involved in the act.
The unusual daily routine changes from carefree and matter-of-fact to something more dramatic, when the couple opens the door of their home for a little young girl.
The foot of the little girl seems lucky for the family as their habits and motivation come under the microscope.
This beautiful movie in the list of sad movies on Hulu is directed and written by Kore-eda Hirokazu. Lili Franky, Kirin Kiki, and Sakura Ando are the main actors of the movie.
Boyz N The Hood (1991)
Boyz N The Hood is an inspiring movie delivering a good message in society.
Three childhood friends living in a south-central Los Angeles neighborhood.
While growing up together, they become part of a neighborhood's gang, drugs, and other illegal activities that they should not be doing.
When a tragedy hit the door in their neighborhood, things seem to get more violent for them.
This movie includes  Cuba Gooding Jr., Morris Chestnut and Laurence Fishburne, Ice Cube in key roles, directed and written by John Singleton.
Minding the Gap (2018)
Minding the Gap is an emotional movie that showcases the story of three youngsters who bond together through Skateboarding.
All of them find an escape from their family life in their hometown.
As they become adults, their friendship starts getting threats due to their family's responsibilities.
The film is directed by Bing Liu, who also act as one of the main characters with Zack Mulligan, Kiere Johnson in the movie.
If Beale Street Could Talk (2018)
This movie is a romantic drama tale that follows the story of Tish, a pregnant woman whose lover Fonny, gets arrested in a rape case he didn't commit.
To prove his innocence, Tish with her family embark on a mission to get Fonny out of the prison.
The movie is based on James Baldwin's 1974 novel of the same name. One of the best movies that will make your heart feel overwhelmed.
This movie includes  Kiki Layne, Stephan James,  Brian Tyree Henry, Regina King as lead actors. Barry Jenkins is the director as well as a writer of the movie. James Baldwin also contributes in writing with him.
Lucky (2017)
Lucky is an old US Navy Veteran with rigid habits and attitude in a small town.
When his daily routine gets affected by his sudden collapse at home, then he realizes that his healthy old age is now not healthy and he has to face decline as well, he accepts it smartly.
Now Lucky compares his belief with his neighbor's priorities. In doing so, Lucky finds has some positive sides in his life when he searches for some meanings he can accept.
The cast of the film includes Harry Dean Stanton, David Lynch, Ron Livingston, and Tom Skerrit to name a few. John Carroll Lynch is the director of the movie, and writers of the movie are Drago Sumoja and Logan Sparks.
Also Read –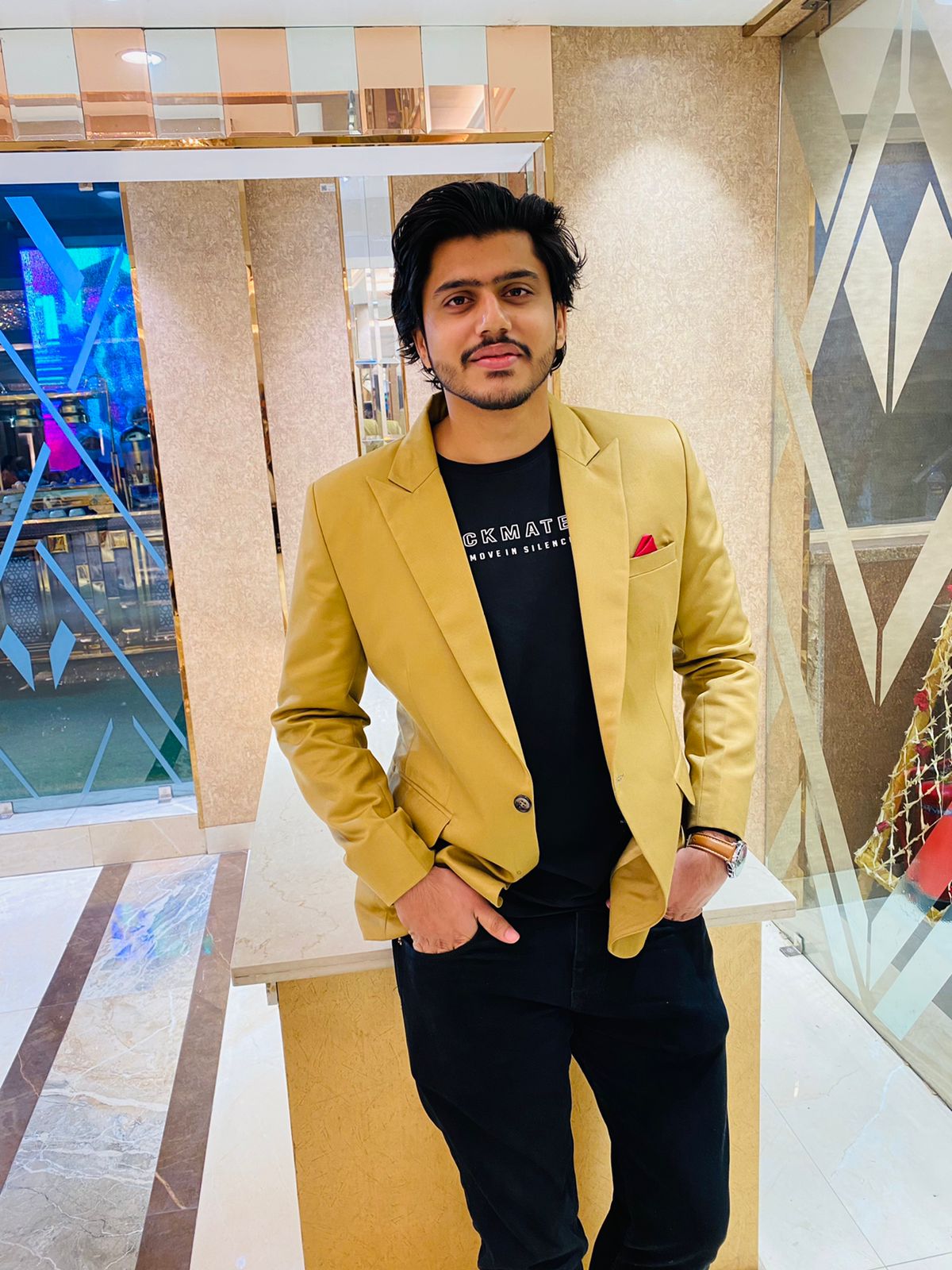 Digital marketing professional with 5+ years of experience in everything digital. Who blends performance, creativity, analytics, social media, and product for building digital experiences across mediums and brings immense value to an organization. Colleagues know me as a passionate digital marketer and team player who knows how to navigate through various business challenges and can make things happen (on time, all the time).
For Enqueries – Nandakunal6@gmail.com
Specialties: Digital Marketing, Marketing, Branding, Social Media, Digital Marketing Consulting, FB Ads, Google Ads, E-Commerce, Amazon, and Flipkart Listings.