Are you looking to watch a good Christian movie? Hulu is the best video streaming platform for you.
If you are looking to learn about Christianity. Then let me tell you, there are many movies based on Christianity that will revitalize your faith.
You can watch movies based on Jesus Christ or the Bible book that will give you a clear picture about its teachings.
There are many movies based on true incidents, people sharing experiences that how God personally help them in transforming their lives.
Now, If we talk about the best streaming platform to watch Christian movies, then Hulu is the best platform.
This platform has content available for all age groups with a minimum subscription fee.
This platform stream in the USA only but if you want to enjoy its services you can use ExpressVPN to access it anywhere in the world.
Here is the list of Good Christian movies on Hulu for you
Related article – Sad Movies on Hulu
Paul, Apostle of Christ (2018)
Paul, the most significant preacher of Christianity found guilty of the fire that burnt a great part of the city of Roma and was sent to jail by Emperor Nero.
Despite the risk of Christians, and Physician's lives, Luke travels to Roma to find Paul.
After realizing that he is in Mamertine, Luke gets access to the jail to meet him.
There he convinced Paul to tell his biography so that people know him in the future before he gets executed.
Meanwhile, Luke starts writing the detailing about The way and the birth of the church and how Paul fights his inner demons for hunger, starvation, thirst and so on, the story of his haunted past.
It is a must-watch and the best Christian movies on Hulu.
Director: Andrew Hyatt
Writers: Andrew Hyatt, Terence Berden
Star Casts: Jim Caviezel, Olivier Martinez, James Faulkner
I still believe (2020)
 This movie is based on the true story of a Christian singer Jeremy Camp, who is about to lose a lot as his girlfriend Melissa has limited time to live. He always stays strong in front of her and always encourages her as well.
While researching for this movie, it is discovered that the singer Jeremy Camp was closely involved in the making of this movie.
The ending of the movie is very heartwrenching, Melissa asks Jeremy to play a song that he wrote on a honeymoon for her.
Later, she wakes in the middle of the night and told Jemmy that God has healed her now and she is no more in pain now, and suddenly monitor starts going off and she dies with Jeremy, her parents, and her sister at her side.
Directors: Jon Erwin, Andrew Erwin
Writers: Jon Erwin (screenplay), Jon Gunn (screenplay), Jeremy Camp (based on the book by)
Star Casts: Nathan Parsons,  K.J. Apa,  Britt Robertson
Jonah: The Musical (2017)
This is a Filmed stage play in the list of Good Christian Movies on Hulu where the Prophet Jonah encounters a series of wild adventures involving a seaport called Joppa. Where he experienced a terrible storm in a huge boat and ended up falling in the belly of giant fish.
There God teaches him how to receive grace and extended mercy, even to his archenemy Nineveh.
This movie is based on a story taken from the Bible, a  jaw-dropping scale by an exceptional cast, spectacular special effects, and live animals.
Actors performed on stage in front of the live audience at Sight & Sound Theatres in Lancaster, PA.
Director: Wally Calderon
Writer: Jeff Bender
Star Casts: Steve Atherholt, Tricia Bridgeman, Mark Bradley
Silence (2016)
This story is based on the intent to find the truth behind Father Cristovão Ferreira's abrupt end of the correspondence.
Two Portuguese Catholic Priests, Sebastião Rodrigues, and Francisco Garupe were unable to believe conjectures about apostasy and set off to Japan. They will go beyond their extremes to find the truth.
This movie shows the love between Father and his devotees. When people start questioning on father's character, their devotees travel miles to prove his innocence.
Director: Martin Scorsese
Writers: Jay Cocks (screenplay by), Shûsaku Endô (based on the novel by), Martin Scorsese (screenplay by)
Star Casts: Andrew Garfield, Liam Neeson, Adam Driver
Greater (2016)
Brandon Burslworth who is the greatest walk-on in the college football fraternity is a perfect example of a devoted Christian.
The one who never hurts anyone, always kind to everyone but always discouraged by everyone on the basis on his physical appearance.
This story is written by his teammates and coaches who don't like him in the beginning but consider him the most respected player later on.
He is the first Razorback to earn a bachelor's and master's degree while still playing.
One day, he dies in a car accident, leaving everyone broken and raising the question Why always good people have to go through such tragedy?
Director: David L. Hunt
Writers: David L. Hunt, Brian Reindl
Star Casts: Leslie Easterbrook, Christopher Severio, Neal McDonough
Catching Faith (2015)
This is the story of a Christian family, Alexa whose life seems very sorted from the outside, her son is a football star in high school, her daughter a straight-A student, and her husband is the CFO of a booming start-up.
But, her husband's sudden death changes everything. Her daughter found cheating in the exams, her son was caught drinking.
That's the time when Alexa embarks on a mission of discovering herself and also realizes that life is much more than just appearance.
Director: John K.D. Graham
Writers: Alexandra Boylan, Andrea Polnaszek (inspired by The Elijah Project workbook written by), John K.D. Graham
Star Casts: Bill Engvall,  Lorena Segura York, Garrett Weston
I Can Only Imagine (2018)
This is the story of a boy Arthur, whose life is very problematic and disturbed, he finds himself in a sea of unintentional failures and emotional distress.
He has a broken relationship with his father.
Later, he pursues music and tries to make a better relationship with his dad.
He wrote a blockbuster song based on forgiveness. I can only imagine is a very inspiring and passionate movie, that is why it exists in the list of Good Christian movies on Hulu.
Directors: Jon Erwin & Andrew Erwin
Writers: Jon Erwin (story by), Brent McCorkle (story by), Bart Millard (based on the life story of)
Star Casts: Madeline Carroll, Dennis Quaid, J. Michael Finley
 Pilgrimage (2017)
An Island on the edge of the earth, Ireland, 1209. A small group of Monks begins a pilgrimage across an island split between tribal wars for centuries and the Norman invader's growing power. They relocate from one monastery to another.
While relocating to Rome, the monk's progress can be seen through the eyes of a pious young novice and a mute lay brother with a violent past.
Director: Brendan Muldowney
Writer: Jamie Hannigan
Star Casts: Tom Holland, Jon Bernthal, Richard Armitage
Priceless (2016)
James Steven broke down when he lost his wife and then lose custody of his daughter in a custody lawsuit. To get his daughter's custody back, he has to fix things in his life.
While figuring out what to do, he finds himself stuck in a moral quandary, where he finds out that unknowingly, he is smuggling two women.
But he also needs his daughter's custody back.  Watch this thrilling movie to know what James will do now.
Director: Ben Smallbone
Writers: Tyler Poelle (screenplay), Ben Smallbone (story), Chris Dowling (screenplay)
Star Casts: Bianca A. Santos, David Koechner, Joel Smallbone
The Song (2014)
This is the last movie in the list of Good Christian Movies on Hulu.
Aspiring singer and songwriter Jed King is struggling to get a break on his own and to escape from the long shadow of his famous father, when he agrees to a gig at a local vineyard harvest festival
Jed meets Vinyard owner's daughter Rose, they fall in love and get married. After their marriage, Jade writes a song "Rose" that becomes a hit.
Suddenly things started falling apart in his life when thrust come in the life of stardom.
Director: Richard L. Ramsey
Writer: Richard L. Ramsey
Star Casts: Alan Powell, Caitlin Nicol-Thomas, Ali Faulkner
FAQs- Good Christian Movies on Hulu
How to download the best Christian movie on Hulu?
Following are the ways to download movies on Hulu
Connect your phone to any  WIFi connection.
Select the download option in the menu
Browse by swiping
Choose your favorite show or movie you want to download.
Why it is not easy to search for Christian movie on Hulu?
There are many movies available on Hulu in all genres. Movies are not divided according to their Genre. That is why We have curated a list of Christian movies available on Hulu.
Also Read –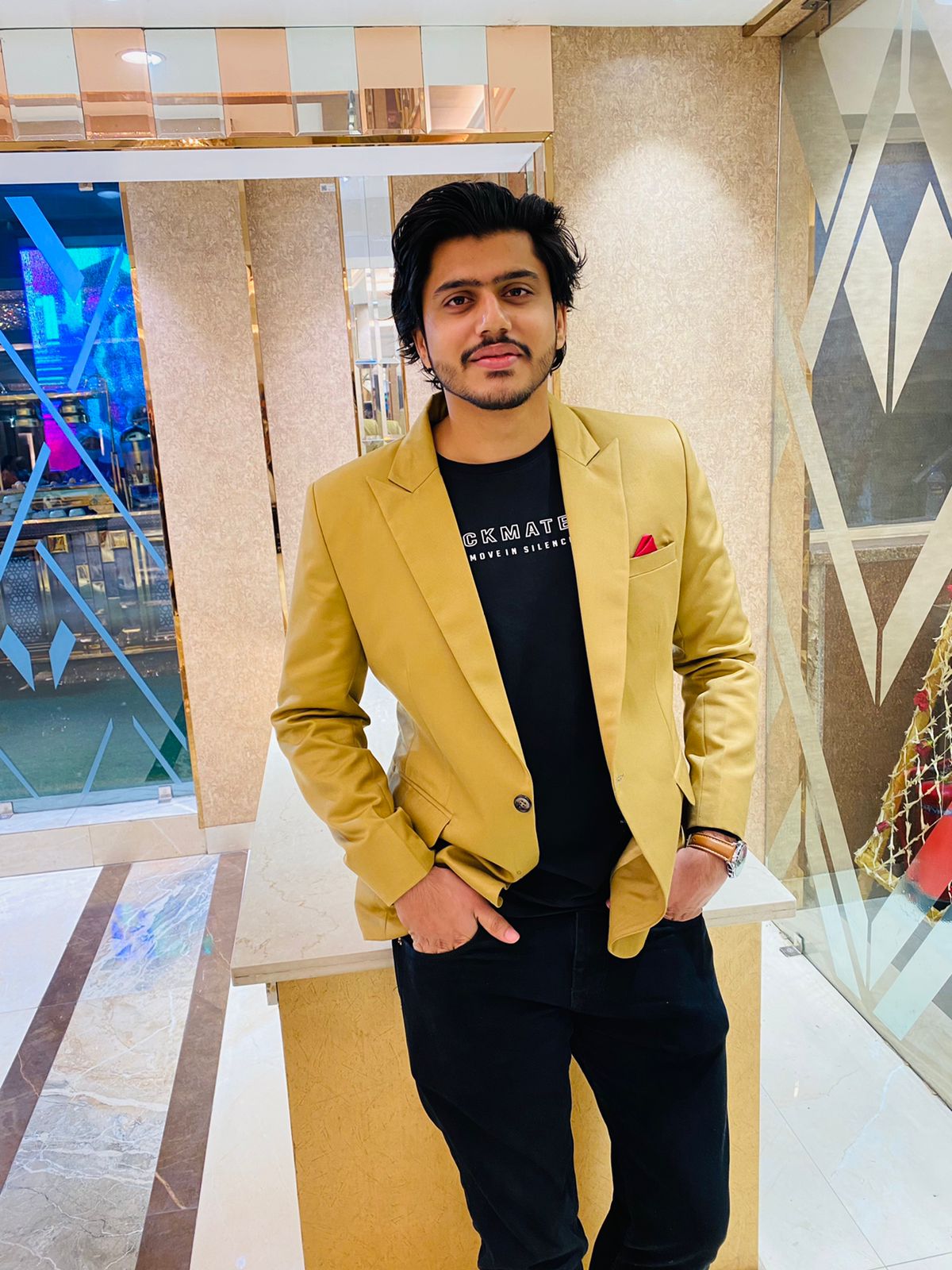 Digital marketing professional with 5+ years of experience in everything digital. Who blends performance, creativity, analytics, social media, and product for building digital experiences across mediums and brings immense value to an organization. Colleagues know me as a passionate digital marketer and team player who knows how to navigate through various business challenges and can make things happen (on time, all the time).
For Enqueries – Nandakunal6@gmail.com
Specialties: Digital Marketing, Marketing, Branding, Social Media, Digital Marketing Consulting, FB Ads, Google Ads, E-Commerce, Amazon, and Flipkart Listings.