Well, if you haven't given it a thought yet, then you don't have to worry as we have come up with a list of inspirational movies for Students, your child should watch definitely.
This list can be played in smart classrooms as well, These movies will keep students engaged with inspiring topics that will make them goal-oriented, and will teach them consistency.
So, here is the list of inspiring movies for students
Good Will Hunting (1997)
Synopsis
Will Hunting, a janitor in M.I.T. is very good in mathematics but needs help from a psychologist to find a direction in life.
Director: Gus Van Sant
Writers: Ben Affleck, Matt Damon
Star Casts: Matt Damon, Ben Affleck, Robin Williams
Storyline
A touching tale of a wayward young man, Matt Damon, 20-year-old, who is struggling to find his identity.
He is good at solving problems but when it comes to his personal life, he is not able to.
Everything changes when he meets his soulmate and she opens his mind and his heart.
Sometimes there are inbuilt, hidden talents, We have to discover them with the ongoing journey.
Lean on Me (1989)
Synopsis 
The dedicated but tyrannical Joe Clark is appointed as the principal of Inner City School. He is determined to improve by any and all means.
Director: John G. Avildsen
Writer: Michael Schiffer
Star Casts: Beverly Todd, Robert Guillaume, Morgan Freeman
Storyline
 An arrogant and unorthodox teacher Joe Clark return to college as a principal, where he earlier got fired to find it a den of drug abuse, gang violence, and urban despair.
Eventually, he becomes successful but because its unorthodox activities lead to clashes with city officials, that threatens him to undo all.
This story is based on a true incident.
The Paper Chase (1973)
Synopsis
A First-year Law student at Harvard Law School struggles with balancing coursework and a woman, unaware of the fact that his girlfriend is having a connection somewhere else that will affect their relationship.
Director: James Bridges
Writers: James Bridges (screenplay), John Jay Osborn Jr .(novel)
Star Casts: Lindsay Wagner, John Houseman, Timothy Bottoms
Storyline
Serious and hardworking student James. T. Hart is under a pressure to succeed in Harvard Law School. Some of the students even form groups to study for hours consistently.
Hart's greatest challenge is Contract Law and his tough professor Charles, W, Kingsfield. Jr. Kingsfield challenges students by giving them questions that demand accuracy and creativity in return and humiliates those who are not able to respond.
As the year progresses, Harts faces many problems and befriend Susan Fields, unaware that she has a connection that can affect their relationship. Finally, he sets his priorities, not worrying about whatever comes his way.
21 (2008)
Synopsis
Inspired by a true incident, A group of 6 MIT students trained to be experts in card counting in Black Jack and took them to casinos in Vegas and earn millions
Director: Robert Luketic
Writers: Peter Steinfeld (screenplay), Allan Loeb (screenplay), Ben Mezrich (book "Bringing Down the House: The Inside Story of Six M.I.T. Students Who Took Vegas for Millions")
Star Casts: Jim Sturgess, Kate Bosworth, Kevin Spacey
 Storyline
Ben Campbell is a young and intelligent student in M.I.T. who strives to succeed.
He wants a scholarship so that he could shift to Harvard School of Medicine with the desire to become a doctor.
He knows that he cannot afford $300000 fees for the next four or five years of schooling as he comes from a poor class background.
But one evening, Ben got introduced to a team of 5 students by his unorthodox maths professor.
This team is formed to train them in the game cards counting in Black Jack and this team will be taken to the Casinos of Las Vegas to earn millions.
Ben decides to continue this game by the time he gets enough money for his tuition fees at Harvard and be out after that.
Watch this movie to know Will Ben comes out easily from this gambling world or gets in trouble. This interesting movie comes under the list of Inspirational Movies for Students.
Forrest Gump (1994)
Synopsis
The presidencies of Kennedy and Johnson, the Vietnam War, the Watergate scandal, and other historical events unfold from the perspective of an Alabama Man having 75 in IQ, whose only desire is to reunite with his childhood sweetheart.
Director: Robert Zemeckis
Writers: Eric Roth (screenplay), Winston Groom (novel )
Star Casts: Gary Sinise, Robin Wright, Tom Hanks
Storyline
This is the story of Forrest Gump who is low in IQ but achieves many incredible feats, wins the medal of bravery, and becomes an expert ping pong player.
This story is a true example for someone who considers him/her weak but nothing is impossible for those who are determined toward their goal.
Theory of Everything (2014)
Synopsis
Based on the story of Stephen Hawking's life, Despite of being suffering from a dangerous illness, this man never gave up.
Director: James Marsh
Writers: Jane Hawking (book "Travelling to Infinity: My Life with Stephen"), Anthony McCarten (screenplay)
Star Casts: Tom Prior, Felicity Jones, Eddie Redmayne
Storyline
This is the most motivating movie in the list of inspirational movies for students.
. Famous Cosmologist and Physicist Stephen Hawkings, as a student of Astrophysics, shockingly came to know that he is suffering from motor neuron disease and doctors predict that he has only two years to live.
He proved everyone wrong and he live up to 76 years of his age.
During this period he becomes a famous man in the world of Cosmology and Physics by contributing his efforts in the subjects.
This movie is especially for those having special physical challenges.
42 (2013)
Synopsis
When in 1947, Jackie Robinson becomes the first African American Baseball player in the modern era, and he faced a lot of racism in the process. This is what movie is all about.
Director: Brian Helgeland
Writer: Brian Helgeland
Star Casts: T.R. Knight, Harrison Ford, Chadwick Boseman
 Storyline
In 1947, Jackie Robinson becomes the first African American Baseball player to feature in the Major league in the modern era.
On the other hand, Ricky recruits Robinson to break the unspoken color line as the first black league player.
Their effort to make changes in society has given a major challenge to Robinson and his family as they face racism on and off the field.
Jackie is struggling against his nature to endure such abuse without complaint.
This movie teaches students about the racism problem in the U.S.A.
Sometimes it is very difficult to deal with a problem when everyone is against you but if you are confident enough and true to yourself, you can fight all alone and win.
This movie deserves to be in the list of inspirational movies for students.
The Social Network (2010) 
Synopsis
The story of a "Havard" student Mark Zuckerberg, who creates a social networking website that would be known as Facebook and becomes a millionaire.
 Director: David Fincher
Writers: Ben Mezrich (book "The Accidental Billionaires"), Aaron Sorkin (screenplay by)
Star Casts: Jesse Eisenberg, Justin Timberlake, Andrew Garfield
Storyline
One night in 2003, Harvard University undergraduate and computer programming expert Mark Zuckerberg sits down on a computer.
He begins working on a website that becomes a global social network revolution in communication in six years.
This makes Zuckerberg the youngest billionaire in history. This brilliant movie that inspires many, comes in the list of Inspirational Movies for Students.
 The Breakfast Club (1985)
Synopsis
Five high school students meet in Saturday detention and discover that there are many things in common among them.
Director: John Hughes
Writer: John Hughes
Star Casts: Judd Nelson, Molly Ringwald, Emilio Estevez
Storyline:
Beyond being in the same class, these five students have really nothing in common.
But there is one thing, the 9-hour detention in the school library together under the direction of Mr. Vernon, supervising from his office across the hall.
Each one has to write a one thousand word essay during that time thinking about who they think they are. So, this story is based on the adventure of those 9 hours.
Students can find friendship in the most unexpected way.
 Freedom Writers(2007)
Synopsis
This is one of the best Inspirational Movies for Students. A Story of a young teacher who inspires her class of at-risk students to pursue studies beyond high school.
 Director: Richard LaGravenese
Writers: Freedom Writers (book "The Freedom Writers Diary: How a Teacher and 150 Teens Used Writing to Change Themselves and the World Around Them"), Erin Gruwell (book "The Freedom Writers Diary), Richard La Gravenese (screenplay by)
Star Casts: Imelda Staunton, Patrick Dempsey, Hilary Swank
Storyline
Freedom writers is an inspiring movie, where a young teacher Erin Gruwell motivates her class to study beyond high school.
But she has no idea how troublesome class she is dealing with.
Students live by the generation of strict moral codes of protecting their own at all costs, some are in groups and all know somebody that has been killed by gang violence.
She discovers the real problem of students, she stands with them against the issue and tries to solve them.
You will learn in this movie how a good teacher can go beyond her duties for her students.
Life of Pi (2012)
Synopsis
A young man who is a survivor of a disaster at sea embarks into a journey, full of adventures, accompanied by a Bengal Tiger.
Director: Ang Lee
Writers: David Magee (screenplay), Yann Martel (novel)
Star Casts: Suraj Sharma, Adil Hussain, Irrfan Khan
Storyline
This is a very interesting story narrated by Pi Patel, his childhood in Pondicherry, India.
how his father, a zoo owner, is not satisfied with the municipality as they are not supporting the zoo, he decides to move to Canada where the family-owned animals would be sold.
They board the Japanese ship with their animals. Out of the blue, there is a storm, eventually Pi survives there with zebra, an orangutan, a hyena, and a male Bengal tiger named Richard Parker.
They are lost in the pacific ocean with an angry hyena and hungry Richard Parker. Pi needs to find a way to survive.
Students will learn how to find strength when there is no way out.
Stand and Deliver (1988)
Synopsis
Jaime Escalante, a math professor in high school who successfully inspired a weak student to learn calculus. Must watch Inspirational Movies for Students
 Director: Ramón Menéndez
Writers; Tom Musca, Ramón Menéndez
Star Casts: Estelle Harris, Mark Phelan, Edward James Olmos
Storyline
This is the story of Math professor Jaime Escalante, who is convinced that all his students have the potential.
He adopts unconventional teaching methods to help gang members and no-hopers to clear the Advanced Placement exam in calculus.
Rush (2013)
Synopsis
This story is about two rivals who give their best efforts to prove their supremacy in the F-1 race.
 Director: Ron Howard
Writer: Peter Morgan
Star Casts: Chris Hemsworth, Olivia Wilde, Daniel Brühl
Storyline
The film is based on a true story, the incident happens while the Formula 1 race.
The two racers, Handsome English playboy James Hunt and his brilliant opponent Niki Lauda, follow with their distinctly different personal styles on and off the track.
Both drivers were willing to risk everything to become world champion with no margin of error, if you make a mistake, you die.
Boyhood (2014)
Synopsis
The life of Mason, from a little boy to a college-going student.
Director: Richard Linklater
Writer: Richard Linklater
Star Casts: Ellar Coltrane, Ethan Hawke, Patricia Arquette
Storyline
This movie completed its shoot in twelve years with the same star cast.
This movie is all about a boy Mason, Eller Coltrane, his life journey from being a little boy to a young handsome guy, Snapshots of adolescence from road trips and graduations and family dinners to birthdays and all the moments in between.
This movie will make a child smarter, as he/she can relate the movie to them and learn from their past experiences, also they will learn how tough it is to be a parent of a child.
 The Blind Side (2009)
Synopsis
The story of Michael Oher, a homeless young boy, high on drugs, becomes a football player with the help of a woman and his family.
 Director: John Lee Hancock
Writers: Michael Lewis (book "The Blind Side: Evolution of a Game"), John Lee Hancock
Star Casts: Quinton Aaron, Tim McGraw, Sandra Bullock
Storyline
This is a true story based on an African American Michael Oher.
A homeless and a drug addict young boy, A family adopted him, but he had no idea about his father and mother, had very little formal education, and few skills to help him learn.
Later on, Leigh Anne takes charge. However, it is her nature, ensuring that this young boy has all the opportunities to succeed.
When he expresses his interest in football, she gives all her efforts to help him, she in fact guides the coach, on how he can make the best use of Michael's skills.
This is how Michael becomes a perfect man, Very inspiring story for children.
The Pursuit of Happyness (2006)
Synopsis
The story of a struggling salesman, who loses everything because of his poor performance but he is determined and clear about his goal.
Director: Gabriele Muccino
Writer: Steve Conrad
Star Casts: Jaden Smith, Will Smith, Thandiwe Newton
Storyline
This is a true story about Christopher Gardner, who has invested heavily on the device known as Bone Density Scanner.
He feels like he is born to sell this device, but they do not sell well as the margins are good but the prices of the product is very high.
As a result, his wife leaves him, he loses his apartment, and is forced to live on the street with his son. He is fighting for his survival and thinking about other strategies, and how he can sell the product to succeed.
 Warrior (2011)
Synopsis
This is a story of a young man, who returns to his father, an alcoholic boxer, where he gets trained by his father for the competition in a mixed martial arts tournament- A path where this boxer collides with his older brother.
Director: Gavin O'Connor
Writers: Anthony Tambakis (screenplay), Cliff Dorfman (screenplay), Gavin O'Connor (screenplay)
Star Casts: Nick NolteJoel, Edgerton, Tom Hardy
Storyline
This is the story of two brothers who face the fight of a lifetime. Tommy Riordan returns to his hometown Pittsburgh, and enlist his father.
A recovered alcoholic, and his former coach to train him for MMA tournament, awarding a good money prize in history.
On the other hand, his brother Brendan, a former MMA fighter not able to meet as a public school teacher returns to the amateur ring to provide for his family.
 This movie teaches how people work hard when they take part in any competition.
You should be very focused, and consistent in your efforts. that is why this movie is in the list of inspirational movies for students.
 Half Nelson (2006)
Synopsis
This is a story about a school teacher, who consumes drugs, and forms an unlikely friendship with the girl of his class as she knows some of his secrets.
 Director: Ryan Fleck
Writers: Anna Boden, Ryan Fleck
Star Casts: Anthony Mackie, Shareeka Epps, Ryan Gosling
 Storyline
Young Caucasian Dan Dunne teaches history in the school and coaches the girls' basketball team.
His life is in a mess as he hardly talks to his family, and uses illicit drugs rampantly.
On the other hand, there is a girl in his class Drey, who is not happy with her life, her parents are divorced.
Her mother doesn't share time with her as she is always busy with her work.
Both lives changed when they became friends, As Drey knows that Dan is alone as he smokes in the girl's locker room bathroom.
They both know each other's problem and they can't solve it but at least they can be salvation to each other.
The Internship (2013)
Synopsis
This is the story of two salesmen, whose career gets spoiled with the entry of the digital age, then they join Google as interns, and prove their worth to the company.
Director: Shawn Levy
Writers: Jared Stern (screenplay), Vince Vaughn (screenplay)
Star Casts: Owen Wilson, Rose Byrne, Vince Vaughn
Storyline
Billy and Nick are the two salesmen who lost their job due to the newly introduced digital world.
They defy all the odds by applying for an internship in Google against many brilliant college students, and they win halfway by getting selected.
Now, they must compete with a group of brilliant students from today's generation and prove that "necessity really is the mother of reinvention".
The list of inspirational movies for students is incomplete by this movie.
Everest (2015)
Synopsis
A journey of New Zealand's Robert's "Rob" Edwin Hall and Schot Fischer who teamed up on a joint expedition to ascend Mount Everest.
Director: Baltasar Kormákur
Writers: Simon Beaufoy (screenplay by), William Nicholson (screenplay by)
Star Casts: Ang Phula Sherpa, Thomas M. Wright, Jason Clarke
 Storyline
On May 10, 1996, two climbers Robert "Rob" Edwin Hall and Scott Fischer from different commercial expeditions start their final ascent towards the summit of Mount Everest, the highest peak of the world.
With a little warning, violent storm strikes the mountain, ever encountered by the adventurers.
The team endures cold winds and freezing temperature in an epic battle, where survival is very rare.
Whatever the circumstances you are going through, never give up on yourself, keep fighting like a soldier. Wonderful teaching by this movie.
The Great Debators (2007)
Synopsis
This movie is based on professor Melvin B. Tolson, who inspired students to form the school's first debate team, which went on to challenge the Harvard in a national championship.
 Director: Denzel Washington
Writers: Jeffrey Porro (story), Tony Scherman (inspired by the American Legacy article), Robert Eisele (screenplay)
Star Casts: Denzel Washington, Kimberly Elise, Forest Whitaker
 Storyline
Melvin B Tolson, a professor at Wiley College Texas, coaches the debate team to a nearly undefeated season with an invitation to encounter Harvard's students in the national championship.
A team of four students prepared very hard for the competition. Watch this movie to know what happens next.
 Also Read –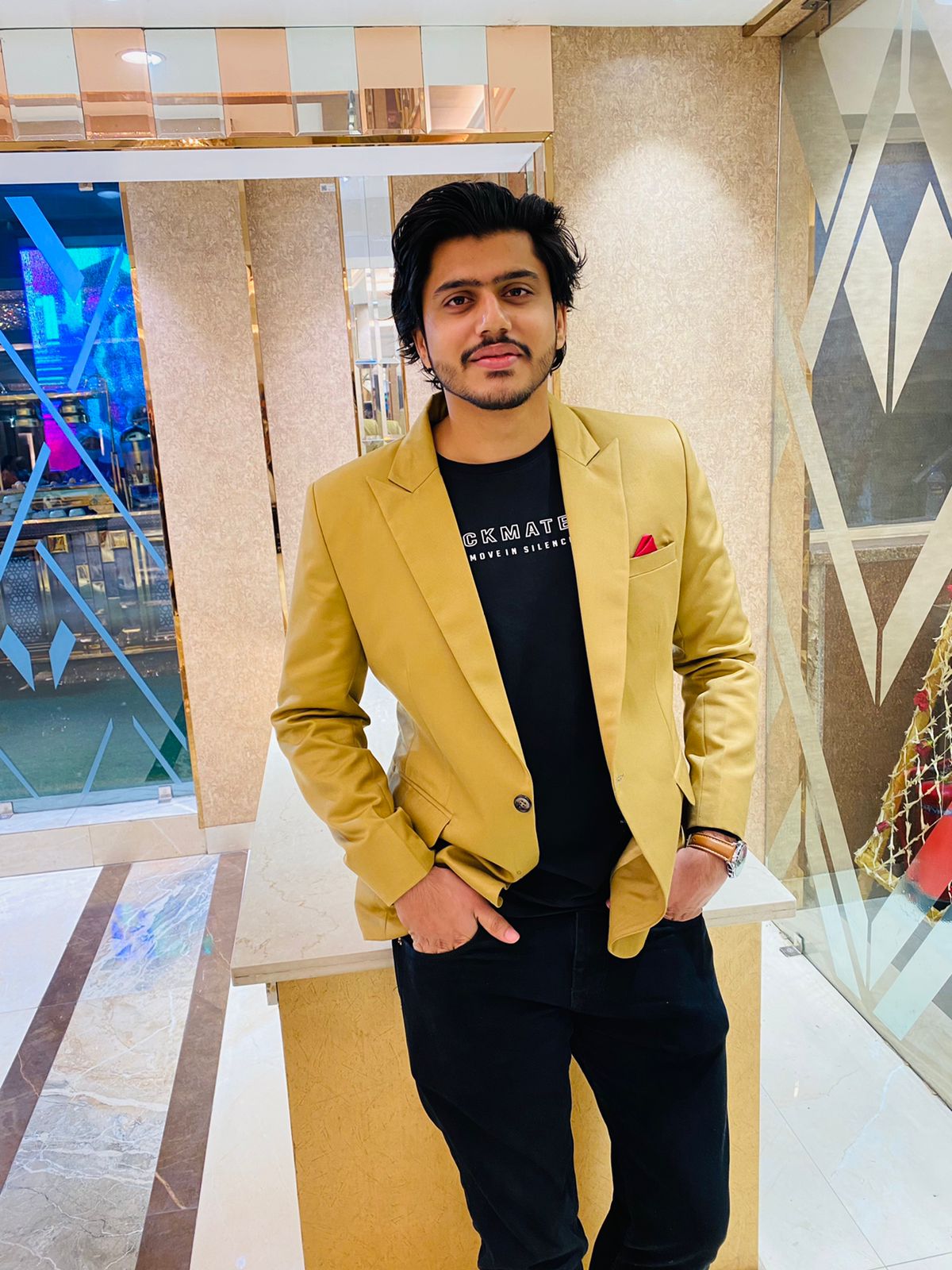 Digital marketing professional with 5+ years of experience in everything digital. Who blends performance, creativity, analytics, social media, and product for building digital experiences across mediums and brings immense value to an organization. Colleagues know me as a passionate digital marketer and team player who knows how to navigate through various business challenges and can make things happen (on time, all the time).
For Enqueries – Nandakunal6@gmail.com
Specialties: Digital Marketing, Marketing, Branding, Social Media, Digital Marketing Consulting, FB Ads, Google Ads, E-Commerce, Amazon, and Flipkart Listings.