What are Public relations and Why is it important?
As the name suggests, the pr in film industry is building a relationship between the organization and the public.
See, there is a difference between building a business and a great empire.
You can build a business on your own with limited resources. But, When it is about building an empire, you need multiple resources and public relation is the most important resource.
If you have a team of wise and hardworking people, with their help you can hit the master strokes.
You will have the answers to all questions, whether it's about profits, losses, strengths, weaknesses, and any other prospects.
Now, We have discussed what is public relations and its importance. Now, we will discuss the different experiences, and how to build public relations by watching some iconic movies.
We have come up with a list of thirty movies about Public relations. You should watch these public relations in film movies and decide on your own, which strategy should be used to build public relations in film and which one to avoid.
Thank You for Smoking (2005)
This is the story of Nick Naylor, who is a chief spoke person, lobbyist, and Vice President at the Academy of Tobacco Studies
. He is very good at speaking as he always spins arguments to defend the cigarette industry in many difficult situations. He is so clear with his thoughts, We should all have such convincing Qualities.
His best friends are Polly Bailey, who works in the Alcohol Business, and Bobby Jay Bliss of the gun business own advisory group SAFETY.
Now, you can see why are they best friends, they vibe so well because of their professions.
They meet very frequently at the bar and they self-title their group name M.O.D Squad, a.k.a, Merchants of Death, disputing which industry has killed more people.
Nick also has one enemy, Vermont's Senator Ortolan Finisterre, who defends in the senate, the use of Skulls and Crossbones on cigarette Packs.
Nick's life turns upside down when he was spending some quality time with his son, who lives with her mother, on a business trip
And encounters journalist Heather Holloway, who betrays nick by disclosing the confidence he had in bed with her.
This pr film is one of the best to watch in the list of Movies About Public Relations, as you will be learning advertising techniques, spin, and propaganda used by bis tobacco.
Director: Jason Reitman
Writers: Jason Reitman (Screenplay) and Christopher Buckley (novel)
Star Casts: Aaron Eckhart, Cameron Bright, Mario Bello
  The Ides of March (2011)
In this story, Stephen Meyers, who is very good at communications, in the second command of Governor Mike Morris's Presidential Campaign, true believer.
In the middle of the Ohio primary, the campaign manager of Morris's opponent asks Meyers to meet, and he offers him a job. 
On the other hand, Morris was negotiating for the endorsement of the man in third place, a North Carolina senator, hit a snag. This is the most controversial movie in the list of Movies about Public Relations
A young campaign intern, Molly Stearns, gets Stephen's romantic attention and Molly has a secret, In this way, Stephen plays both sides to achieve political success. And this is how you can see the power of P.R.
Director: George Clooney
Writers: George Clooney (Screenplay), Grant Heslov (Screenplay), Beau Willimon (Screenplay)
Star Casts: Paul Giamatti, George Clooney, Philip Seymour Hoffman
 3. Glengarry Glen Ross (1992)
This film public relations is one of the most powerful and convincing stories ever made, that is why added to the list of Movies about Public Relations to showcase the world of sales.
The salesman in the small real estate office is told that new competition will be held to increase sales. The winner will get a Cadillac, The Second Prize will be a set of steak Knives, and other people will be hired. 
This movie follows, what happens when, an employee tries to make his career in sales, knowing all highs and lows, promises of fortunes, and delivery of dross.
One of the most powerful part of this movie is the eight minutes speech, where a senior inspires the failing group of real estate salesmen.
This monologue is worth bringing the attention of all experts in PR. 
Director: James Foley
Writer: David Mamet
Star Cast: AI Pacino, Jack Lemmon, Alec Baldwin, Kavin Spacey, Alan Arkin, Ed Harris
 4. Network (1976)
In the 1970s, Terrorist violence is the stuff that is getting more ratings for the news channels USB Networks, so, the structure of the company is changing.
Meanwhile, Howard Baele, the veteran anchor lost his once-strong rating share, so the company fires him.
Howard is not at all happy with the company's decision, so he reacts in an unexpected way. He shoots himself in a live television show that brings the highest ratings to the USB Networks.
This stunt allows ambitious producer Diana Christensen to develop even more outrageous programming.
This movie pr shows that you are in the industry if you are performing, otherwise you are out.
Director: Sidney Lumet
Writer: Paddy Chayefsky
Star Cast: Faye Dunaway, William Holden, Peter Finch, Robert Duvall 
 5. Wag the Dog (1997)
After being caught in a scandal, the president of the USA knows that now there are very less chances of getting elected again.
One of his advisers contacts big Hollywood producers in order to manufacture a war in Albania so that the president can end on his own.
He wants to create a heroic image of himself in the eyes of the country's people. The movie makes you think that how people in power can manipulate you and you easily get in trapped.
Director: Barry Levinson
Writers: Larry Beinhart (Book American Hero), Hilary Henkin (Screenplay), David 
 6. Citizen Kane (1941)
Citizen Kane tells the story of Charles Foster Kane based on the life of "Yellow Journalism" settler William Randolph Hearst.
A group of reporters is trying to decipher the last words ever spoken by Charles, the millionaire newspaper tycoon: "Rosebud".
As the reporters further investigated, the viewers see a display of a fascinating man rising to fame and eventually falling off the top of the world.
Director: Orson Welles
Writers: Herman. J. Mankiewicz (original screenplay), Orson Welles (original screenplay), John Houseman (Contributing Writer) (Uncredited)
Star Cast: Orson Welles, Joseph Cotten, Dorothy Comingore
7. Jerry Maguire (1996)
Jerry Maguire, A successful sports Agent. His life is going perfectly as he is having beautiful fiancee, respect, and the biggest clients onboard.
Until, one night when he starts figuring out what is wrong with his career and life, his place in the world, and the purpose of his life. 
Recording all his thoughts in a statement, he decided to go on a new mission.
Unfortunately, after discussing his opinion with his superiors, things don't fall into their place, after dishonorably being stripped of his high-earning clients and elite status within the agency, jerry steps out into the sports business with only one client who completely believes in him. 
Now, a new journey of jerry commences by making effort to regain his past position, the respect. Along the way, he faces harsh truths which he ignored in the past.
It is a story about love, success, and finding one's way in a world that isn't always friendly to those who put their best efforts first.
Director: Cameron Crowe
Writer: Cameron Crowe
Star Cast: Tom Cruise, Cuba Gooding Jr, Renée Zellweger 
 8. The Candidate (1972)
       This pr for film is a story of an educated common man, persuaded into the world of politics. Bill Mckay, a Californian lawyer, fights for a little man.
His charisma and integrity, get him noticed by the political party, and persuaded to run for the senate against a very strong leader.
He has the ability to handle everything on his own. Once he enters the race, his prospects start improving and the game starts to change.
Director: Michael Ritchie
Writer: Jeremy Larner.
Star Cast: Robert Redford, Peter Boyle, Melvyn Douglas
9.  FROST/NIXON (2008)
This story is about the legendary battle between Richard Nixon, A disgraced president with a legacy to save, and David Frost, A jet-setting television personality, with a name to make.
This battle started after the Watergate scandal that ends Nixon's presidency.Nixon remained silent for three years, even after being forced from office.
But, In summer 1977, Cunning, a former commander-in-chief agrees to sit one for an all-inclusive interview to confront all the questions of his time and the watergate scandal.
Nixon surprised everyone by choosing Frost as his televised confessor, intending to beat him and secure his place in the heart. and mind of Americans.
Likewise, the frost team was doubting their boss's abilities as well but as the camera rolled, a charged battle of wits resulted.
Director: Ron Howard
Writer: Peter Morgan (Stage Play and screenplay)
Star Cast: Frank Langella, Michael Sheen, Kevin Bacon, Sam Rockwell 
 10. Primary Colors (1998)
 Another successful movie made in the 1990s, this movie showcases some frauds in the presidential campaign and how PRs are involved in between.
This movie is based on the campaign of Bill Clinton, John Travolta plays the role of the Southern Governor running for the white house.
Henry Burton – grandson of a civil rights leader cooperate with the disturbed reality of politics and his ideology, of how a system should work.
 Director: Mike Nichols
Writers: Joe Klein (Novel), Elaine May (screenplay)
Star Cast: John Travolta, Adrian Lester, Emma Thompson, Larry Hagman
11. All The President's Men (1976)
Before the 1972 elections, Washington Post reporter Bob Woodward covers seems to be a minor break-in at the Democratic Party National Headquarters.
He is surprised to find top lawyers already on the defense side. The editor of the Post is prepared to run the story and assign Woodward and Carl Bernstein to it.
Director: Alan J Pakula
Writers: Carl Bernstein (Book), Bob Woodward (Book), William Goldman (Screenplay)
Star Cast: Dustin Hoffman, Robert Redford, Jack Warden, Martin Balsam
 12.
Hancock (2008)
The superhero Hancock has became a headache for the people of Los Angeles as he destroyed many properties, costing the city in millions when came into action.
Though he saves many lives but this superhero has become a joke because of his bad drinking habit and clumsiness.
His image starts improving when he saves the life of PR expert Ray Embrey from an oncoming train. The executive is very thankful to him and believes that he is a real superhero.
He brings Hancock to his home for dinner as his son and his wife, Mary are a big fan of him. But, because of some reason, Mary doesn't want him to be around her or her family.
Director: Peter Berg
Writers: Vy Vincent Ngo, Vince Galligan
Star Cast: Will Smith, Charlize Theron, Jason Bateman, Jae Head
 13. The Post (2017)
This movie is about the battle between the Washington Post and The New York Times.
Daniel Ellsberg, American Military Analyst, takes action by copying top-secret documents that would become Pentagon papers.
Anyhow, The New York Times scooped the Washington Post by publishing those explosive expose of those papers
. If you want to work in the media sector, you should watch this movie and be ready to see how the most powerful and wealthy media journalists can do to achieve their goals
. The performance of Meryl Streep deserves your attention.
Director: Steven Spielberg
             Writers: Liz Hannah, Josh Singer
            Star Cast: Meryl Streep, Tom Hanks, Sarah Paulson, Bob Odenkirk
14. Almost Famous (2000)
In the early 1970s, William Miller, A 15 years old boy, and an aspiring rock Journalist.
He got the opportunity to write for Rolling Stone Magazine. His first assignment was to tour with the Band Stillwater and write down his experiences, working with them, behind the scenes of a famous brand, including the moments when things fall apart.
Moreover, it will be a period of learning, experiencing new things, and finding himself.
If you are looking for a career in public relations or journalism, Almost Famous in the list of Movies About Public Relations is for you. You will be experiencing new things.
Director: Cameron Crowe
Writer: Cameron Crowe
Star Cast: Billy Crudup, Patrick Fugit, Kate Hudson, Frances McDormand
 These are the best public relations for movies you should definitely watch,
Top 15 Movies About Journalists
Have you ever thought about "journalism", making it your career for a lifetime?
There is various type of jobs in this field. Some of them are modern hunters who are always on the run to scoop
. They can transmit written information to newspapers or magazines, shoot video, or reports about current events.
Their goal is to tell truth and let people know what is going on in the world around them.
Here we are going to make a list of the movies based on reporters, how they depict their life in different circumstances and show the dangers and difficulties they face regularly.
Some movies will depict reporters' characters in a much-exaggerated way and some are based on true events.
Check out these films below and you will love watching these movies.
1. Spiderman (2002)
This is the story of Peter Parker, One day, while on an excursion to a laboratory, a runaway radioactive spider bites him and he becomes a spider man.
He is a photo reporter by a profession, so he clicks pictures of spiderman on his own and became very famous.
Director: Sam Raimi
 Writers: Stan lee (Marvel Comic Book), steve Ditko (Marvel Comic Book), David Koepp (Screenplay)
 2.
The Devil Wears Prada (2006)
  Andrea Sachs just graduated in journalism, A simple girl is hired to work as a second assistant of the powerful and sophisticated Miranda Priestly, the heartless and Merciless executive of the Runway Fashion Magazine.
The first assistant Emily advises Andrea about the preferences and behaviors of her cruel boss, and the stylist Nigel helps her to dress adequately according to the environment.
 personal life of Andrew started getting affected and her relationship with her boyfriend Nate, friends, and family. In the end, Andrea learns, life is all about choices.
Director: David Frankel
Writers: Aline Brosh Mckenna (Screenplay, Lauren Weisberger (Novel)
Star Cast: Anne Hathaway, Meryl Streep, Adrian Grenier, Emily Blunt
3. The Girl with the Dragon Tattoo (2011)
    Mikael Blomkvist is a very disrespectful journalist who is asked by a wealthier industrialist to write a biography on his family.
But what he actually wants from Blomkvist, is to find out, what happens to his niece who got disappeared forty years ago.
At first, Blomkvist is not ready for it, until he gets the offer to get his name cleared from the case.
Blomkvist begins his investigation by starting a conversation with his relatives, who were there when she got disappeared.
He eventually believes that her disappearance is related to something to do with the serial killing that took place twenty years before she went missing.
So he asks for a research assistant. The industrial man suggests a name Lisbeth Salander, a talented hacker, who does background check on them and one on Blomkvist as well.
When he sees her report, he gets impressed and asks her to work with him and she does.     
Director: David Fincher, Steven Zallian (Screenplay by), Stieg Larsson (Novel) 
4. Nightcrawler (2014)
 Louis (Jake Gyllenhaal), desperate for work, stumbles upon the group of the freelancer camera crew who film crashes, fires, murders, and other mayhem.
He muscles into the cut-throat. There he discovers the world of crime in journalism, he gets many options to earn money along with the invariably haunting center of danger that explodes the brain of this young man
. After that, he is not able to escape from the clutches of such journalism.
This movie that we bring for you in the list of Movies about Public Relations, shows how obsessed you will become one day if you love this job so much.
Director: Dan Gilroy
Writer: Dan Gilroy
Star Cast: Jake Gyllenhaal, Rene Russo, Bill Paxton, Riz Ahmed
5. Morning Glory (2010)
     Becky (Rachel McAdams), A hardworking morning t.v. show producer gets fired from her job. She was looking for a job desperately.
She got an opportunity of the interview with Jerry (Jeff Goldblum), who is desperate to hire a producer for the struggling show "Daybreak".
Becky accepts the job, but later on, she realizes that the assigned tasks are very difficult, and that she might not be able to handle it.
Will she be able to hold her job and survive? Watch this movie to get the answers to your questions.
Director: Roger Michell
Writer: Aline Brosh McKenna
Star Cast: Rachel McAdams, Harrison Ford, Diane Keaton, Noah Bean
 6.
Roman Holiday (1953)
This is a story of a journalist and a queen, frustrated with their jobs and looking for an escape.
Joe Bradly, a reporter doesn't much like his job as he would rather work for what he considers a real news agency back in the states. And Princess Ann, a queen, who is on a goodwill tour of Europe, called off her Europe engagements due to her illness.
The movie gets interesting when Joe meets a drunk princess, and they fell in love later on. Must watch the old gold classic, romantic movie, with a humorous dialogue delivery.
Director: William Wyler
Writers: Dalton Trumbo (screenplay by) (story by) (originally uncredited), Ian McLellan Hunter (screenplay by) (story by), John Dighton (screenplay by)
Star Cast: Gregory Peck, Audrey Hepburn, Eddie Albert, Hartley Power
7. Blowup (1966)
    This is a story of a successful photographer in London, who lives his life to the fullest. fashion, pop music, marijuana, and easy sex, everything is there for him but still, he considers his life very boring and despairing.
Then he meets a mysterious beauty, While clicking her picture, he notices that there is something suspicious in the photograph.
A Murder, he starts collecting uncovered details, blowing up smaller and smaller elements, and finally putting the puzzle together. This is a must-watch case-solving movie.
Director: Michelangelo Antonioni
Writers: Michelangelo Antonioni (Story) (Screenplay), Julio Cortazor (short story "Las Babas del diablo"), Tonino Guerra (screenplay)
Star Cast: David Hemmings, Vanessa Redgrave, Sarah Miles, John Castle
8. How to loose a guy in 10 days (2003)
 Benjamin Barry, an advertising executive is battling for a major project of the diamond merchant with his two female co-workers.
He cuts a deal with his competitors that this project will be in his account if he makes women of their choice fall in love with him within 10 days.
This brings Andie Anderson into the picture, who is writing a story on how to lose a guy in 10 days as a bet with her boss, so that, she can write such substantial stories in the future.
With the hidden agenda in each group, will either be able to complete their mission?
Director: Donald Petrie
Writers: Michele Alexender (book), Jeannie Long (book), Kristen Buckley (screenplay)
Star Cast: Kate Hudson, Matthew McConaughey, Adam Goldberg, Kathryn Hahn
9. Good Advice (2001)
  Ryan is a womanizing stockbroker who lost his job because of his unethical business practices and he is unable to find a job after that.
He started living with his girlfriend Cindie who is on the cusp of losing her job because of her bad advice and slow work habit.
He starts helping her out with his brilliant advice-giving ability and that makes her girlfriend column very famous.
The movie is about a lesson that you should make a career in a profession you love, and eventually, you will make a good career. This beautiful movie comes in the list of Movies about Public Relations.
Director: Steve Rash
Writers: Daniel Margosis, Robert Horn
Star Cast: Charlie Sheen, Angie Harmon, Denise Richards, Jon Lovitz
10. Spotlight (2015)
When a Boston's Globe group of tenacious reporters delves into the matter of abusive allegations on the catholic church, their investigated for a year.
They uncover the highest levels of Boston's religious, legal, and government establishment, touching off a wave of revelations across the world. This movie is one of the best in the list of Movies about Public Relations.
Directors: Tom McCarthy
Writers: Josh Singer, Tom McCarthy
Star Cast: Mark Ruffalo, Michael Keaton, Rachel McAdams, Liev Schreiber
11. Good Night and Good Luck (2005)
Again the movie shows the power of the journalist.
In the early 1950s, the threat of communism created an air of paranoia by the senator of Wisconsin.
However, the CBS journalist decided to take a stand and expose him as the fearmonger.
Battling against the senator was not an easy thing but due to their strong conviction, they exposed the most controversial senator in the history of the United States.
Director: George Clooney
Writers: George Clooney, Grant Heslov
Star Cast: David Strathairn, George Clooney, Patricia Clarkson, Jeff Daniels
 12. Zodiac (2007)
Zodiac mainly focuses on the lives and careers of detectives and newspaper people.
Based on the true event of the 1970s case. This movie follows, how detectives search for the murderer.
Director: David Fincher
Writers: James Vanderbilt (screenplay), Robert Graysmith (book)
Star Cast: Jake Gyllenhaal, Robert Downey Jr., Mark Ruffalo, Anthony Edwards
13. An Interview with God (2018)
Paul Asher, Brilliant Journalist, came back from a working tour to Afghanistan. and find his life falling apart.
His marriage is failing, and he is trying to help one of the soldiers in Afghanistan but he is not able to.
Paul's life takes a strange turn when he gets the opportunity to interview a person, who called himself "GOD".
Director: Perry Lang
Writer: Ken Aguado
Star Cast: David Strathairn, Brenton Thwaites, Yael Grobglas, Charlie Dean
14. She Said (2022)
Academy award nominee Carey Mulligan (Promising Young Woman, An Education) and Emmy nominee Zoe Kazan (The Plot Against America, The Big Sick) were appointed as reporters in New York Times.
They together broke a story on a very important topic, sexual assault in Hollywood and that shattered the silence of many victims.
Director: Maria Schrader
Writers: Rebecca Lenkiewicz (screenplay), Jodi Kantor (based on New York Times investigation by), Megan Twohey (based on the book she said by)
Star Cast: Lola Petticrew, Katherine Laheen, Zoe Kazan, Carey Mulligan
15. The Newsroom (2012)
This movie is about the effort to make an ethical and reasonable show to deliver true news to the audience.
They focus on real and newsworthy things that are happening like bin laden's justified killing, NSA Spying, and many more.
They believe in following rational and moral guidelines. This movies is the last in the list of Movies about Public Relations.
Creator: Aaron Sorkin
Star Cast: Jeff Daniels, Emily Mortimer, John Gallagher Jr., Alison Pill
Also Read –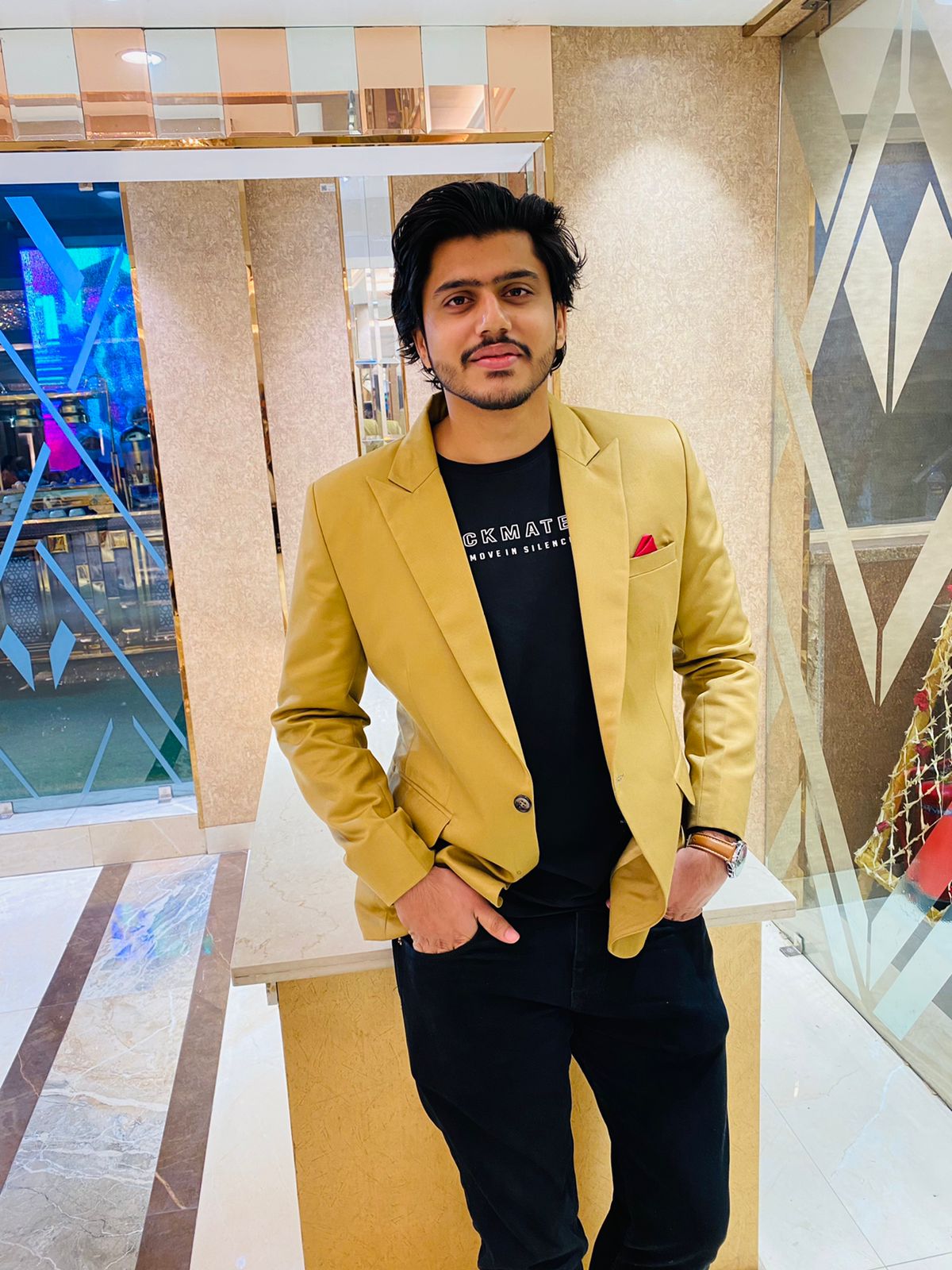 Digital marketing professional with 5+ years of experience in everything digital. Who blends performance, creativity, analytics, social media, and product for building digital experiences across mediums and brings immense value to an organization. Colleagues know me as a passionate digital marketer and team player who knows how to navigate through various business challenges and can make things happen (on time, all the time).
For Enqueries – Nandakunal6@gmail.com
Specialties: Digital Marketing, Marketing, Branding, Social Media, Digital Marketing Consulting, FB Ads, Google Ads, E-Commerce, Amazon, and Flipkart Listings.