Horror movies are always fun to watch.
The reason to watch such movies is to experience stimulation, exposure to terrifying acts or anticipation is always entertaining either mentally or physically.
Resolution of Suspense or suspense are the other two factors that trigger our curiosity and interest to watch such movies.
It also helps us to release anxiety and fear deep inside our conscious.
It is actually a stress-buster activity. So, here we have brought the list of horror movies, you can watch on Philo.
Philo is a video streaming platform available in an affordable monthly subscription with access of 60 channels.
You can watch it for free for 7 days by submitting your card details.
And if you don't want to continue with the paid subscription, You can simply remove your card details.
So, here is the list of Horror Movies on Philo
Top 10 Best Horror Movies on Philo | Scary Movies on Philo
Scream (1996)
A year after the death of her mother, Sidney Prescott (Neve Campbell) and her friends started receiving some strange calls.
Later on, they learned the strange calls were coming from a crazy serial killer, a white masked man with a large black robe looking for revenge.
His phone calls usually consist of many questions like what's your favorite scary movie.
Along with such scary trivia, ending with the pieces of innocent lives in the small town of Woodsboro.
This movie is a must-watch in the list of Horror movies on Philo.
This movie received a positive response from the critics and was a box office hit with a gross value of $173 million worldwide.
Director: Wes Craven
Writer: Kevin Williamson
Star Casts: Neve Campbell, David Arquette, Courteney Cox
Train to Busan (2016)
A father, Sok- Woo who doesn't have much time to spend with his daughter, Soo-ahn, boarding KTX, a fast train from Seoul that will take them to Busan.
But during their journey, the world's destruction begins and most population of the world starts becoming flesh-craving zombies.
While on the way to Busan, people started fighting for their families lives and trying to save them from Zombies.
Train to Busan was immediately praised by the critics, as they bring revolution in the zombie genre.
If we talk about the box office collection, it sums upto $ 98.5 million worldwide including South Korea, the United States, and Canada.
Director: Sang-ho Yeon
Writers: Sang-ho Yeon(screenplay),  Joo-Suk Park
Star Casts: Gong Yoo, Ma Dong-seok, Jung Yu-mi
Those Who Walk Away (2022)
Those who walk away is the story of Max and Avery, who found each other on the social media app and plans to meet
. They ended up going to the haunted place just to experience the trauma they share over a text.
Now this trauma may either save them or convert into an unforgettable nightmare.
This movie gets positive as well as not-so-positive reviews.
It was never too scary to watch, it's more like a movie having supernatural elements for Rippberger and Moleda to wrap a story.
Director: Robert Rippberger
Writers: Robert Rippberger,  Spencer Moleda, Aaron Pollack (consultant script)
Star Casts: Booboo Stewart, Nils Allen Stewart, Nancy Harding
Lake Placid (1999)
After News hit the city that the horrifying underwater attack is witnessed in Maine's Black Lake.
The local fish and Game officer Jack Wells enlists the help of New York City paleontologist, Kelly Scott, to investigate.
When they watched a badly damaged body at the starting point, Kack and Kelly embark on a mission to find the mysterious creature.
Along with them, Sheriff Hank Keough, a mythology professor, and eccentric inhabitant wants to locate the predator first, who is not easy to catch.
But something dangerous is lurking beneath the pond and it has already shown its craving for juicy human flesh.
Watch this Horror movie on Philo to know the secret of this deadly pond.
This movie received a very good response and its box office collection was record-breaking.
The budget for the movie was 2.7 crore USD and the box office collection almost doubled the figure by 5.69 crore USD.
Director: Steve Miner
Writer: David E. Kelley
Star Casts: Bridget Fonda, Oliver Platt, Bill Pullman
Hannibal Rising (2007)
This is a story of the inseparable bond of siblings, Hannibal and Mischa.
Their companionship is very strong until with their family while hiding from the Nazi war machine at the time of world war 2, he witnessed the brutal killing of his beloved sister.
Years later, Hannibal was found setting up in Paris with his aunt Lady Murasaki Shikibu and he was studying at medical school where he found his forte.
Bitter than before, still hoping to satisfy his desire for retribution, he was still searching for his sister's murderer.
When the chance arrives, we will see for every pound of flesh lost, one pound of flesh must be repaid.
This is a horrific tale of a young man's growing pain that will only be recovered with flesh and bones.
Pray, you do not meet him, otherwise, you will be the meat to him. Taste his wrath.
Hannibal Rising received a pretty good response from the audience.
The budget of the movie was 5 crore and the box collection was 8.21 crore USD which gives this movie a hit tag.
Director: Peter Webber
Writer: Thomas Harris (screenplay by)
Star Casts: Gaspard Ulliel, Gong Li, Rhys Ifans
Doll Factory (2014)
This movie is the most haunted one in the list of Horror movies on Philo.
Mark and Kay are out with friends on a Halloween night looking for some thrill when a playful ritual turns into a horrific incident.
After unknowingly awakening dozen of possessed baby dolls, their town seems a set of destruction and chaos.
But, with the help of Kay's brother Melvin and an angry old man Darius Grumley, they find a way to stop the possessed bay dolls and prevent evil forces from harming them.
Director: Stephen Wolfe
Writer: Stephen Wolfe
Stars: Justin Herman, Andy Palmer, Nicole Elliott
Count Dracula's Great Love (1973)
Stuck at the foot of the Carpathians after being met with a bloody accident at the infamous Borgo Pass.
A group of 5 people, out of which 4 are young women and a man seek shelter in the latest acquisition of outlandish Dr. Wendell Marlowe: a cavernous former sanatorium.
Now the guest has no other option than spending a night in the castle that is cold and rumored ridden.
Now one after another, they are falling under the trap of their courteous, cryptic host.
What happens if this land is full of Dracula's unholy stigma if their hair raising of empire is true?
Director: Javier Aguirre
Writers: Javier Aguirre (screenplay), Paul Naschy (original story), Alberto S. Insúa (screenplay)
Star Casts: Paul Naschy, Haydée Politoff, Rosanna Yanni
The Blackout Experiments (2016)
The Blackout Experiments is a horror documentary that asks you one question Do you enjoy being traumatized? But never gets a satisfactory answer.
The director of the movie emphasizes portraying the emotional haze that thrill people seek to go through before and after the blackout.
This movie follows a group of people who discover the ultra-scary experience of blackout and develop an obsession that hijacks their lives and creates a blurred line between reality and paranoid fantasy
Director: Rich Fox
Star Casts: Josh Randall, Russell Eaton, Kristjan Thor
Extremity (2018)
Allison, a young woman with a troubled past sign up for an extreme haunt called Perdition.
She believes that putting herself through perdition will help her heal her internal trauma.
But she has no way of knowing how will be the experience or what dark secrets are buried in her psyche will emerge.
This movie received a mixed response as it's got some issues with the plot and the ending of the movie doesn't seems realistic.
But the cinematography, acting, and the original premise is good.
Director: Anthony DiBlasi
Writers: Rebecca Swan (based on the works by), David Bond
Star Casts: Chantal Perron, Dana Christina, Chad Rook
Bad Moon (1996)
This is the last movie in the list of Horror movies on Philo.
This movie is about a struggle of a man, who hides the werewolf curse within him and his last attempt to free himself from the love of his family.
But when he feels like he is losing his battle and endangering all, he holds his dearest family dog Thor, who is the last hope for his family's survival.
Director: Eric Red
Writers: Eric Red (screenplay), Wayne Smith (novel "Thor")
Star Casts: Mariel Hemingway, Mason Gamble, Michael Paré
Also Read –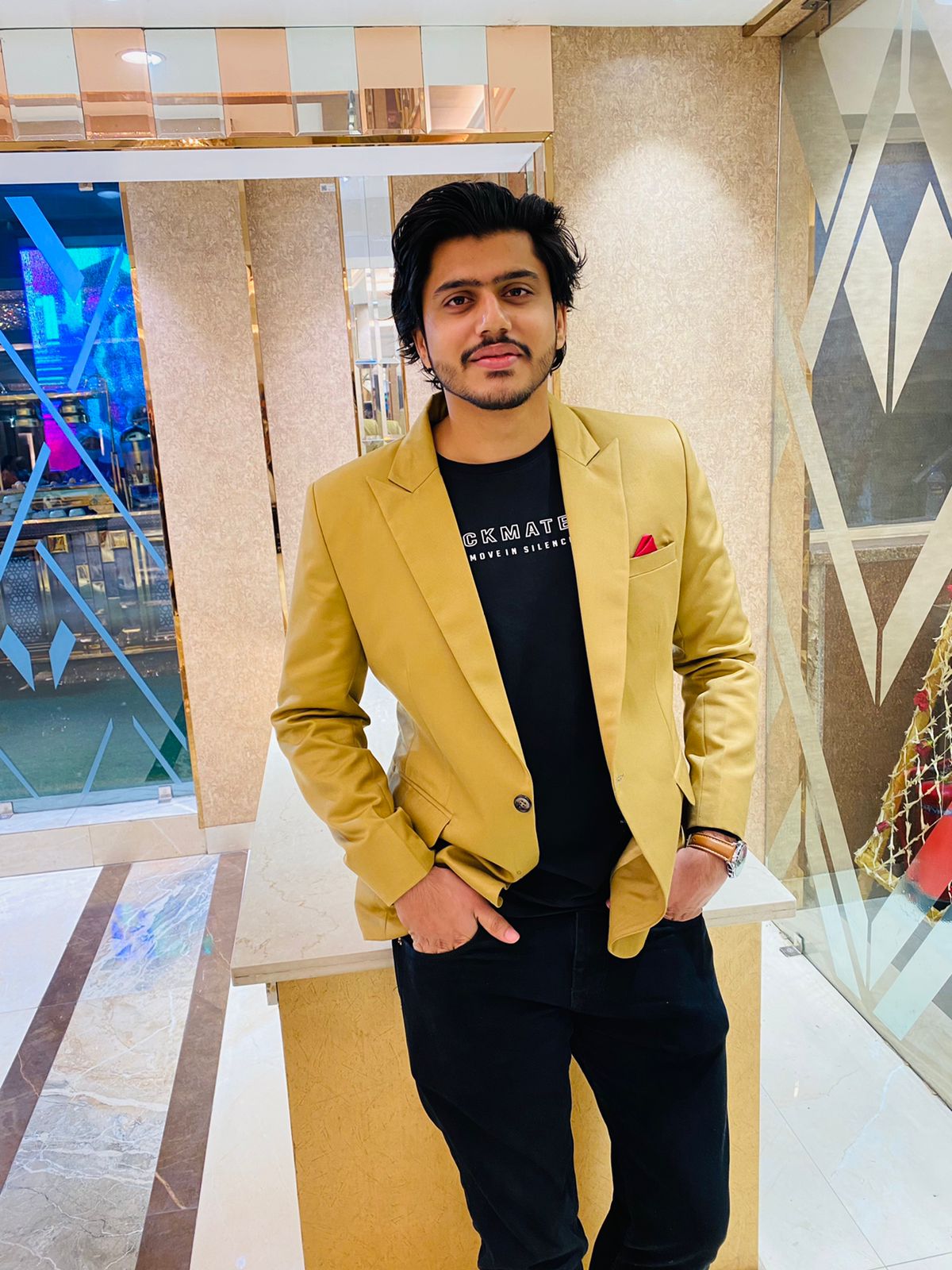 Digital marketing professional with 5+ years of experience in everything digital. Who blends performance, creativity, analytics, social media, and product for building digital experiences across mediums and brings immense value to an organization. Colleagues know me as a passionate digital marketer and team player who knows how to navigate through various business challenges and can make things happen (on time, all the time).
For Enqueries – Nandakunal6@gmail.com
Specialties: Digital Marketing, Marketing, Branding, Social Media, Digital Marketing Consulting, FB Ads, Google Ads, E-Commerce, Amazon, and Flipkart Listings.