We have grown up watching movies at home with family. There are many platforms working for years, streaming online to provide a better experience to viewers.
They have classified movie segments in a much better way, that now, viewers don't have to hustle to find their favorite movie.
Pure Flix is one of the platforms streaming online especially for Christians as they have classified all the movies and tv shows to provide an unforgettable experience to viewers.
Although, you have seen many movies that were not falling under the banner of Christmas, now streaming online.
Here, is the list of the best movies on pure flix now
"The Case for Christ"
Lee Stroble (Mike Vogel), an award-winning investigation reporter recently got promoted to legal editor at the Chicago Tribune, he was exactly there, where he was expected to be, on the top.
But, things between him and his beautiful wife Leslie (Erika Christensen), were not going nearly as well at home as Leslie's newfound faith in Christianity was against everything lee believed. Yes, you got it right, this movie is based on the novel "Lee Stroble".
This movie is directed by Jon Gunn and written by Brian Bird.
The Star cast of the movie is Mike Vogel (Lee Stroble), Erika Christensen (Leslie), Faye Dunaway and many more who has contributed their efforts to make this beautiful movie.
Will Leslie be able to build faith in god in lee's heart or will he remain an atheist??
To know more, Watch this movies on Pure flix.
"I Am David"
David twelve year old, little kid escapes from a concentration camp and travel alone through Greece, Italy, and Switzerland and eventually reached his destination Denmark.
Along the way, Whenever he needs anything, he encountered the nicest people he can ever meet and they helped him out in the best possible way. 
David lost his parents at a very early age, he was imprisoned in a Labour Camp, He was so heartbroken.
He lost his trust in humanity. But he regained his trust when He got his freedom back and encountered the nicest person.
He started smiling again, Sharing things and spreading love again.
This beautiful story of the unbreakable spirit of David is directed by Paul Feig and Written by Anne Holm.
The character of David is played by the very talented Ben Tibber.
"Do You Believe?"
As the name suggests, Do You Believe?
This movie is about many souls from different families, maybe different cultures.
Desiring something, unexpectedly intersecting each other and discovering all together the power in the cross of Christ, even if they don't yet believe it.
There was a local pastor who was shaken to the core by the old street-corner preacher's unconditional belief in god.
He reminded him the fact that a true belief always requires action.
Whoever joins him, ignites with a faith-fueled journey and builds unbreakable impact that only God could orchestrate
.
This movie is Directed by Jonathan M. Gunn, written by Chuck Konzelman and Cory Soloman. More than a movie, There is a question for all of us, Do You Believe or no?
"The Climbs"
This movie is surrounded by intense ice and snow mountain drama, Two Climbers forcefully sent on a rescue operation together, lateron they discovered themselves as uneasy partners in such a risky mission.
Derrick Williams (Jason George), a hotshot climber who wants to prove that he can do this mission himself. Teamed up with Christian "Safety Man" Michael Harris (Ned Vaughn), another stunning world-class climber.
They both are fully funded ascents up for one of the most deadly mountains in the world, the monstrous Mt. Chicanagua in the Chilean Andes.
The battle begins with the start of the mission, it is the test of wills, belief on each other, which they develop immediately and doesn't stop untill the stunning conclusion.
This movie is directed by John Schmidt and written by Patrick Egan and Robert Pierce.
"Cowgirls 'n Angels"
This is a story of a young girl Ida, who wants to find her father, a rodeo rider.
While searching for her dad, she discovers a new passion that redefines her life and she joins a team of young female rodeo riders run by a former rodeo star Terence Parker.
Terrence was very impressed with Ida's innate talent. Everyone accepted her wholeheartedly and later on, she may find her lost father.
This movie is directed by Timothy Armstrong and written by Timothy Armstrong and Stephan Blinn.
"Pure Flix Comedy All Stars"
Along with a Few Sitcoms and documentaries, Pure Flix has come up with original titles.
A few comedy specials acted by Christian comedians like Chonda Pierce and Michael Jr "Pure Flix Comedy All-Star bring together comedian acts by Christian families.
What if
 This is a story of Ben Walker, who left his girlfriend, his hometown, and his ministry-calling job for a business opportunity fifteen years ago.
Now, he is having a high-paying career and a trophy Fiancee.
But, one day he met an angel, who showed him that if he choose ministry calling as a career. His life would be somewhat different.
This movie is a perfect blend of joy, laughter, and tears with a wonderful ending.
This movie is directed by Dallas Jenkins and written by Chuck Konzelman, Andrea Gyertson, and Cary Soloman.
"The Hiding Place"
This is the story of two middle-aged sisters, Corrie and Betsie Ten Boom.
They both works in their father's watchmaker shop in Pre World War two, Holland. Their uneventful lives get disrupted with the entry of Nazis.
They were suspected of hiding Jews and caught breaking rationing rules, they are sent to a concentration camp.
Their Christianity faith keeps them away from despair and bitterness. Betsie eventually dies but, corrie survives.
After the war, she manages to live with love and forgive her former captor.
This movie is based on true events. Directed by James F Collier, written by Corrie Ten Boom, John Sherril, and Elizabeth Sherril.
The main cast of this movie is Julie Harris, Jeanette Clift, and Arthur O Connell.
"Hometown Legend"
Nothing is impossible for the one who has a dream, A single boy can bring victory to his school and make the entire town proud again.
Despite his tough coach and lack of confidence in the team, Anything can happen.
The director of the movie is James Anderson and the writers are Shawn Hoffman and Michael Patwin.
"The Ultimate Gift"
The story of the movie revolves around Jason Steven, who was sent on an improbable journey to find the answers to the ultimate question: What is the difference between wealth and happiness?
Jason thought he would be getting a hell lot of money in the gift, but he didn't knew what was waiting for him around the table.
Jason was having a very straightforward relationship with his hell-wealthy grandfather " Howard Red Stevens".
He hated him, No heart to heart conversation, no warm fuzzies just cold hard cash. 
He discovered when Red died, the hearing of his will as simple as another simple cash transaction, that his grandfather's money will allow him to continue living the royal lifestyle.
But, Red wanted to teach him a life lesson after he left this world.
He gave him twelve tasks, which Red called a gift. He has to go through with every task in a very probable way, the accumulation of which would change him forever.
The director of this movie is Michael O Sajbel and the writers are Cheryl Mckay and Jim Stovall.
"The Chosen"
One of the most exciting Christian show recently came out in the list of Best Movies on Pure Flix Now.
This movie is all about how Jesus Christ reaches an energetic fisherman struggling with debt.
A troubled woman wrestling with demons and a gifted accountant ignored by his family and people to help them out with his miracles.
Watch this movie from the eyes who know him.
This movie is created by Dallas Jenkins
Next time, if you are looking forward to watch a movie at home, You can watch it on Pure Flix. We have shared a list of the best Movies on Pure Flix Now with you. This list will help you save 15 minutes. 
Also Read –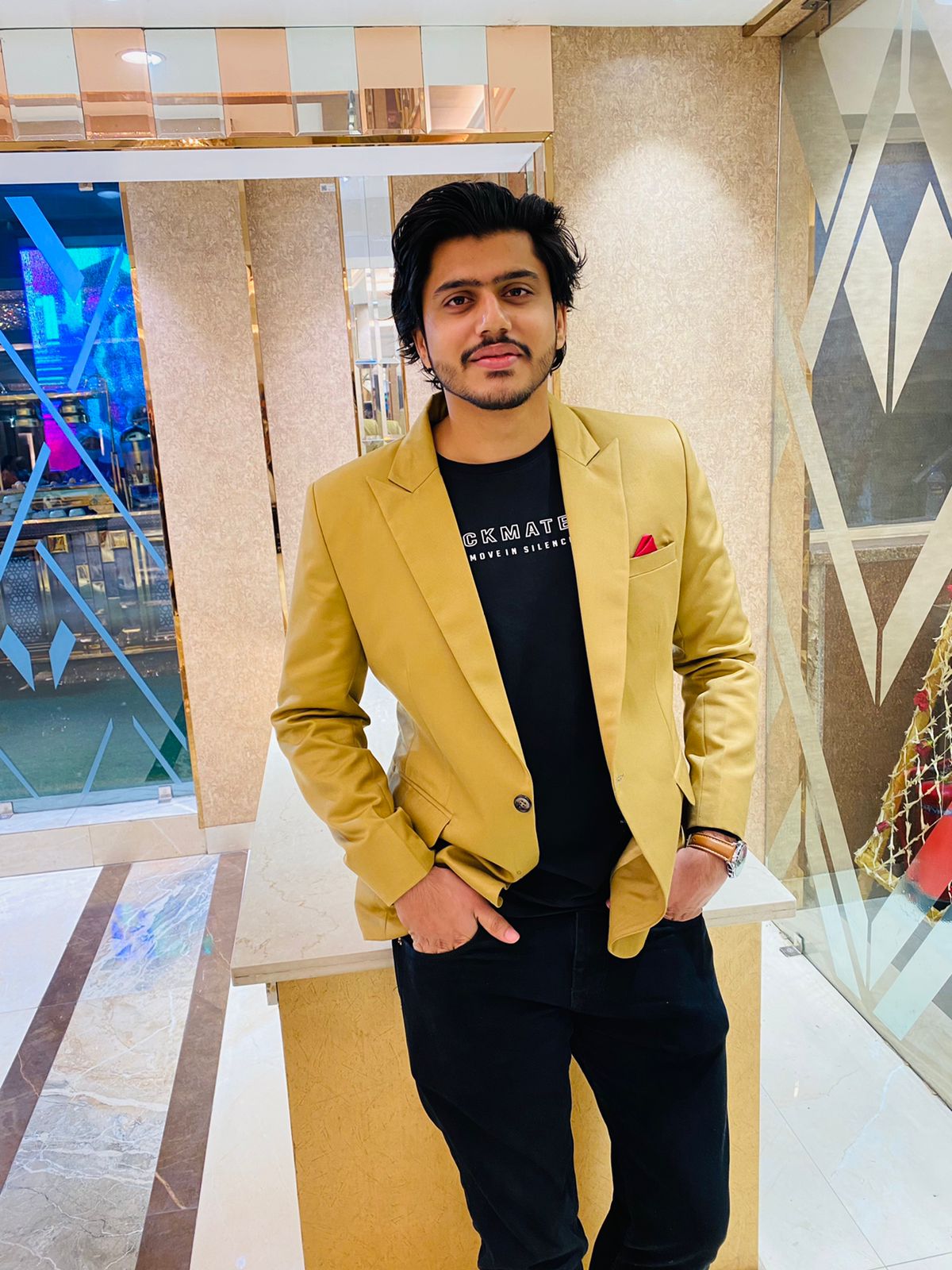 Digital marketing professional with 5+ years of experience in everything digital. Who blends performance, creativity, analytics, social media, and product for building digital experiences across mediums and brings immense value to an organization. Colleagues know me as a passionate digital marketer and team player who knows how to navigate through various business challenges and can make things happen (on time, all the time).
For Enqueries – Nandakunal6@gmail.com
Specialties: Digital Marketing, Marketing, Branding, Social Media, Digital Marketing Consulting, FB Ads, Google Ads, E-Commerce, Amazon, and Flipkart Listings.