Peacock is an American video streaming platform, owned and operated by NBC Universal's television and streaming division.
The service of this streaming platform was launched at the time of covid on July 15th, 2020.
With tons of hit movies and tv shows, Originals, Current NBC and bravo hits streaming at a reasonable subscription price.
Earlier the service on this platform was free of cost, with Ad supported version with limited content.
But, now we have a premium version with a library and full content access. 
This platform is only available in Uk, Ireland, Germany, and Switzerland. Not available in India, but here is the list of Bollywood movies on Peacock tv.
Gandhi (1982)
In 1893, Mohan Das Karamchand Gandhi, also known as the father of the nation of India, was thrown out from the South African train for traveling in first class.
Then Gandhi realizes laws are biased against Indian citizens and decided to start a Non-Violence Campaign in favor of the Indians residing in South Africa.
After numerous arrests, African Government finally relents by recognizing the rights for the Indians.
After this victory, Gandhi came back to India, and the story follows how he started fighting peacefully for India's independence.
This is a must-watch movie with real-life incidents. This is the first movie in the list of Bollywood Movies on Peacock.
Director: Richard Attenborough
Writer: John Briley
Star Cast: Ben Kingsley, John Gielgud, Rohini Hattangad, Roshan Sethi, and others
The Conversion (2022)
This movie is based on an Interfaith marriage, how two people from different religions meet, fell in love, and then get married to each other.
Highlighting the issue, of how a girl has to suffer at the time of religious conversion.
There are many cases that came in the limelight of cheating and duping in case of interfaith marriages which should be stopped immediately.
This movie should stream in all families, especially where interfaith marriages happen. 
Director: Vinod Tiwari. 
Writers: Vandana Tiwari, Rakesh Tripathi
Star Cast: Vindhya Tiwari, Prateek Shukla, Ravi Bhatia, Vibha Chhibber, and many more
5 Weddings (2018)
An American Journalist travels to India to feature Indian weddings for a magazine.
She thinks it will be very easy to make assignments, but the cop interrupted in between as it can be a case of journalistic espionage behind the innocent magazine article.
As she starts covering Bollywood wedding, she fell in love and face cultural clashes.
This movie is full of drama and comedy
Director: Namrata Singh Gujral
Writers: Denise Cruz Castino (screenplay), Andy Glickman (screenplay), Namrata Singh Gujral
Star Cast: Nargis Fakhri, Rajkummar Rao, Bo Derek, Candy
Clark and many more.
Runway 34 (2022)
Flight traveling from Dubai to Kochi, carrying 150 passengers along with Caption Vikram Khanna and Co-Pilot Tanya Alburquerque.
The Flight takes a smooth journey, but before reaching its final destination, whether turns out to be very bad due to heavy rainfall and a cyclone.
This is a must-watch movie, about how pilots manage to land the aircraft safely, and what are the challenges they face.
Director: Ajay Devgn
Writers: Sandeep Kewlani (dialogue) (screenplay by) (screenplay) (story), Aamil Keeyan Khan (dialogue) (screenplay by) (screenplay)
Star Cast: Ajay Devgn, Amitabh Bachchan, Rakul PreetSingh, Boman Irani
Manikarnika: The Queen of Jhansi (2019) 
People who say that "Women can't handle the family whole and soul".
Show them this movie, sets the perfect example, Laxmi Bai, fights against East India Company for her Jhansi and does not let them conquer.
This movie becomes the highest weekend opening movie driven by females as well as the highest single-day earning female-driven movie.
Kangana Ranaut is setting higher standards for women's empowerment.
Director: Radha Krishna Jagarlamudi, Kangana Ranaut
Writers: Vijayendra Prasad (story) (screenplay), Prasoon Joshi (dialogue), Himanshu Tripathi (associate writer)
Star Cast: Kangana Ranaut Danny Denzongpa, Suresh Oberoi, Atul Kulkarni, Ankita Lokhande and many more
Heropanti 2 (2022)
This movie is about an ordinary guy, it won't be wrong if we call him a hero.
He saves people from robbery or kidnapping in the night, keeping his identity safe. The Indian Government get to know about him and send him to Russia on a mission to kill Russian troops.
But somehow, something goes wrong and the world thinks that he is the leader of the Russian troops.
But, this is his strategy to reach the ultimate victim and proves everyone wrong.
Director: Ahmed Khan
Writers: Rajat Arora, Sajid Nadiawala (story)
Star Cast: Tiger Shroff, Nawazuddin Siddiqui, Tara Sutaria, Amber Doig-Thorne, and many more.
Hit the First Case (2022)
Vikram Jaisingh, A 32-year-old man works for a homicide intervention Team in Rajasthan.
He is thinking to apply for paid leaves suggested by his well-wishers and girlfriend as he is going through some past incident trauma.
But, when an 18-year-old girl goes missing mysteriously on the ring road in Jaipur, he decides to find her anyhow as he feels some connection of her missing from his trauma.
Director: Sailesh Kolanu
Writers: Girish Kohli (dialogue), Sailes Kolanu (screenplay) (story)
Star Cast: Rajkummar Rao, Sanya Malhotra, Akhil Iyer, Jatin Goswami, and many others.
Tie The Knot (2016)
This movie is a journey, of how two people from different countries and cultures meet and fell in love.
American women travel to Mumbai in an effort to get away from her controlling mother and meet an Indian native guy, who aspire her to combine traditions and modernity.
Director: Shuja Paul
Writers: Nadia Kijanka (Co-Writer), Shuja Paul (Story)
Star Cast: Tara Reid, Parvesh Cheena, Karishma Ahluwalia, Jaswant Dev Shrestha, and many others.
The Kashmir Files (2022)
The story of the movie is about Krishna, who is lied by his grandfather about his father's death.
After his grandfather passes away, he goes to Kashmir to fulfill his last wish, there he meets his friends, who tell him the real story, then he came to know about the Kashmir riots.
This is a must-watch movie, causes of the Kashmir riots are very beautifully picturized by the director of this movie.
Director: Vivek Agnihotri
Writers: Vivek Agnihotri, Saurabh. M. Pandey (additional screenplay)
Star Cast: Mithun Chakraborty, Anupam Kher, Darshan Kumaar, Pallavi Joshi, and many others.
Sooryavanshi (2021)
Veer Suryavanshi, the head of the Mumbai Anti-Terrorism Squad,  A Patriotic Officer, who always struggle to demonstrate love for his family.
He is on a mission to find the biggest and deadliest threat that Mumbai has ever faced.
This movie is one of the parts of Rohit Shetty's Cops series.
Full of action scenes and a very big surprise for fans in the end. This movie is the last one in the list of Bollywood Movies on Peacock.
Director: Rohit Shetty
Writers: Sanchit Bedre (dialogue), VIdhi Ghodgaonkar (dialogue), Yunus Sajawal (screenplay)
Star Cast: Akshay Kumar, Katrina Kaif, Ajay Devgn, Ranveer Singh, Jackie Shroff and many others.
Also Read –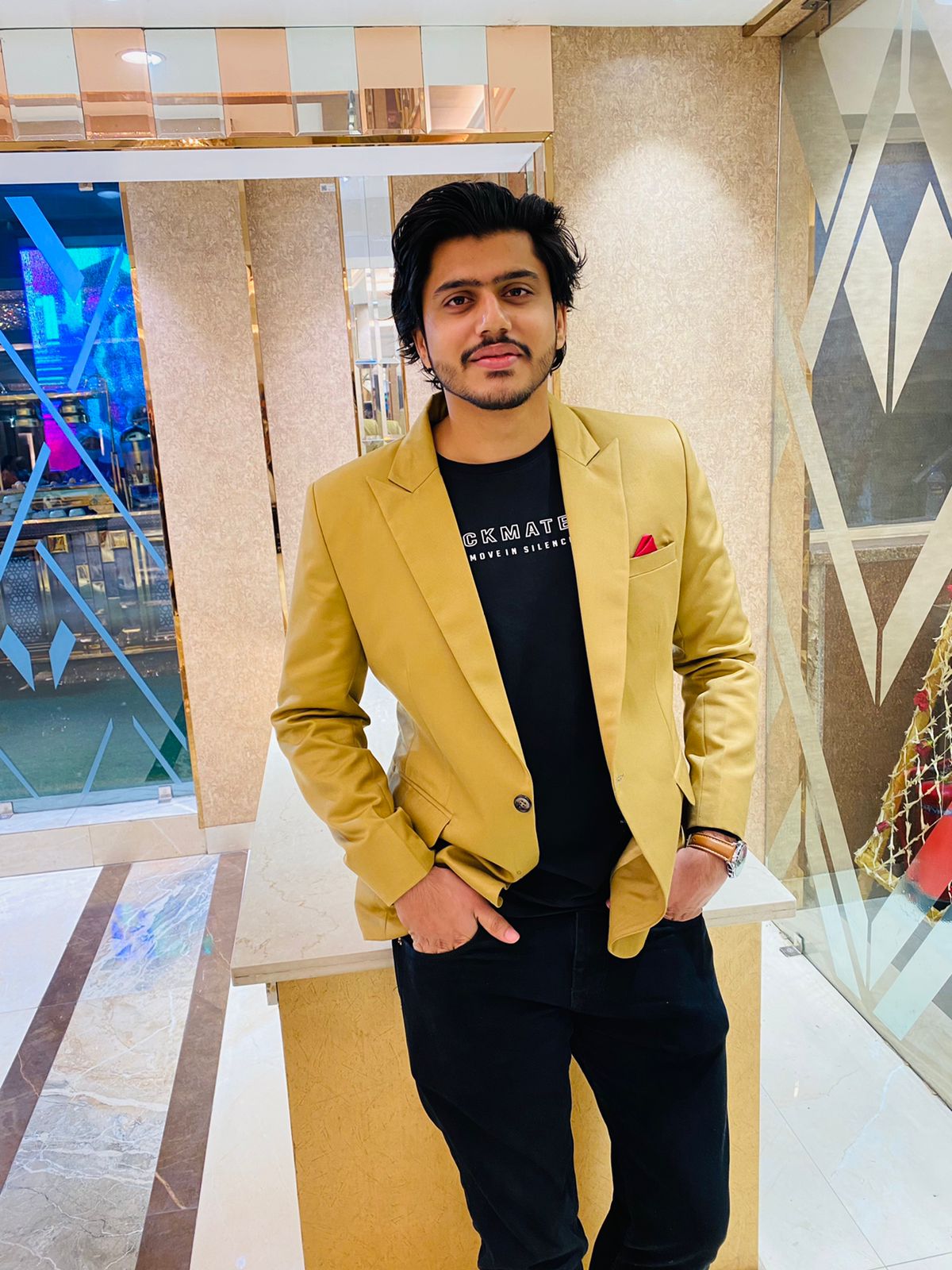 Digital marketing professional with 5+ years of experience in everything digital. Who blends performance, creativity, analytics, social media, and product for building digital experiences across mediums and brings immense value to an organization. Colleagues know me as a passionate digital marketer and team player who knows how to navigate through various business challenges and can make things happen (on time, all the time).
For Enqueries – Nandakunal6@gmail.com
Specialties: Digital Marketing, Marketing, Branding, Social Media, Digital Marketing Consulting, FB Ads, Google Ads, E-Commerce, Amazon, and Flipkart Listings.