Have you ever thought about life after death? It is really comforting to think about life without sickness, pain, heartaches, disease, or any loss.
You will be there among dead people with no hatred, no competition, and no love. There will be a feeling of kindness, and generosity among everyone.
This is how our belief system works, We have come up with a list of movies about God and Heaven, and what happens after death.
Watch these movies and build a connection with the storyline.
Share this blog with someone who is interested in the genre and who will enjoy watching the movies with you.
Top 13 Best Movies About God and Heaven for Kids and Adults
90 Minutes in Heaven (2015)
 Synopsis
A man who was pronounced dead after a horrifying car accident came back to life one and a half hour later, claiming that he encounter heaven.
 Storyline
This is the first movie in the list of Movies About God and Heaven, based on a true story.
A man met with a car accident, and remains in a car for one and a half hour, without pulses, while EMTs and Police waited for the coroner to pronounce him dead.
Along with them a man comes, who feels led to pray for him, and starts singing praise songs in the car.
While the victim, in the back of the mind, is anxious about being in heaven and requesting god to send him back.
Suddenly, his pulse counts revive, and he started recovering. Is there any purpose to send him back to earth?
 Director: Michael Polish
Writers: Michael Polish (screenplay by), Cecil Murphey (based on the book by), Don Piper (based on the book by)
Star Cast: Kate Bosworth, Hudson Meek, Hayden Christensen
Made in Heaven (1987)
 Synopsis
A heartbroken man, who recently had a break up run away to California to find peace.
While helping a family who is drowning in a river, he dies and reaches heaven where he meets a very beautiful girl, who is never reincarnated before.
Storyline
In 1952, A man is going through a lot, whose lost love is about to get married to someone else.
He is trying to keep his steady job going, driving to California dies, while helping a family who was drowning in a river.
In heaven, he discovers that he still has human emotions, such as romantic love.
He meets a girl there whose name is Annie Packert, she has never been living on the earth yet, and they both fell in love.
Later on, they are both send to earth for their next life, Will they meet on earth for the sake of their true love?
To know what happens to their love story, watch this movie
 Director: Alan Rudolph
Writers: Raynold Gideon, Bruce A. Evans
Star Cast: Kelly McGillis, Maureen Stapleton, Timothy Hutton
What Dreams May Come (1998)
Synopsis
Chris Nielsen dies in an accident and reaches heaven. When he discovers that his beloved wife Annie commits suicide and dies, He embarks on a mission to reunite with her.
Storyline
This is a story of a couple Chris Nielsen and Annie Collins, living a perfect life with their two kids Ian and Marie.
Their happy family life has torn apart when their kids Ian and Marie met with an accident and dies.
After four years, Chris and Annie are trying to restore their life by celebrating their wedding anniversary despite the loss. They met with an accident and Chris dies.
Chris reaches heaven and discovers that his beloved wife Anie committed suicide and reaches hell.
Then he embarks on a mission to reunite with her, even after knowing the pros and cons of this mission.
This movie touches everyone's heart thatswhy it is added to the list of Movies About God and Heaven.
 Will Chris be able to meet Annie? To know more, watch this movie.
Director: Vincent Ward
Writers: Ron Bass (screenplay), Richard Matheson (novel "What Dreams May Come")
Star Casts:, Gooding Jr., Annabella Sciorra, Robin Williams Cuba
The Shack (2017)
Synopsis
A Grieving Man receives an invitation from god in a mysterious way to meet him at the place called Shack.
Storyline
Mackenzie Allen Phillip is disturbed by the unknown reason for the kidnapping and murder of his beloved daughter Missie
. One day he receives a letter and suspects it is from god, asking him to return to the shack where his daughter was murdered. 
After contemplating it, he leaves his house to go to the shack where he is going for the first time after Missy's death and an encounter that will change his life.
Director: Stuart Hazeldine
Writers: Andrew Lanham (screenplay by), Destin Daniel Cretton (screenplay by), John Fusco (screenplay by)
Star Casts: Sam Worthington, Tim McGraw, Octavia Spencer
Defending Your Life (1991)
Synopsis
The story tells about what happens after life, there is a courtroom formed where recently deceased people have to answer the questions asked by the judge.
Storyline
Daniel Miller after being killed in a car accident, finds himself in the judgment city's waiting area where recently deceased people have to wait for their turn to present in the courtroom.
Where one has to prove in a courtroom-style process that he successfully overcomes his fears
Daniel meets Julia in the afterlife comedy club, where he falls in love with her, Julia seems to be the one to move on with the new life existence.
But Daniel is worried, he will be sent again and loses the one person he loves.
Director: Albert Brooks
Writer: Albert Brooks
Stars: Meryl Streep, Rip Torn, Albert Brooks, 
Heaven is for Real (2014)
Synopsis
A small-town father must find the courage and conviction to share his son's narrated extraordinary story of an afterlife.
Storyline
This is a story of a small-town father who should have the courage to share his little son Colton's extraordinary experience about life after death which happen to him before his birth. Colton recounts the details of his journey with a childlike experience.
Todd and his family are challenged to examine the meaning of his remarkable events. Whether the church or close family members, everybody turns on him.
Director: Randall Wallace
Writers: Chris Parker (screenplay), Todd Burpo (book), Randall Wallace (screenplay)
Star Casts: Greg Kinnear, Thomas Haden Church, Kelly Reilly
Letters To God (2010)
Synopsis
A young guy fighting with cancer writes letters to God, inspiring everyone around with his positivity towards life.
 Storyline
An eight-year-old Tyler, a cancer patient, writes letters to god. For him, god is his friend, teacher, and ultimate pen pal.
The postman opposes in the beginning, but the decision he ultimately makes is a testament to the quiet power of one's boy's shining spirit and unshakable faith.
In the end, Tyler's sickness comes to a point where doctors cannot do anything to save him and he dies but inspires everyone.
Directors: David Nixon, Patrick Doughtie (co-director)
Writers: Art D'Alessandro, Sandra Thrift, Patrick Doughtie (story and screenplay)
Star Cast: Tanner Maguire, Robyn Lively, Jeffrey Johnson, 
The Lovely Bones (2009)
Synopsis
This is a story of a girl who has been murdered. She watches over her family and her killer from purgatory.
She wants to kill her killer so that her family can heal.
 Storyline
A girl in suburban, 1970's Pennsylvania, who is Fourteen-year-old, is murdered by her neighbor.
She narrates the story from the place between Heaven and earth, showing the lives of the people around her and how they have changed all while, attempting to find someone to find her lost body.
 Director: Peter Jackson
Writers: Philippa Boyens (screenplay), Peter Jackson (screenplay), Fran Walsh (screenplay)
Star Casts: Rachel Weisz, Saoirse Ronan, Mark Wahlberg
Hereafter (2010)
Synopsis
This movie revolves around three people, A blue-collar American, a French journalist, and a London school boy, who have experienced near death, looking for the answers to their questions.
Storyline
This drama revolves around the life of three people. A blue-collar American George Lonegan (Matt Damon) has a special connection to the afterlife.
On the other side of the world. A French journalist Marie Lelay (Cécile de France) has experienced a near-death incident that shakes her reality.
And a London school guy Marcus (identical twins Frankie McLaren and George McLaren), loses the closest person, now looking for their answers.
Each one of them has one thing in common and they can't share it with anyone.
To know what happens to the three of them must watch this movie.
 Director: Clint Eastwood
Writer: Peter Morgan
Star Casts: Matt Damon, Bryce Dallas Howard, Cécile de France
The concept of heaven can be tough to explain the kids. Here are several movies that will teach them the concept of death and the afterlife.
Casper (1995)
Synopsis
An afterlife therapist and his daughter meet a very friendly ghost of a younger kid when they move into a mansion of their client to rid the spirit from the premises.
Storyline
Carrigan Crittenden is very furious to know why her late father only willed her his gloomy looked mansion rather than his millions.
One day she discovers a map to treasure hidden in it, She is ready to burn it to the ground to find it.
But when she enters to seek her claim, she is frightened away by a ghost.
She is determined to get her hands on treasure, She hires afterlife therapist Dr. James Harvey (Bill Pulman) to rid the ghost from the mansion.
So, James and his daughter Kate move into the mansion, and Kate meets Casper, the friendliest ghost ever known.
Watch this movie to know what happens next.
Director: Brad Silberling
Writers: Joseph Oriolo (characters), Deanna Oliver, Sherri Stoner
Star Casts: Bill Pullman, Cathy Moriarty, Christina Ricci
Soul (2020)
 Synopsis
After landing the gig of a lifetime, a New York jazz Pianist suddenly finds himself trapped in a place between Earth and the afterlife. Must watch movies about God and Heaven
 Storyline
Joe is a school middle band teacher whose life is not as good as he expected.
His true passion is jazz and he is very good at it. When he travels some another place to help someone with finding passion.
He soon discovers what he means to have a soul.
Directors: Pete Docter, Kemp Powers (co-director)
Writers: Pete Docter (story by), Kemp Powers (story by), Mike Jones (story by)
Star Cast: Jamie Foxx (voice), Graham Norton (voice), Tina Fey (voice)
Miracles from Heaven (2016)
Synopsis
This movie is based on the Beam family, A mother who becomes a lawyer for her daughter.
Storyline
Miracles from heaven is based on an interesting story of the Beam Family.
Christy (Jennifer Garner) discovers that her daughter Anna (Kylie Rogers) who is only 10 years old has a rare, incurable disease, she becomes a ferocious advocate for her daughter's healing as she searches for a solution.
After Anna meets with an accident, an extraordinary miracle happens that keeps the medical specialist mystified. Her family was restored and her community inspired 
Director: Patricia Riggen
Writers: Randy Brown (screenplay), Christy Beam (book)
Star Casts: Jennifer Garner, Martin Henderson, Kylie Rogers
All Dogs go to Heaven (1989)
 Synopsis
Charlie, A german shepherd dog, came back from heaven to earth to take revenge from his old business partner, then he meets an orphan girl who can speak to animals.
In this process, Charlie learns that friendship is the most heavenly gift of all. This is one of the best movies about God and Heaven
 Storyline
This is the last movie in the list of Movies About God and Heaven. The animated movie is about the german shepherd dog Charlie who loves being a bad dog.
After getting out of numerous scrapes, his partner in crime hangs him out to dry and he opens his eyes in heaven.
In heaven, the dog angel tells Charlie that dogs go to heaven because they are inherently good and loyal, even though they might be wrong at times.
Eventually, Charlies escapes and came to earth to take revenge, where he meets an orphan girl who can speak to animals.
Along with her, Charlie understands how it feels to be lived and loved.
He learns to make the ultimate sacrifice for the little girl and earns a place in Heaven.
Directors: Don Bluth, Dan Kuenster (co-director), Gary Goldman (co-director), 
Writers: Don Bluth (story by), Gary Goldman (story by), Ken Cromar (story by)
Star Casts: Dom DeLuise (voice), Loni Anderson (voice), Burt Reynolds (voice)
Also Read –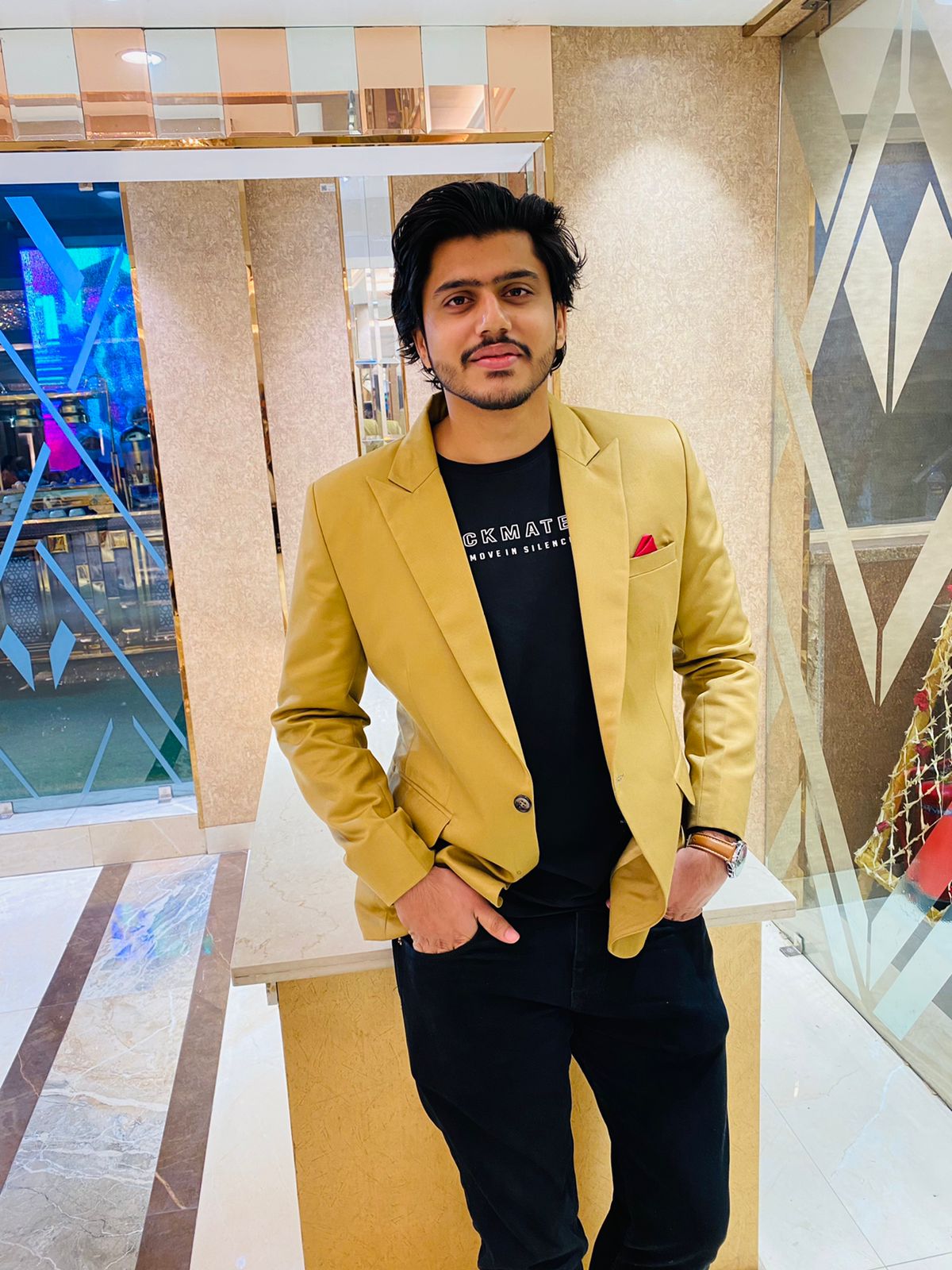 Digital marketing professional with 5+ years of experience in everything digital. Who blends performance, creativity, analytics, social media, and product for building digital experiences across mediums and brings immense value to an organization. Colleagues know me as a passionate digital marketer and team player who knows how to navigate through various business challenges and can make things happen (on time, all the time).
For Enqueries – Nandakunal6@gmail.com
Specialties: Digital Marketing, Marketing, Branding, Social Media, Digital Marketing Consulting, FB Ads, Google Ads, E-Commerce, Amazon, and Flipkart Listings.