Peacock is a video streaming platform, available in some countries since July 2020.
This platform launched during the time of covid, as theaters were shut down.
You can get access to hundreds of movies under this platform across different genres, including comedy, action, thrilling, romantic, scary, thrilling, and more.
In this article, we will be talking about the war movies on Peacock tv that are worth your time.
These war movies depict what happens during a war, and how the life of civilians get affected.
Keep reading this article to find out which is the best war movie
1917 (2019)
6th April 1917, the Infantry battalion assembles to make one important decision.
2 soldiers Tom Blake and Lance Corporal were assigned to race against time.
They have to deliver a message to isolated regiment about the danger waiting for them.
If the message doesn't deliver on time, then the consequences can be very brutal.
To reach the regiment, they have to go through enemy territory, time is short and lots of danger is waiting for them.
Blake dies in the journey and Corporal promised him to deliver the message on time and save the regiment of 1600 soldiers.
This is the best war movie on Peacock and a huge box office success.
This movie receives 10 Academy Awards Nominations including best movie and best director
They received three awards for best visual effects, best sound mixing, and best cinematography.
Director: Sam Mendes
Writers: Krysty Wilson-Cairns,  Sam Mendes
Star Casts: George MacKay,  Dean-Charles Chapman, Daniel Mays
The Messenger (2009)
The Messenger is the story of Will Montgomery, while his deployment in Iraq, he got injured when an explosive device drop near him and caused him some serious injuries.
Later on, He brings back to States for his recovery, then the army assigns him to the Casualty Notification Team in his area.
He is not having any experience in this department, so he is not sure, whether this job suits him or not.
He gets the opportunity to work under Captain Tony Stone, who teaches him the precise protocol of the job.
With the help of his experience, he quickly learns everything and discovers that this job has its own danger.
He gets involved in a sexual relationship with his long-time girlfriend Kelly, who is engaged to someone Will knows.
He encountered Olivia Pitterson, unprepared for her reaction who lost her husband in Iraq.
His initial encounter with Olivia pushes him to know her in a better way, which may not be either in his or her interest.
This movie won the Silver Bear for best screenplay at the Berlin International Film festival. This movie also premiered at the Sundance Film Festival.
Director: Oren Moverman
Writers: Oren Moverman,  Alessandro Camon
Star Casts: Ben Foster, Woody Harrelson, Samantha Morton
A Midnight Clear (1992)
This movie follows the story of the initial phase of the Battle of a small US Army Squad which was sent to keep an eye on the enemy's every movement and occupy an uninhabited Chateau near German Lines.
Due to the loss of early Patroling, only 6 men remain in the squad, they discover frozen corpses of Americans and Germans in a standing embrace, organized by Germans as a bad joke.
After settling in some temporary place, they found out that they are occupied by German soldiers in all directions and there is no way to escape.
Eventually, both groups meet and keep on firing their weapons continuously into the air.
However, one of the comrades, unaware of this plan and thinks the engagement is real, arrives there and starts open firing on the Germans and accomplishes the plan.
Director: Keith Gordon
Writers: Keith Gordon (screenplay),  William Wharton (novel)
Star Casts: Peter Berg, Arye Gross, Kevin Dillon
To End All Wars (2001)
To End All Wars is a true story, at the time of World War 2. This movie is inspired by the novel  Through the Valley of the Kwai, an autobiography of captain Ernest Gordon.
This story is about a group of Allied Soldiers, Ernest Gordan who is a company commander with 2nd Batallion, Argyll, and Sutherland Highlanders who fought in various Battles but got arrested during the Battle of Singapore.
They had to go through the toughest treatment like beating on a routine basis, being kept hungry for days and were forced to construct the Burma Railways for three and a half years in world war 2.
But these soldiers kept on handling the situation very patiently. This movie is one of the best war movies on Peacock.
Director: David L. Cunningham
Writers: Brian Godawa(screenplay by), Ernest Gordon(based on the book by)
Star Casts; Robert Carlyle, Ciarán McMenamin, Kiefer Sutherland
The Wild Geese (1978)
The Wild Geese is one more the best war movies on Peacock.
This movie follows the story of Alen Faulkner, former British army colonel turned mercenary, who arrives in London to meet Sir Edward Matheson who is a merchant banker guides him a way to save the imprisoned President.
Allen follows his path and starts employing 50 mercenaries.
Along with the experienced officers, he personally work with in the past including Lt Shawn Fynn and Capt.
Rafers Janders with a former soldier  Pieter Coetzee in South African Defence Force.
The Mercenaries start a revolution and hope towards Limbani's Village. Eventually, only 13 mercenaries survive over 50 with a successful mission.
Director: Andrew V. McLaglen
Writers: Daniel Carney (novel "The Wild Geese"), Reginald Rose (screenplay)
Star Casts: Richard Burton, Richard Harris, Roger Moore
Saints and Soldiers (2003)
Saints and Soldiers depict the story of four American soldiers and one British Soldier struggling to return to their territory while fighting in Europe, They were separated by the US forces during world war 2.
After having intense research of world war 2 and the battle of Bulge, Ryan Little recruited a group of reenactors who volunteered their services.
This movie receives a positive response from the audience, good action movie and delivers a very good message to society.
It becomes the Best War Movies on Peacock.
Director: Ryan Little
Writers: Matt Whitaker(screenwriter),  Geoffrey Panos (original story)
Star Casts: Corbin Allred, Kirby Heyborne, Alexander Polinsky
Ashes in the Snow (2018)
Ashes in the Snow is the story of a 16-year-old aspiring artist with her family trying to deport to Siberia.
During this journey. Linda and her family have to face harsh tolerance and she expressed her feelings through her art and notes recollecting the wounds of her childhood.
Director: Marius A. Markevicius
Writers: Ruta Sepetys(based on the novel by),  Ben York Jones (screenplay by)
Star Casts: Bel Powley, Martin Wallström, Lisa Loven Kongsli
Flyboys (2006)
The story of this movie follows the training, enrollment process, and war experience of the group of young Americans who are participating in the competition to become fighter pilots in  Lafayette Escadrille.
These Participants are trained by Reed Cassidy, a veteran flying ace.
These pilots struggle with the flying demands and preparing for the aerial dogfights that dominate mission in the front line.
On their first mission, newbie pilots attack by bombers at the German ammunition depot and they face heavy counterattack by them.
When German attacks civilians, the American pilots confront them to stop. After various encounters, the movie ends by showing what survivors did after the Battle ends.
Director: Tony Bill
Writers: Phil Sears (screenplay), David S. Ward (screenplay), Blake T. Evans (screenplay)
Star Casts: James Franco, Jennifer Decker, Jean Reno
Conclusion
War movies are unique and it is fun to watch them as it includes action, survival, relationship, and much more.
Every movie mentioned in the list of war movies on Peacock will entertain you properly with action sequences and motivating stories.
We hope that we helped you in finding the best war movies to stream on Peacock.
If you think that there could be more movies that we miss adding on, please tell us in the comment section
Also Read –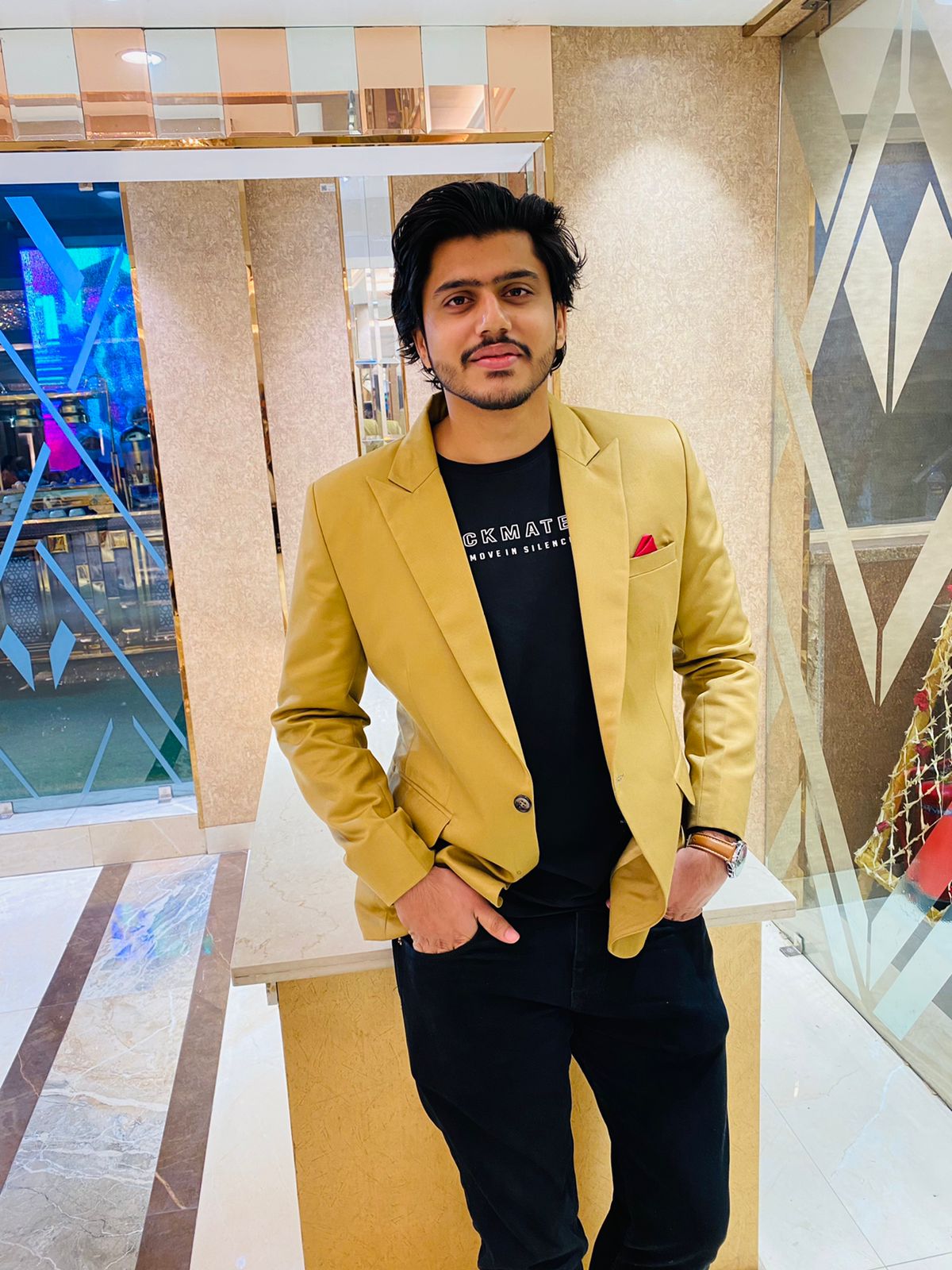 Digital marketing professional with 5+ years of experience in everything digital. Who blends performance, creativity, analytics, social media, and product for building digital experiences across mediums and brings immense value to an organization. Colleagues know me as a passionate digital marketer and team player who knows how to navigate through various business challenges and can make things happen (on time, all the time).
For Enqueries – Nandakunal6@gmail.com
Specialties: Digital Marketing, Marketing, Branding, Social Media, Digital Marketing Consulting, FB Ads, Google Ads, E-Commerce, Amazon, and Flipkart Listings.