It is always fun to learn about your religious faith and talk about it with your family.
You will get to know the basis of moral beliefs and behaviors. Christian movies on Hulu will make you feel connected to your community.
If you want to know more about religion, you can watch religious movies. Hulu is the best streaming platform to watch movies in any genre.
So, We have curated a list of religious movies on Hulu, and save your 15 minutes.
Switching categories on Hulu is always fun. So, stop waiting now and grab your favorite snacks, sit back, and watch your favorite religious movie on Hulu.
12 Best Good Religious Movies on Hulu | Religious Shows on Hulu
Ben is Back (2018)
This movie is first in the list of Religious movies on Hulu, is based on the faith of a mother to get his son rid of bad habits.
Ben is Back is a movie that narrates the story of a charming yet troubled boy Ben, who returns to his home on Christmas Eve.
Ben's mother Holly welcomes her beloved son but soon she learns about his drug addict habit.
Being a mother of a drug addict, she tries all in her power to get Ben clean over in the next chaotic 24 hours.
New realities are exposed and the unwavering love of a mother is put to a test.
Director: Peter Hedges
Writer: Peter Hedges
Star Casts: Julia Roberts, Lucas Hedges, Courtney B. Vance
Silence (2016)
To find the truth behind Father Christovao Ferreira's apostasy, Portuguese catholic priests, Sebastiao Rodrigues and Francisco Garupe set off to Japan in 1633.
In great disbelief, they both were trying to locate their mentor in the middle of violent anti-Christian purges.
The two guys met a villager there who practice covert Christian worship.
If they are found by aristocratic families or risk a torturous they must deny their belief. These Christian movies on Hulu are a must watch.
Director: Martin Scorsese
Writers: Martin Scorsese (screenplay by), Shûsaku Endô (based on the novel by), Jay Cocks (screenplay by)
Star Casts: Adam Driver, Liam Neeson, Andrew Garfield
Priceless (2016)
This movie is best suited in the list of Religious Movies on Hulu.
After the demise of his wife, James is in urgent need of cash and hoping to get back his daughter's  guardianship, sets off on a mission to deliver cash in a truck with no questions asked.
He is unaware of the facts that he is also smuggling two young womens. This is one of the best religious movies on Hulu.
When James come to know about this, he transforms into a hero and fights to protect those womens, as he started falling for one of them. This is one of the best Christian movies on Hulu
Director: Ben Smallbone
Writers: Tyler Poelle (screenplay),  Chris Dowling (screenplay), Ben Smallbone (story)
Star Casts: Bianca A. Santos, Joel Smallbone, David Koechner
 Catching Faith (2015)
Alexa Taylor seems to have a perfect life as her daughter is a brilliant student, her son is a football star and her husband holds a good position in a renowned company.
After her husband's sudden demise, her so-called perfect life becomes the worst one as she discovers that her daughter is not able to concentrate on her studies, and her son starts drinking.
This embarks her on a mission of discovering herself and realizing that life is more than appearances.
She rediscovers her faith in god and what family really means.
Director: John K.D. Graham
Writers: John K.D. Graham, Andrea Polnaszek (inspired by The Elijah Project workbook written by), Alexandra Boylan
Star Casts: Garrett Westton, Lorena Segura York, Bill Engvall
 I Can Only Imagine (2018)
This is the story of 10-year-old Bart who lives with his abusive father Arthur and mother in Texas.
Just like a normal routine, his mother drops him at a Christian camp, where he meets Shannon.
When he returned back from the camp, he noticed that his mother is not there and movers are taking her belongings away. He angrily blames his father for the reason she left.
Years later, Bart was playing football to please his father, but ended up getting injured and breaking his both ankles.
As his condition started getting worsened, his father regains his interest in religion and affection towards his kid and that is how this movie becomes the one of the favorite in the list of Religious movies on Hulu.
Sooner, Bart developed his interest in singing, he creates a new song "I can only Imagine" inspired by his traumatic upbringing and his repaired connection with his father.
Directors: Jon Erwin, Andrew Erwin
Writers: Jon Erwin (story by), Bart Millard (based on the life story of), Brent Mc Corkle (story by)
Star Casts: Madeline Carroll, J. Michael Finley, Dennis Quaid
I Still Believe (2020)
I Still Believe is a Christian-based movie, about a struggling singer Jeremy Camp, a member of the band Rascal Flatts who loses his wife due to cancer and struggles to find meaning in life without her.
This incident inspired him to write a song God Knows, to find peace with love and loss after losing someone really closed.
Directors: Jon Erwin, Andrew Erwin
Writers: Jon Erwin (screenplay), Jon Gunn (screenplay), Jeremy Camp (based on the book by)
Star Casts: Britt Robertson, K.J. Apa, Nathan Parsons
 Pilgrimage (2017)
Irish monks embark on an unwilling journey to Rome to accompany their monastery's most auspicious relic. Their mission becomes very dangerous, as they walk over a rocky path that is destroyed over the years of fighting.
They start their pilgrimage to Santiago de Compostela, with no money, but finds an old woman in between, who provides them food and shelter.
The same old woman, reveals as a Devil in the end who tries to temp them with money and power. They try to resist but ended up killing eact other.
Director: Brendan Muldowney
Writer: Jamie Hannigan
Star Casts: Richard Armitage, Tom Holland, Jon Bernthal
 Jonah: The Musical (2017)
Jonah: The Musical is an American Christian film released in the year 2018.
Jonah is a young man, who was sent to earth to save humanity from his sins but he struggles with his personal life and faith.
He participated in the staged musical plate where he heard about the word God and gets inspired to forgive the groups he always hated.
So, Jonah starts walking on a path and forgives the Ninevites, and continues becoming merciful.
This movie is of the best Religious Movies on Hulu 
Director: Wally Calderon
Writer: Jeff Bender
Star Casts: Mark Bradley, Steve Atherholt, Tricia Bridgeman
Remember the Goal (2016)
A new coach comes to take over the girl's cross-country program at a private Christian School and show them a goal of winning a state meet.
As they begin practicing for this, the new coach discovers that each of the 5 top runners are separately dealing with some teenage issue.
The coach guides the girls along the pathway when each one's story unfolds in front of her.
Director: Dave Christiano
Writer: Dave Christiano
Star Casts: Quinn Alexis, Allee Sutton Hethcoat, Sydney Marks
 The Song (2014)
Aspiring Singer and songwriter Jed King creates a song for a girl, he fell in love with and get married.
The song becomes a big hit and he was not able to deal with his newfound stardom, his marriage and his personal life battles to survive.
This movie explores how musician's wife tries to sustain their marriage when her husband is away.
Her focus was completely on their relationship and not letting it deteriorate.
Director: Richard L. Ramsey
Writer: Richard L. Ramsey
Star Casts: Ali Faulkner, Alan Powell, Caitlin Nicol-Thomas
Greater (2016)
This is the story of Brandon Burlsworth is one of the inspiring movie, who was told that he was not fit to be a part of Division I football, he took a chance and walked on, later on becoming the most admired player of the organization.
He was a High School senior studying in the University of Alabama Football Team. He played so well and he was on the brink of becoming  NFL Player, but he has go though some obstacles to make it happen.
This movie shows how Brandon Burlsworth overcome these obstacles and become an excellent player. This is one of the best christian family movies on hulu.
Director: David L. Hunt
Writers: David L. Hunt, Brian Reindl
Star Casts: Leslie Easterbrook, Neal McDonough, Christopher Severio
God's Not Dead (2014)
 God's Not Dead is the last  movie in the list of religious movies on Hulu spreads a message in a good way to people who are having doubts on their faith to believe in Christanity. This one of the best Christian Films on Hulu is a must watch.
This movie clearly explains what is there to devout and being loyal to one's faith.
The story follows with a boy who stands up with his strong faith in front of his atheist professor who tries to prove that God doesn't exist, but with the of the students and his family, he was able to  rediscover his faith in God.
FAQs
Are there any good religious movies on Hulu?
The best religious movie on Hulu is Pricelss. In this movie, you will see true beliefs of a person are being questioned and he need to go through the test to prove his belief in God.
Are there any religious movies on Netflix?
There are many religious movies on Netflix as well including A champion heart and  blue miracle, some of the best religious movies on Netflix.
Conclusion
Now, you have a complete list of religious movies on Hulu, you can start binge watching these movies with your family and friends. So, grab your favorite snacks and start watching these Christian based movies on hulu
Also read,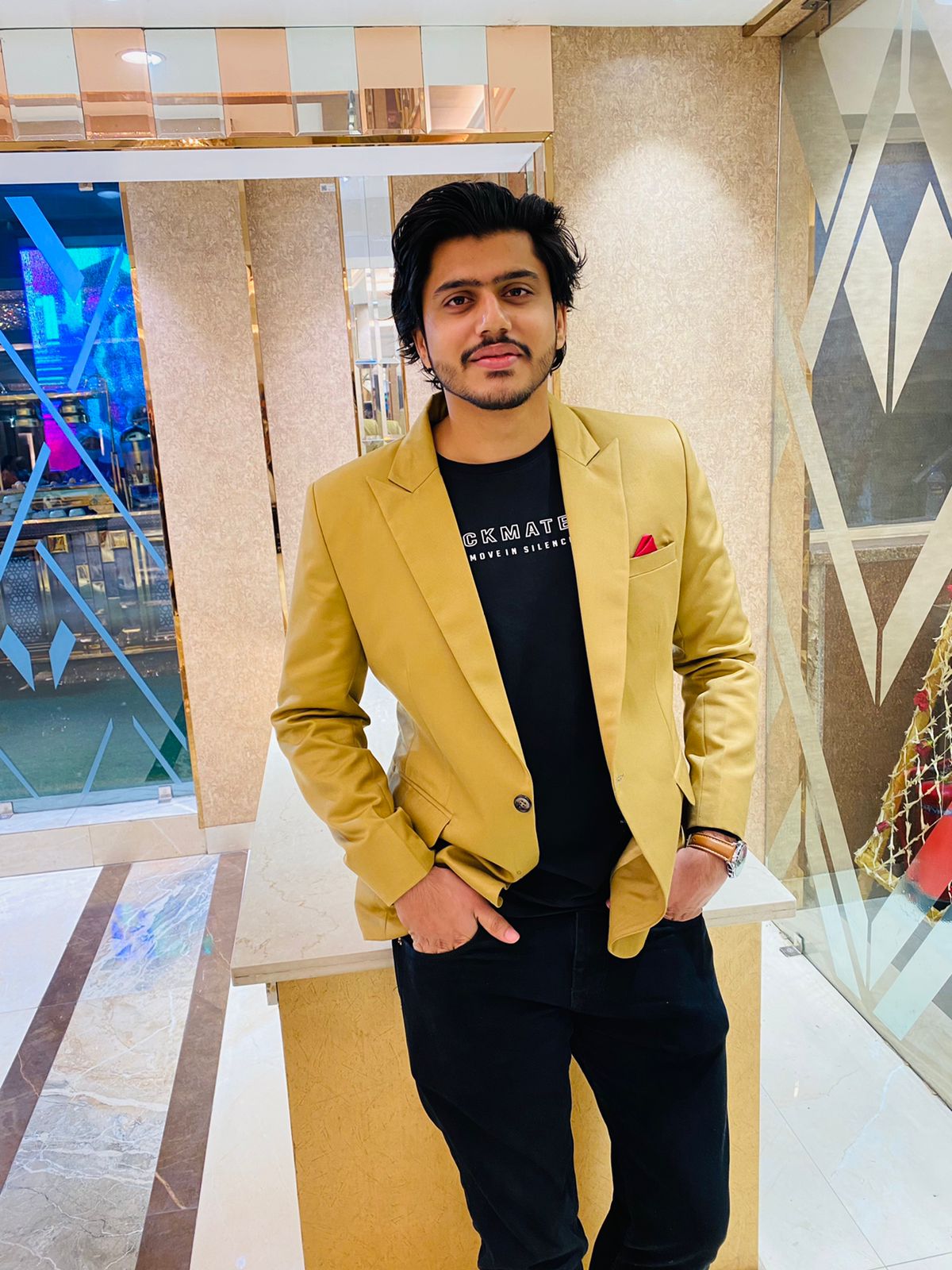 Digital marketing professional with 5+ years of experience in everything digital. Who blends performance, creativity, analytics, social media, and product for building digital experiences across mediums and brings immense value to an organization. Colleagues know me as a passionate digital marketer and team player who knows how to navigate through various business challenges and can make things happen (on time, all the time).
For Enqueries – Nandakunal6@gmail.com
Specialties: Digital Marketing, Marketing, Branding, Social Media, Digital Marketing Consulting, FB Ads, Google Ads, E-Commerce, Amazon, and Flipkart Listings.