Paramount plus is an American video streaming on-demand platform owned by Paramount Global.
The service's content is taken primarily from the libraries of CBS Media Ventures.
This platform serves the original series, films, live coverage of sports matches, and live streaming of local CBS Broadcast Stations ( in the U.S.).
This platform was first launched in the year 2014 focusing only on the live stream of CBS programming and started expanding in the year 2016.
 Now, this platform is having best libraries of films out of any other platform, making it easy to watch any program of your choice.
You are guaranteed to find an easy interface to use, and some of the best movies exclusively available on Paramount plus. So, here is the list of Good shows and movies to watch on Paramount Plus
Top Best 25 Shows & Movies to watch on Paramount Plus
There Will Be Blood (2007)
This movie is dedicated to all Christian believers with a very beautiful message in the movie.
This movie showcases what happens when a businessman crosses the way of a preacher for his personal interest.
Daniel Plainview, Miner turn oilman, is very passionate about his work and stick to his goals.
He also takes advantage of the one around him for his own benefit. His business partner is his son H.W. who in reality is the son of his ex-employee, who was killed in a workplace accident.
Daniel is very protective for him that is why he makes him his right hand. Eli Sunday is one of the twins, whose family works for Daniel's major oil deposited on the land. Eli is the local preacher and self-proclaimed faith healer, who wants to own a church and for that he wants to sell his property to arrange funds.
The lives of these two clash when Daniel wants to buy property in much cheaper rates for his business expansion and Eli tries to build the Church.
This beautiful movie comes in the first position in the list of Good shows and movies to watch on Paramount Plus.
 Director: Paul Thomas Anderson
Writers: Upton Sinclair(novel "Oil!"), Paul Thomas Anderson(written for the screen by)
Star Casts: Paul Dano,  Daniel Day-Lewis, Ciarán Hinds
A Quiet Place (2018)
 This movie is for those who like watching horror movies, this haunted movie will not let you leave your seat.
This is the story of invincible predators of possible extraterrestrial origin that overrun this devastated earth.
The Abbotts are struggling with a death trap with utter silence in the urban jungle of New York City.
However, it's been twelve months now since they have seen those deadly creatures for the first time, the resilient Abbott family still stands strong without making any noice, as the slightest of sounds attract these new invaders. 
 Director: John Krasinski
Writers: Scott Beck (screenplay by), Bryan Woods (screenplay by), John Krasinski (screenplay by)
Star Casts: John Krasinski, Emily Blunt, Millicent Simmonds
Related Article – 10 Best Adam Sandler Movies on Hulu Watch Now
Everything Everywhere All At Once
This movie is based on the superpowers used to save the world, which exists in the list of Good movies to watch on Paramount Plus.
 Overworked Evelyn Wang struggles with everything including their old and torn relationships with her judgemental father Gong Gong and her daughter Joy.
 Her Laundromat business on the verge of failure and her weak husband Waymond on the rocks.
Along with this, She must prepare herself for an unpleasant meeting with IRS Auditor.
However, the auditor loses his patience after an unexplained multiverse rift and exploration of parallel reality introduce to everyone.
Now,  Evelyn discovers that she is the only person to save this universe.
Will she jump down the rabbit hole? This movie is full of action and also an emotionally moving story about love family and relationship.
Yeoh, who plays the role of Evelyn is one of the frontrunners in the Oscars for her best role in the movie.
Directors: Daniel Scheinert, Daniel Kwan
Writers: Daniel Scheinert, Daniel Kwan
Star Casts: Stephanie Hsu, Jamie Lee Curtis, Michelle Yeoh
Midsommar (2019)
 Dani and Christian are a young American Couple on the brink of falling apart but are still together due to their family tragedy.
One day Christian Invites grieving Dani and his friends to go on a trip to once in a lifetime Midsommar festival in a remote Swedish Village.
They were having a great time but the twist comes when the villagers invite guests to participate in festivities but that was making the pastoral paradise increasingly disturbing.
Director: Ari Aster
Writer: Ari Aster
Star Casts: Jack Reynor, Florence Pugh, Vilhelm Blomgren
Jackass Forever (2022)
The Jackass original cast is reuniting after a decade for the first time in another country for the most important franchise of the 21st century.
Although now, the Jackass cast is not as active to perform as they were a decade ago with ridiculous stunts, still they are plenty of gross and unbelievable things. 
Director: Jeff Tremaine
Writers: Derrick Beckles (concepts by), J.P. Blackmon (concepts by), Jason 'Wee Man' Acuña (concepts by)
Star Casts: Johnny Knoxville, Chris Pontius,  Steve-O
Interstellar (2014)
Christopher Nilon's space epic movie doesn't make any sense but it is an all time fun to watch.
In the near future, due to global crop blight and a second dust bowl, earth is becoming increasingly inhabitable.
So, the research team is sent to space to enter a wormhole and experience other planets to discover which one is habitable.
Matthew McConaughey has given his career's best performance as a NASA pilot turned Farmer, who embark on a mission.
The movie will leave you in confusion how time works in the universe.. this is one of the best Good shows and movies to watch on Paramount Plus
 Director: Christopher Nolan
Writers: Christopher Nolan, Jonathan Nolan
Star Casts: Anne Hathaway, Jessica Chastain, Matthew McConaughey
Licorice Pizza (2021)
Licorice Pizza is a story of Alana Kane and Gary Valentine growing up, running around and falling in love in San Fernando Valley in the  year 1973.
This movie tracks the treacherous navigation of first love, and how they start believing in each other.
This movie lacks in plot, it makes up for slow but in-depth character development including a small role played by  Bradley Cooper. Another Good shows and movies to watch on Paramount Plus
Director: Paul Thomas Anderson
Writer: Paul Thomas Anderson
Star Casts: Cooper Hoffman, Alana Haim, Sean Penn
Beavis And Butt-Head Do The Universe (2022)
This is an animated movie present in the list of Good movies to watch on Paramount Plus.
Beavis And Butt-Head, the dumb-as-hell characters are back. In Beavis And Butt-Head Do the Universe, two friends want nothing more than to lose their virginity.
They inadvertently become astronauts and time travel from 1998 to 2022, where they meet their intelligent versions of themselves.
They make misuse of I phones, embark on a quest to score, and become the target of the Deep State.
 Directors: John Rice, Albert Calleros
Writers: Lew Morton (teleplay by),  Mike Judge (based on characters from the animated series "Beavis and Butt-Head" created by), Guy Maxtone-Graham (story by)
Star Casts: Gary Cole (voice), Nat Faxon (voice), Mike Judge (voice)
Scream (2022)
Scream is one of the Good shows and movies to watch on Paramount Plus
Like the original story 25 years ago, a cute teenage girl, Tara alone in her home receives a call from an unknown number.
There is a man on the other side of the phone who wants to play a game with her
. He threatened the little girl to kill her best friend if she doesn't play with him, so, she forcefully gets to play along.
She survives barely from the ghost face mask intruder's stabbing.
Her younger sister left home at 18 due to her mental illness.
Later, Sam's boyfriend and Tara's schoolmate visit her in the hospital.
Later a guy provokes friends in the bar and later gets attacked by Ghostface outside in the parking lot.
Sam receives a call from him in the hospital and once again unsuccessfully attacks him.
Sam then narrates the whole story to her sister and then contact one of the victim, Dewey for help who warns the other two victims, Sydney Prescott and Gale Weathers about Ghostface being back. Who is the Ghostmask and why is he attacking them all?
Directors: Tyler Gillett,  Matt Bettinelli-Olpin
Writers: Kevin Williamson (based on the characters created by), James Vanderbilt, Guy Busick
Star Casts: Courteney Cox, David Arquette, Neve Campbell
The Lighthouse (2019)
Hollywood's most iconic, reliable actors Robert Pattinson and Willem Dafoe unite for this weirdly psychological thriller about Wickies who are driven mad staying on the island as part of their job.
They spend their day fighting, drinking, laughing, and farting, and as the day passes, the island with rocky beaches which may have some superpower elements begins to get to them.
Director: Robert Eggers
Writers: Max Eggers,  Robert Eggers
Star Casts: Robert Pattinson, Valeriia Karaman, Willem Dafoe
Django Unchained (2012)
A Bounty Hunter whose name is King Schultz in the year 1858 was looking for a slave and found Django, Bought him later on as he needed him to find some man he was looking for.
So, after finding the one King was looking for, Django wants to search for his wife, Broomhilda.
She got separated from him as their old owner send her somewhere else as she was trying to escape.
King Schultz agrees to help him out if he stays with him and be his partner.
Eventually, they learn that she was sold to the plantation, it won't be easy to simply go in and ask about what they want.
They plan accordingly, so that owner welcomes them into his home and they can find a way.
Director: Quentin Tarantino
Writer: Quentin Tarantino
Star Casts: Christoph Waltz, Jamie Foxx, Leonardo DiCaprio
Confess, Fletch (2022)
This movie is based on the story of Journalist Irwin M. Fletcher, who stumbles upon a crime scene while his visit to Boston.
The detective on the case think that he is the only culprit and he is investigating this case on his own while making zero effort just to look innocent.
This is how he becomes the prime suspect in multiple murders and he strives to prove his innocence and simultaneously he is searching for his fiance's stolen art collection. 
Director: Greg Mottola
Writers: Zev Borow (screenplay), Greg Mottola (screenplay), Gregory McDonald (novel)
Star Casts: Jon Hamm, Jr.Ayden Mayeri, Roy Wood 
Lady Bird (2017)
Lady Bird is the directorial debut in the career of Greta Gerwig.
This is the story of a high school senior girl, who recently changed her name to Lady Bird.
She has a tense relationship with her mom and she wants to live away from her home of Sacramento.
She is interested to attend college on the east coast.
Throughout her final year in High School, she has new relationships and a strong bond with her best friend.
But always in the end she comes back to her mom, played by Laurie Metcalf and she deserves an Oscar for her role in thank you very much.
Director: Greta Gerwig
Writer: Greta Gerwig
Star Casts: Saoirse Ronan, Tracy Letts, Laurie Metcalf
Uncut Gems (2019)
Howard Ratner who was once a successful New York Gem dealer, whose gambling addiction left his family in shamble and him in hundreds and thousands of debt.
Howard is always looking for the next big bet but always ended up losing it.
But this time he discovers a rare uncut opal from Ethiopia, with an interested high-profile buyer.
But the more close Howard goes to win a game, the more he is realized that he can't keep running from the consequences of his actions.
 Directors: Josh Safdie, Benny Safdie
Writers: Josh Safdie,Benny Safdie, Ronald Bronstein
Star Casts: Adam Sandler, Idina Menzel, Julia Fox
Almost Famous (2000)
70s set journalism movie follows a teenage music fan, who is assigned to follow the fictional band Stillwater on the tour for best profile cover in the magazine.
He falls in love with groupie Penny Lane played by Kate Hudson, who is nominated at the Oscars for the best supporting actress category with co star Frances McDormand.
This movie will make you learn about life, ethical journalism, and experience being in a rock and roll band.
Director: Cameron Crowe
Writer: Cameron Crowe
Star Casts: Billy Crudup, Kate Hudson, Patrick Fugit
The Wolf of Wall Street (2013)
This is the story of a brokerage firm Stratton Oakmont, which is started with a team of Jordon Belfort and Donny Azoff started in the early 1990s.
Their company quickly grows from 20 employees to 250. Their status in the trading community and wall Street grow exponentially.
All the companies started filing their initial public offerings from this firm only.
With the growth of their status, the Number of lies and the amount of substances they use is also growing.
They draw attention of public by throwing parties for their staff ater hitting the new milestone and that ultimately lead Belfort to feature in Forbes Magazine being called the Wolf of Wall Street.
  But FBI was watching him like a Hawk as Belfort comes up with a scheme to stack their cash in the European Bank.
Watch this movie to see what other miracles will Belfort show in Wall street and how long will he and Azoff be able to maintain their elaborated wealth and luxury lifestyle.
Director: Martin Scorsese
Writers: Jordan Belfort (book), Terence Winter (screenplay)
Star Casts: Leonardo DiCaprio, Margot Robbie, Jonah Hill
Cruel Intentions (1999)
This is the story of two manipulative step-siblings Kathryn Merteuil and Sebastian Valmont who get whatever and whenever they want.
Katherine makes a bet with Sebastian. Sebastian has to sleep with Annette who is the daughter of Headmaster of their school, Annette stated that she would wait for her marriage to sleep with a man.
If Catherin wins this bet, she will be getting Sebastian a Vintage 1959 Jaguar Roadster and if Sebastian win, he will be getting Catherine on the bed too as he knows that she is the only girl he would never have.
Also there is Cecile in the picture, a naive girl whose mother enlisted Catherine to help her fit in her new school. However, Catherine with the help of Sebastian will take revenge as Kat's ex-boyfriend  left her for Cecile so, she planned to ruin her reputation
Director: Roger Kumble
Writers: Roger Kumble (screenplay), Choderlos de Laclos (novel "Les liaisons dangereuses")
Star Casts: Sarah Michelle Gellar, Reese Witherspoon, Ryan Phillippe
Smile (2022)
 Having spent years overcoming her own childhood trauma compassionate psychiatrist Dr. Rose Cotter is working really hard.
As a perfectionist in her profile, she used to deal with patients having severe kind of depression.
However, she is handling a  puzzled case of a woman whose name is Laura.
Dr. Cotter was trying to find the reason behind the dreadful delusion of the deeply disturbed women. Can Rose able to deal with the ugly past and confront smile?
Director: Parker Finn
Writer: Parker Finn
Star Casts: Jessie T. Usher, Kyle Gallner, Sosie Bacon
Mission Impossible- Fallout (2018)
This movie is the sixth part in the franchise. the remnants of the syndicate formed another organization called the Apostles, two years after Ethan Hunt captured Solomon Lane.
Now, the organization is planning to acquire plutonium cores under the leadership of a mysterious fundamentalist known as John Lark.
Ethan saves Luther and the Apostles get the chance to escape with the plutonium when Ethan and his team has sent to Berlin to intercept them.
Now Ethan and his allies has to work under pressure to find the plutonium as CIA Agent August Walker joins the team.
Director: Christopher McQuarrie
Writers: Christopher McQuarrie,  Bruce Geller (based on the television series created by)
Star Casts: Tom Cruise, Ving Rhames, Henry Cavill
Candyman (2021)
 Many years after the Cabrini tower were torn down, Anthony and his partner shifted to a loft in the newly constructed Cabrini.
Anthony encounters with the old timer where he exposes with true story behind Candyman.
He is very excited to use these details fresh grist of painting in his studio, he unknowingly opens the door of a complicated past that unravels his own state of mind and unleashes a terrifying wave of violence.
 Director: Nia DaCosta
Writers: Win Rosenfeld (screenplay by), Jordan Peele (screenplay by), Nia DaCosta (screenplay by)
Star Casts: Yahya Abdul-Mateen II, Nathan Stewart-Jarrett, Teyonah Parris
The Virgin Suicides (1999)
The Virgin Suicides is the story of a nearly forty years old man, who is narrating his adn his three friend's childhood memories in upscale suburban Detroit.
This is the story of their fascination for the mysterious and doomed Lisbon sister.
They were five Lisbon sisters, seventeen years old Theresa, fifteen years old Bonnie, sixteen years old Mary, fourteen-year-old Lux, and thirteen-year-old Cecilia.
These sisters were mysterious because of their strict and overprotective upbringing by their father.
This story focuses on the two incidents that affect a girl's life.
The first one is how Cecilia deals with the emotions over her life.
The second one is a relationship between Lux and her sister who pushes her always for the household rules and always stops her from doing what all teenagers want to do.
And Trip Fontaine, who could have any girl he wants but he solely wants Lux.
Director: Sofia Coppola
Writers: Sofia Coppola, Jeffrey Eugenides (novel)
Star Casts: Josh Hartnett, James Woods, Kirsten Dunst
Devotion (2022)
Lt (jg) Tom Hudner and Ensign Jesse Brown join navy Fighter Squadron VF-32  at the same time.
 They quickly became best of friends and start looking out for each other, Brown is assigned as Hudner's wingman.
In the same year war breaks out in Korea and VF-32 is a vital part of the war efforts and extremely dangerous.
This inspirational story is perfect for the fans who enjoy old school war movies.
 Director: J.D. Dillard
Writers: Jake Crane, Adam Makos (based on the book by), Jonathan Stewart
Star Casts: Glen Powell, Christina Jackson, Jonathan Majors
South Park: Bigger, Longer & Uncut (1999)
 When four boys in South Park  Kyle and his stepbrother Ike Broflovski, Stan Marsh, Kenny McCormick, and  Eric Cartman watches R rated movie featuring Canadian "Terrance & Phillip: Asses of Fire", they are called corrupted.
Kyle's mom Sheila with rest of the parents pressures the United States Govt to wage war against Canada for World War 3.
It is in the hands of Stan, Kyle and Cartman to save Terrance and Philip and save the world from war.
Director: Trey Parker
Writers: \Matt Stone(television series South Park), Pam Brady, Trey Parker (television series South Park)
Star Casts: Matt Stone (voice), Trey Parker(voice), Mary Kay Bergman (voice)
American Hustle (2013)
American Hustle is surrounded by the story of  Irving Rosenfeld with his seductive British partner Sydney Prosser and they were forced to work for a wild FBI agent Richie DiMaso.
Dimaso pushes them into the world of Jesey Powerbrokers and mafias which is very dangerous.
Carmine Polito, New Jersey Political operator caught between the con artists and Feds. May be its Irvin's wife Rosalyn, the one to pull the thread.
Director: David O. Russell
Writers: David O. Russell,  Eric Warren Singer
Star Casts: Christian Bale, Bradley Cooper, Amy Adams
Top Gun/Top Gun: Maverick (1986/2022)
Top Gun and Top Gun: Maverick are cinematic Miracles. The sequel of this movie is stronger related to their respective years and decades.
These movies break the records of action movies. You will feel a glimpse of the 80s in its songs and costumes in this movie.
Tom Cruise is the lead actor in this movie and you will watch him doing dangerous stunts in the movie.
This movie was a box office hit and it is remembered as a big hit after the pandemic.
Director: Joseph Kosinski, Tony Scott
Star Casts: Tom Cruise, Miles Teller, Glenn Powell, Val Kilmer
Here is the end of the list Good shows and movies to watch on Paramount Plus. Hope you guys enjoy it. Don't forget to share your favourite movies in comment section.
 Also Read –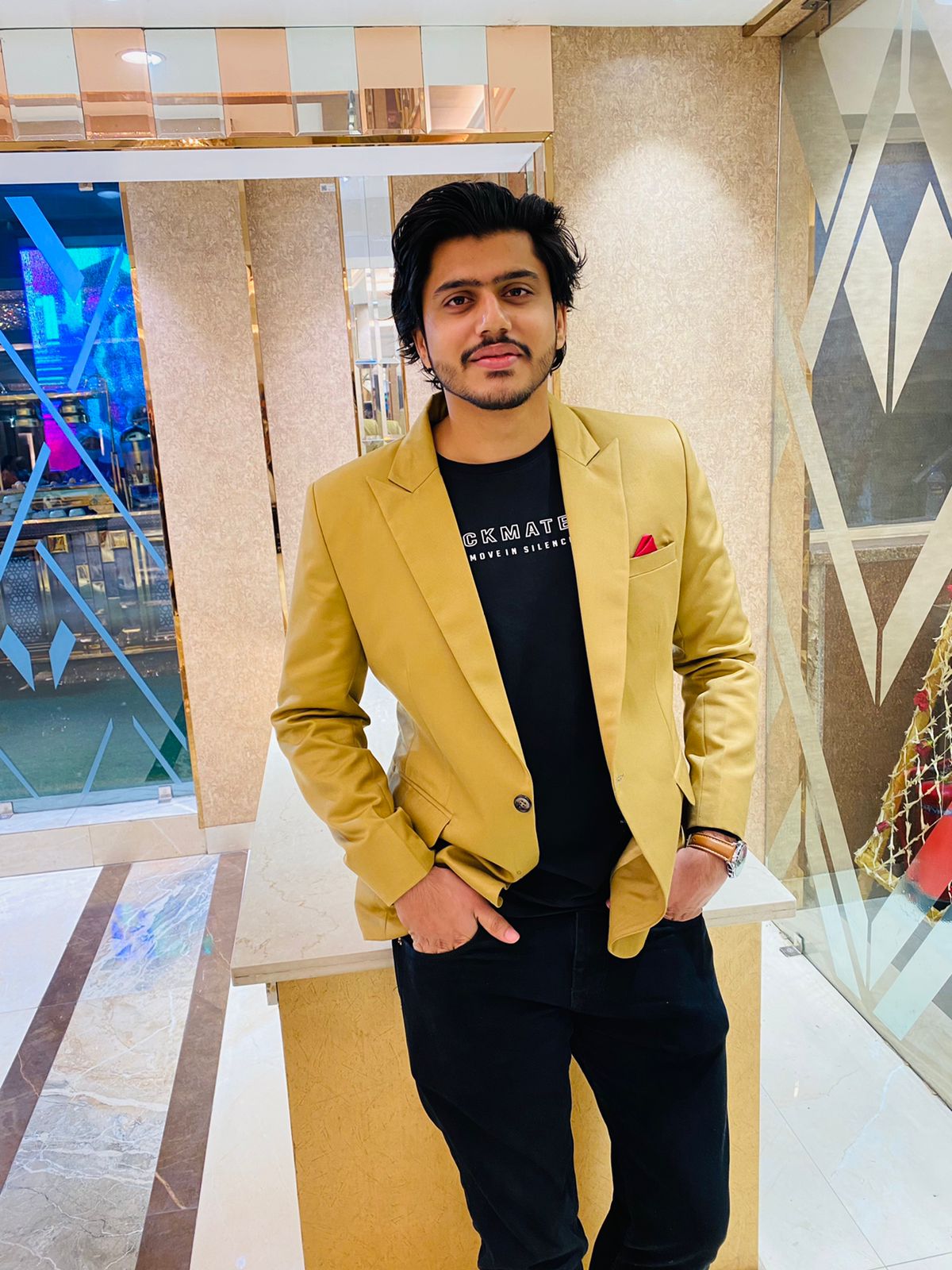 Digital marketing professional with 5+ years of experience in everything digital. Who blends performance, creativity, analytics, social media, and product for building digital experiences across mediums and brings immense value to an organization. Colleagues know me as a passionate digital marketer and team player who knows how to navigate through various business challenges and can make things happen (on time, all the time).
For Enqueries – Nandakunal6@gmail.com
Specialties: Digital Marketing, Marketing, Branding, Social Media, Digital Marketing Consulting, FB Ads, Google Ads, E-Commerce, Amazon, and Flipkart Listings.