Children like watching animated or superhero movies. In fact, they need to watch such movies as It enhances their upbringing, it also makes them understand the difference between good and evil.
 Movies for children these days teach them good etiquette. It also helps parents to get their baby's tongue issues solved, as when they watch animated movies, they imitate how they speak.
 Disney is the only reputed company that produces entertainment for Children. There are so many movies available in the Disney library. But, children face problems in finding their favorite movies. 
 So, we have curated a list of good movies that can appeal to children. We are sure that they will find some of the movies already their favorite and some of them will be added to their favorite list.
10 Best Original Teenager Disney Movies To Watch
Tron: Legacy (2010)
This movie is the first one in the list of Teenager Disney Movies. Sam Flynn, 27-year-old tech savvy and son of Kevin Flynn.
He was looking into the matter of his father's disappearance and found himself lost in the same world where his father has been living for the last 20 years.
Now, Kevin along with confident Quorra with his father embark on a mission across a visually stunning cyber universe that is an advanced version and very dangerous.
Meanwhile,  the malevolent program CLU, who is the king of the digital world now trying to dominate the real world and will not let them escape as well.
It is far from being the best in the list of  Teenager Disney movies, Teens can't stop themselves to add this movie in their library.
This movie has the best action sequence and the most liked part of the movie is Light Cycle Battle.
Director: Joseph Kosinski
Writers: Adam Horowitz (screenplay), Edward Kitsis (screenplay), Brian Klugman (story)
Star Casts: Garrett Hedlund, Jeff Bridges, Olivia Wilde
The Nightmare Before Christmas (1993)
If you love Halloween and Christmas, this movie is right for you.
Jack Skellington, who is the pumpkin king of Halloween Town is bored by celebrating Halloween every year.
One day, he mistakenly entered Christmas Town and get so impressed with the idea of celebrating Christmas.
He gathered the resident bats, ghouls, and goblins to help him celebrate Christmas instead of Halloween this time. But, they can't make it in a right way
Teens might like the darker tone of the movie but the story is haunted sometimes because of the creepy moments scattered throughout the movie.
The songs on Holloween in the movie are one of the best songs
 Director: Henry Selick
Writers: Michael McDowell (adaptation by), Tim Burton (based on a story and characters by), Caroline Thompson
Star Casts: Chris Sarandon (voice), Danny Elfman (voice), Catherine O'Hara (voice)
Captain America: Civil War (2016)
This movie is one of the favorite Teenager Disney Movies. Many people are having fear in the city due to Superhero's actions.
So, the govt decides to make some rules for them under the Hero Registration Act that limit their actions.
As a result, Avengers divided into two teams, where Iron Man stands in support with this law as it helps to prevent destruction in the city but on the other side Captain America thinks that saving the world cannot rely on Government rules.
This leads to an all-out war between Team Iron Man that includes Iron Man, Black widow, Black Panther, War Mission, Panther, and Spider Man. And Team Captain America includes Caption America, Ant Man, Scarlet Witch, Hawkeye, Falcon, and Bucky Barnes. While a new VIllian emerges.
This main battle is not between the Hero and the VIlian but it is between the two main heroes and that is very rare in superhero movies.
It is also very thrilling to watch all your superheroes in one movie. The Airport scene in the movie is the best scene.
Directors: Joe Russo, Anthony Russo
Writers: Stephen McFeely (screenplay by), Christopher Markus (screenplay by), Joe Simon (based on the Marvel comics by)
Star Casts: Robert Downey Jr., Chris Evans, Scarlett Johansson
Pirates Of The Caribbean: The Curse Of The Black Pearl (2003)
 Pirates of the Caribbean follows the search of Captain Jack Sparrow, a savvy pirate, and Will Turner, a resourceful Blacksmith searches for Elizabeth Swann, daughter of the governor and Will's girlfriend.
She has been kidnapped by Captain Barbossa. They have no idea that the fierce and clever Barbossa along with his force are under an ancient curse, doomed for eternity to neither live nor die.
There is no action movie better than this. All the action scenes will make you feel like a roller coaster ride.
The comedy works very well too in the movie. It is something new to watch how they mix comedy with action, making those sequences more fun to watch
Director: Gore Verbinski
Writers: Terry Rossio (screen story), Ted Elliott (screen story), Stuart Beattie (screen story)
Star Casts: Geoffrey Rush, Johnny Depp, Orlando Bloom
Star Wars – The Original Trilogy
The Star Wars trilogy – A New Hope, The Empire Strikes, and Return of the Jedi are the best movies out of the franchise.
If you haven't seen any movie of this franchise, it is highly recommended to watch all the movies.
Even though these movies are forty years old but still it is fun to watch in the list of Teenager Disney Movies.
Guardians Of The Galaxy (2014)
After stealing a mysterious orb from outer space, the next target of a Man hunt led by Villain Ronan the accuser is Peter Quill from the earth. To stop Ronan and his team and save the galaxy from his power, Quill creates a team of space heroes and name it Guardians of the Galaxy. 
You must have seen this movie before, but if not, its definitely worth watching. And if you have seen this movie earlier, Go and watch it again.
 Director: James Gunn
Writers: James Gunn, Dan Abnett (based on the Marvel comics by), Nicole Perlman
Star Casts: Vin Diesel (voice), Chris Pratt, Bradley Cooper (voice)
The Hunchback Of Notre Dame (1996)
Clopin, the puppeteer tells the story of misshapen but gentle souled Quasimodo, bell ringer of Notre Dame, who was nearly killed as a baby by Claude Frollo, the Minister of Justice.
But he was forced to raise Quasimodo as his own by the Archdeacon of Notre Dame. Watch this movie and see what happens with Quasimodo after that.
This movie is more adult than any other Teenager Disney Movies. 
It is a very dark movie, especially by Disney standards.
There is even a part where the main villain tries to drown a baby. You can see that this movie is more tense than Snow White or Tangled
Directors: Kirk Wise, Gary Trousdale
Writers: Victor Hugo (from the novel "Notre Dame de Paris" by), Tab Murph, Irene Mecchi (animation screenplay by)
Star Casts: Jason Alexander(voice), Demi Moore (voice), Mary Kay Bergman (voice)
The Simpsons Movie (2007)
Homers adopt a pig and name him "spider pig" who runs away from Krusty Burger who was trying to serve it as food.
At the same time, Lake is being protected by the locals and not letting anyone throw garbage in it.
Meanwhile, Spider Pig waste is filled in a silo within two days.
Now, what  Homers will do with the waste as now they can't dump it in Lake.
Watch this teenager Disney movie to understand how dangerous it is for the environment to dump waste in the lake. 
This movie is very hilarious to watch, especially the skateboard scene and the bit at the end with Ned Flanders.
Director: David Silverman
Writers: James L. Brooks (screenplay), Al Jean (screenplay), Matt Groening (screenplay)
Star Casts: Julie Kavner (voice), Dan Castellaneta (voice), Nancy Cartwright (voice)
Freaky Friday (2003)
Obviously, there is a wide generation gap between a mother Tess Coleman, and her teenage daughter Anna.
They simply cannot understand each other's preferences. On a Thursday night, they had a big argument in a Chinese restaurant.
The restaurant owner's mother gives each one of them a fortune cookie, which led them to switch their bodies the next day.
They start adjusting to their new bodies and get to understand each other in a better way.
Eventually, it's the mutual self-respect that sorts things out.
In the beginning, it was very hard to accept that this movie will be liked by everyone but this movie becomes one of the favorite Disney movies.
Director: Mark Waters
Writers: Heather Hach (screenplay), Mary Rodgers (novel), Leslie Dixon (screenplay)
Star Casts: Lindsay Lohan,  Jamie Lee Curtis, Mark Harmon
Black Panther (2018)
This movie is the last one in the list of 10 Best Original Teenager Disney Movies.
Prince T Challa returns home peacefully at the end of Captain America: Civil War.
However, it was found that he was challenged within his country for the throne from fractions.
the hero Black Panther comes in the picture when two foes plan to destroy Wakanda and join hands with CIA agent Everett K. Ross and Wakanda special forces to prevent Wakanda from being dragged into a world war.
Director: Ryan Coogler
Writers: Joe Robert Cole, Ryan Coogler, Stan Lee (based on the Marvel comics by)
Star Casts: Michael B. Jordan, Chadwick Boseman, Lupita Nyong'o
 Conclusion
Every teenager in the world should watch these 10 Best Original Teenager Disney Movies.
They will laugh out hard and also there are some motivating stories also available for them.
Not only teenagers but even adults will also enjoy these movies, they will relive their childhood days.
And it will also make a strong bond between children and their parents.
Also Read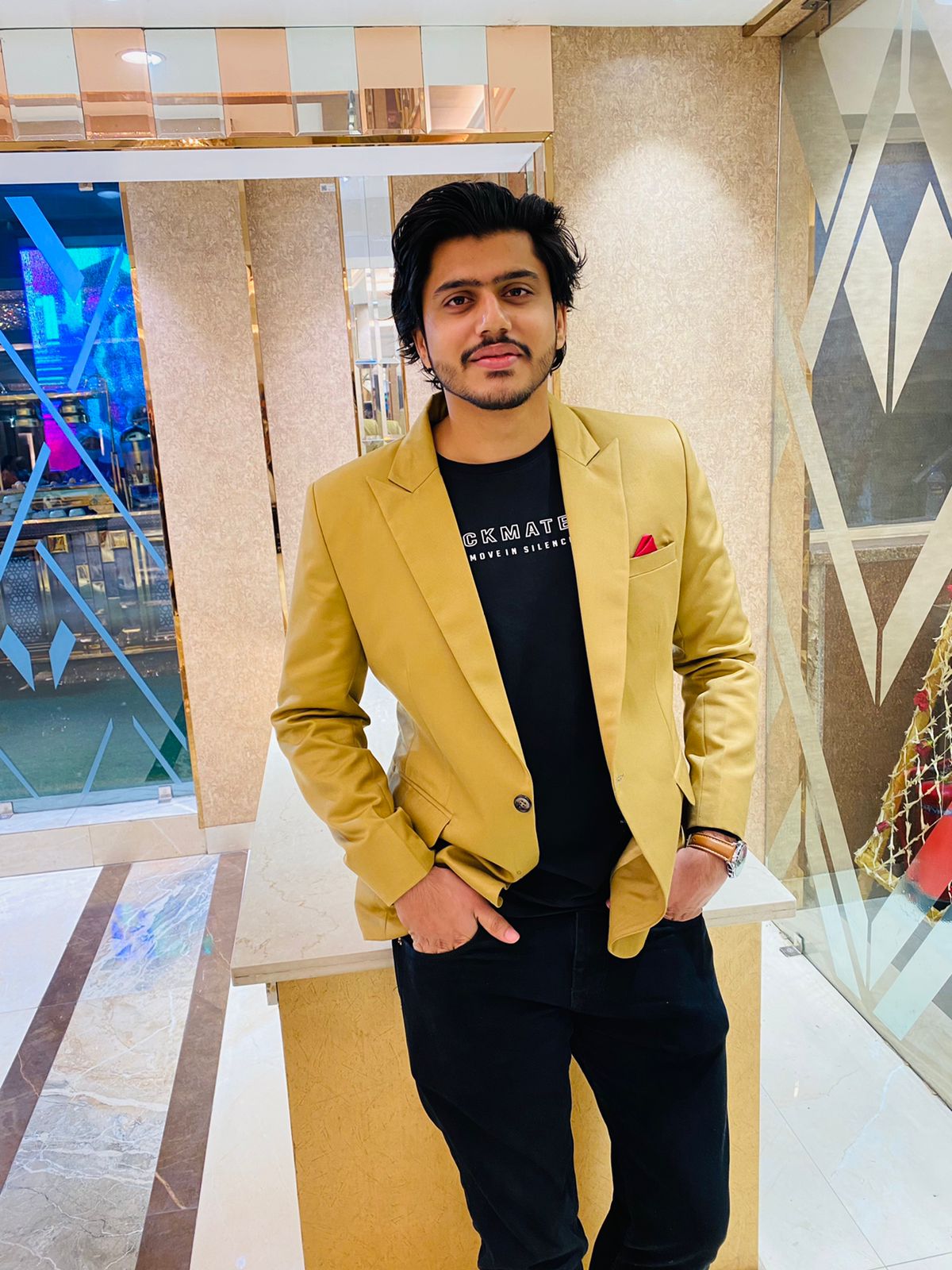 Digital marketing professional with 5+ years of experience in everything digital. Who blends performance, creativity, analytics, social media, and product for building digital experiences across mediums and brings immense value to an organization. Colleagues know me as a passionate digital marketer and team player who knows how to navigate through various business challenges and can make things happen (on time, all the time).
For Enqueries – Nandakunal6@gmail.com
Specialties: Digital Marketing, Marketing, Branding, Social Media, Digital Marketing Consulting, FB Ads, Google Ads, E-Commerce, Amazon, and Flipkart Listings.